By Tim Lambert
75 AD The Romans build a fort next to the River Dee. A civilian settlement grows up outside the fort.
407 The Roman army leaves Britain and soon afterward Roman towns are abandoned
617 The Celts fight the Saxons at Chester. The Saxons then captured Chester.
893/94 An army of Danes winters at the old fort at Chester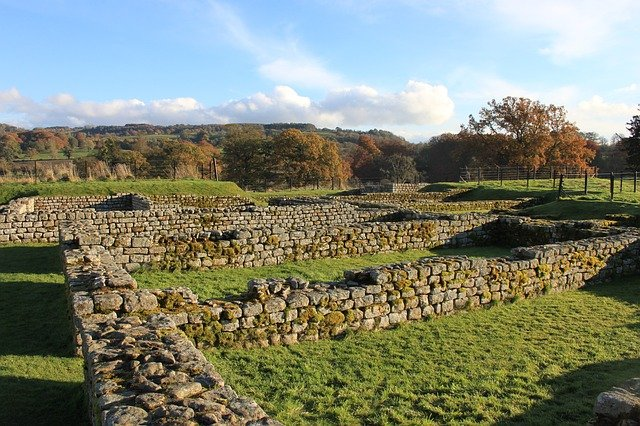 c. 910 The town of Chester is revived. It is made into a burh or fortified settlement. Soon the Saxon town of Chester is flourishing. It has a mint and a weekly market.
1066 Chester has a population of about 2,000
1069 During the 'harrying of the North' by William the Conqueror about 200 houses in Chester are destroyed.
1092 A weir is built across the River Dee
1115 Chester suffers a fire
c. 1150 Chester is a flourishing port. Wine is imported. Wool is exported.
1236 Dominican Friars arrive in Chester
1237 Greyfriars arrive in Chester
1274 The Kaleyard Gate is built
1277 White Friars arrive in Chester
1278 Chester suffers another fire
1322 The Water Tower is built
1349 The Black Death devastates Chester but the population recovers. Chester is a town of about 4,000.
1509 Henry VII gives Chester a charter
1517 Plague strikes Chester
1538 Henry VIII closes the friaries in Chester
1541 Chester Abbey is made a Cathedral. Chester is still a port although the River Dee is silting up.
1552 Plague strikes Chester again
1591 Stanley Palace is built
1600 Chester has a population of about 7,000
1642 Civil War begins between the king and parliament. Chester supports the king but in 1646 parliamentary forces capture the town.
1647 Plague strikes Chester again. The plague returned in 1650 and 1661.
1657 Stagecoaches begin running between Chester and London
c. 1720 Chester is now a market town but not an industrial centre
1755 An infirmary is built in Chester
1773 A theatre is built in Chester
1785 The Wishing Steps are built
1793 The Bridge of Sighs is built
1801 Chester has a population of 15,000. Due to the war with France shipbuilding in Chester booms.
1819 The streets of Chester are lit by gas
1826 A water company is formed in Chester
1833 Grosvenor Bridge is built
1840 The railway reaches Chester
1879 Horse drawn trams begin running in Chester
1867 Grosvenor Park is laid out
1869 A new Town Hall is built in Chester
1877 A public library opens in Chester
1855 Grosvenor Museum is built
1888 Chester is made a county borough
1899 Eastgate Clock is erected
1901 Chester has a population of 38,000
1903 Horse-drawn trams are replaced by electric ones
1930 The last trams run in Chester
1931 Chester Zoo opens
1965 Grosvenor Shopping Centre opens
1966 St Martins Gate is built
1968 The Gateway opens
1972 An inner ring road is built
1973 Forum Shopping Precinct opens
1975 Chester Heritage Centre opens
1991 A new Magistrates Court is built