By Tim Lambert
1,000 BC Bronze Age farmers live on top of Portsdown Hill
500 BC Iron Age farmers (Celts) live on top of Portsdown Hill
c. 285 AD The Romans build Portchester Castle
501 AD According to the Anglo-Saxon Chronicle a Saxon named Port landed at Portsmouth
C. 550 Around this time a Saxon named Cossa founded a ham (village) at Cosham
1086 The Domesday Book is written. Cosham is a little village with a population of about 120.
1509-1547 Henry VIII is king. During his reign Wymering Manor is built.
1801 Cosham and Wymering have a population of 556. Both are still little villages.
1847 Cosham Railway Station is built
1863 The first school opens in Cosham, in Albert Road
1870 Fort Widley is built
1881 Horse drawn trams begin running between Portsmouth and the nearby village of Cosham
1901 Trams in Portsmouth and Cosham are converted to electricity. Wymering and Cosham have a population of 1,200. Cosham is growing rapidly.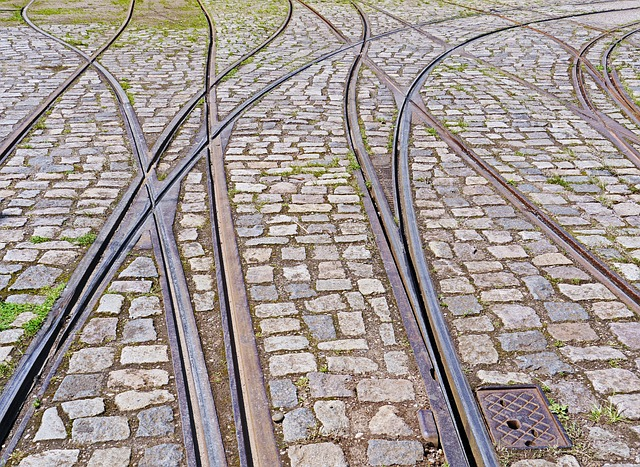 1903 Trams known as the Green Cars begin running between Cosham and Horndean. The proper name of the Tramway is the Horndean Light Railway.
1908 A military hospital is built on the slopes of Portsdown Hill. (Its now part of QA Hospital).
1920 The boundaries of Portsmouth are extended and Cosham becomes part of the city. Cosham is a rapidly growing suburb.
1922-24 The council begins building Wymering estate. First, Second and Third Avenues are built.
1934 The Carlton Cinema near the Railway Station opens
1934-1936 Highbury Estate is built
1935 The Horndean Light Railway stops running
1937 A Cinema called the Ambassador opens. In 1945 it is renamed the Odeon. St Phillips Church is built.
1940 Court Lane School opens. Cosham is bombed.
1951 The hospital is transferred to the NHS
1954 Highbury Primary School opens
1968-74 Portsdown Park housing estate is built above Cosham
1970s The hospital is rebuilt
1976 The Odeon Cinema closes
1980 The new Queen Alexandra Hospital is officially reopened
1987 Portsdown Park is demolished and replaced by luxury housing
1989 Part of Cosham High Street is pedestrianised
2007 The Carlton Cinema closes