By Tim Lambert
We are not sure exactly when Anne Boleyn was born, but it was probably around 1501. She was the daughter of Thomas Boleyn and his wife Elizabeth. She had a brother George and a sister Mary. Anne grew up in Hever Castle in Kent but in 1513 she was sent to the court of Margaret the Archduchess of Austria. After a short time, Anne was sent to attend to Henry VIII's sister Mary who was married to King Louis of France. The King of France died in 1515 but Anne Boleyn stayed in France until about 1521 when she returned to England.
Anne and her sister Mary became ladies in waiting for Henry VIII's first wife Catherine of Aragon. Anne proved to be popular at the English court. She could sing, dance and play musical instruments. It's not certain when Henry first met Anne but by 1526 she had attracted his interest.
Unfortunately, King Henry was already married. But Catherine had failed to give him an heir and Henry became keen to end the marriage. Catherine was previously married to Henry's older brother Arthur. Sadly Arthur died a few months after marrying Catherine and Henry married his brother's widow. Henry now claimed his marriage to Catherine was wrong and he asked the Pope to annul the marriage.
But the Pope refused. Eventually, Henry made himself head of the Church in England. Meanwhile, he married Anne Boleyn in January 1533. She was crowned queen in May. In September 1533 Anne gave birth to a daughter, the future Queen Elizabeth I.
However, she had two miscarriages, in 1534 and 1536. Henry was still desperate for a male heir. Jane Seymour caught his eye. Anne was accused of being unfaithful to the king with five men. (Whether there was any truth in the charge is doubtful). The unfortunate Anne was arrested on 2 May 1536. On 15 May she was given a show trial and found guilty of treason. Anne protested her innocence until her death, to no avail. She was beheaded on 19 May 1536. She was buried in the chapel of St Peter ad Vincula (St Peter in Chains) in the Tower of London.
Anne Boleyn – National Portrait Gallery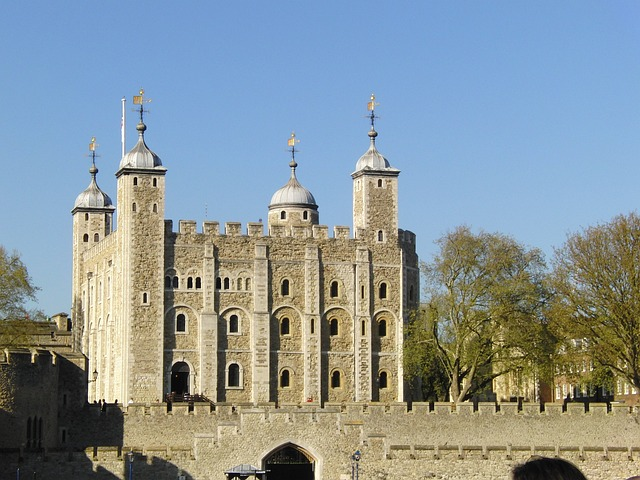 The Tower of London