By Tim Lambert
Mary Anning was a famous paleontologist of the early 19th century. Mary was born on 21 May 1799 in Lyme Regis in Dorset, England. Her father was Richard Anning a cabinet maker. He and his wife Mary had a large family but only two of their children survived childhood, Mary and her brother Joseph. Her father took her fossil hunting (Lyme Regis was a popular destination for well off tourists fossils could be sold to them). However he died in 1810 leaving his family very poor.
In 1811 her brother Joseph Anning discovered the skull of an ichthyosaurus. In 1812 Mary Anning found the rest of its skeleton. They sold it to the lord of the manor. He in turn sold it to a collector called William Bullock. The new reptile was first called ichthyosaurus in 1817.
The family was struggling financially but in 1820 a man named Lieutenant-Colonel Thomas James Birch auctioned the fossils he had bought from them and generously gave them the money raised, which helped them greatly. Mary Anning continued to collect fossils and in 1823 she found the first complete plesiosaurus.
Then in 1828, Mary found the first British fossil Pterodactylus. In 1829 she found a fossil fish called Squaloraja.
Meanwhile, Mary Anning had become famous and her fossil hunting business thrived. In 1830 she discovered a new species of plesiosaurus which she sold for 200 guineas (a guinea was a gold coin). Her mother died in 1842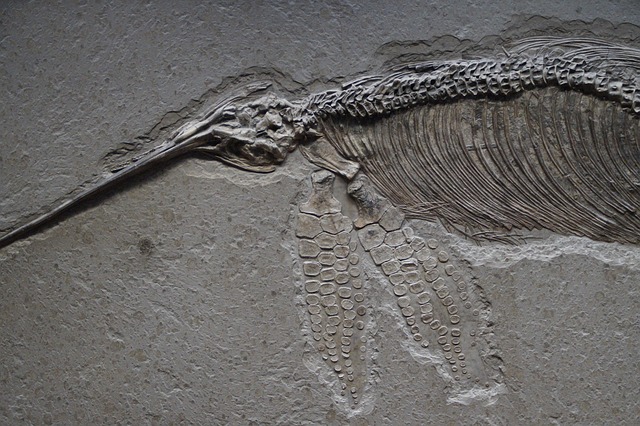 Sadly Mary Anning died of breast cancer on 9 March 1847. She was buried in St Michael's church in Lyme Regis on 15 March 1847. A stained glass window in memory of Mary Anning was unveiled in 1850.