By Tim Lambert
For centuries the village of Abbotsbury in Dorset was dominated by the Abbey. Orc the steward of King Canute and his wife Thola founded Abbotsbury Abbey in the 11th century. In time a thriving settlement grew up by the abbey. In the 13th century King Edward I granted the people of Abbotsbury the right to hold weekly markets. (In those days there were very few shops and if you wished to buy or sell anything you had to go to a market). Soon the little market town of Abbotsbury was flourishing.
St Nicholas Church dates from the 14th century. In the pulpit, it has bullet holes in the roof made during a battle in the Civil War.
In the 12th century, the monks founded a swannery to provide food. Today Abbotsbury Swannery is still a popular tourist attraction. Reeds from the swannery provided reeds to thatch huts in the little town. The bird's feathers were used to make quills for writing.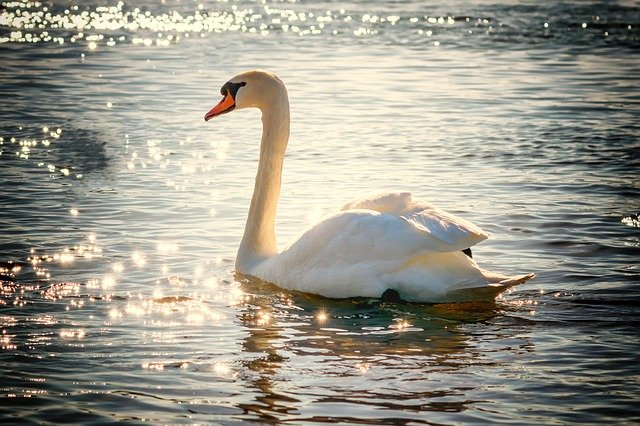 St Catherine's Chapel was built in the 14th century. Abbot's barn was built around the year 1400 as a tithe barn (a building where grain paid by farmers to the Abbey as the rent was stored).
However, in 1539 King Henry VIII closed the abbey, and afterward, the town of Abbotsbury dwindled. The abbey and its land were sold to Sir Giles Strangways and he used stone from the abbey buildings to build a new house, Abbotsbury House. However, the archway of the abbey remains. In 1644 during the English Civil War, the house was destroyed in a battle between royalists and parliamentarians. Then in 1706, the western part of Abbotsbury burned down in a catastrophic fire.
In the 18th century, Abbotsbury was a small settlement where the inhabitants made a living from farming and fishing. (They also allegedly made a living from smuggling and plundering shipwrecks!). In the 18th century, the Ilchester Arms was a coaching inn.
In 1765 the Countess of Ilchester founded a garden, which became the famous Abbotsbury Subtropical Gardens.
In the 19th century, Abbotsbury remained a quiet village of fishermen and farmers. In 1861 its population peaked at just over 1,000. However, it declined slightly in the late 19th century.
Today Abbotsbury is a charming village known for its many historical cottages. However, during the 20th century, the population of Abbotsbury declined further. In 2022 the population of Abbotsbury was just over 500.