By Tim Lambert
Early Alton
There was a Roman settlement at Neatham, near Alton in Hampshire. It is believed it was called Vindomis. However, Alton began as a Saxon village. Its name may be derived from Saxon words meaning the farmstead or village by the spring.
Alton first appeared in national history in the month of July 1101. When William Rufus died in 1100 one of his brothers became King Henry I of England. Another brother became Robert, Duke of Normandy. The two soon quarreled and Robert invaded England. In July 1101 the two sides made a treaty at Alton and Robert went back to Normandy.
By the late 13th century Alton had grown into a small market town. To us, it would seem tiny, with a population of only a few hundred but settlements were very small in those days. In 1307 the king granted Alton the right to hold a fair. (In the Middle Ages fairs were like markets but they were held only once a year and they attracted buyers and sellers from a wide area). Through the centuries Alton was a busy little town and its main industry was weaving. In the Middle Ages, many pilgrims passed through Alton on their way to Canterbury.
Alton 1500-1800
In Late Medieval and Tudor times, by law, all men had to practice archery on Sundays. They did so at the butts. Today the place where the butts stood in Alton is a public park.
The Battle of Alton took place during the English Civil War. On 1 December 1643 Royalist troops commanded by Lord Crawford occupied Alton. On 13 December Parliamentary troops led by William Waller attacked and defeated them. Crawford's men only watched the main roads and the Parliamentarians approached along side roads and surprised them. The Royalist cavalry fled from the scene leaving the infantry to fight on. The Royalist infantry were outnumbered and eventually, they were surrounded in St Lawrence's Church.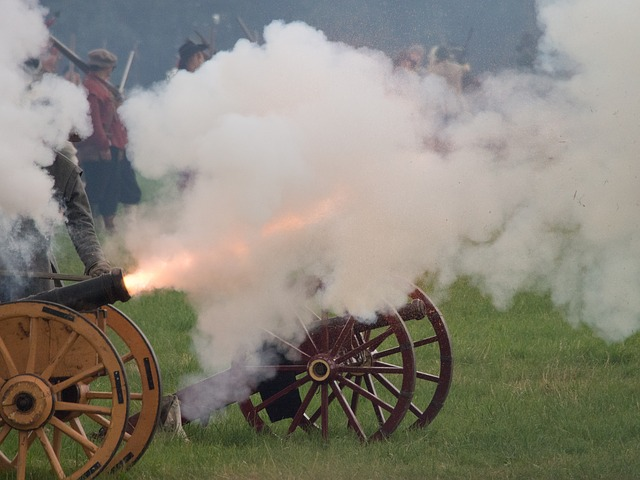 More than 700 Royalists were captured, many more were killed. It is still possible to see bullet holes in the Church from the battle.
Like all towns in those days, Alton was dirty and overcrowded. In 1665 Alton suffered an outbreak of plague. Nevertheless, the little town soon recovered. By the late 17th century Alton may have had a population of around 1,200. Meanwhile, in 1641 a grammar school was founded in Alton.
At that time the weaving industry began to shift to the north of England. However, during the 18th century and the 19th century, there was a paper-making industry in Alton. In the 18th century, Alton was a busy little market town. By 1801 the population had reached 2,000.
ALTON IN THE 19th CENTURY
Alton grew rapidly during the 19th century. By 1851 the population of Alton had passed 3,500 and by the end of the century, it was over 5,000. A new Town Hall was built in 1813.
There were many improvements to Alton during the 19th century. In 1844 Alton gained a gas supply. In 1852 Alton was connected to London by railway and in 1865 it was connected to Winchester. The first cemetery in Alton opened in 1856. In 1865 Curtis Museum was founded. It moved to the present building in 1880.
In 1862 a sewage works was built at Alton. It was followed by waterworks in 1876. Meanwhile, All Saints Church was consecrated in 1874 and the Assembly Rooms were built in 1880.
In the 19th century, there was a brewing industry in Alton and hops were grown there.
ALTON IN THE 20th CENTURY
Improvements continued in Alton during the 20th century. Lord Mayor Treloar Hospital was built in 1908. (It was named after a Lord Mayor of London who helped to raise funds). In the 1920s the first council houses were built in Alton. Then in 1927, Alton gained electricity and Alton Convent School for Girls opened in 1938.
From the early 19th century Alton was noted for its brewing industry and today it has modern industrial estates.
St Mary's Roman Catholic Church was built in 1966. Alton by-pass was built in 1971. Alton Sports Centre opened in 1972. It was followed by a Health Centre in 1974 and Alton Community Centre in 1975. Alton College opened in 1978. Also in 1978 Alton Magistrates Court opened.
ALTON IN THE 21st CENTURY
Today Alton is a flourishing town. Alton Maltings Centre opened in 2005. In the same year, 2005 Alton library opened in a new building. Today the population of Alton is 17,000.