By Tim Lambert
Bognor in the 18th century
Bognor Regis began as a Saxon village. For centuries Bognor remained just a hamlet. The inhabitants made a living from fishing and smuggling. They also grew wheat and barley and raised cows, sheep, and pigs.
However, Bognor was changed forever when a rich London hatter named Richard Hotham stayed in a farmhouse by the sea in 1784, 1785, and 1786. In those days people believed that bathing in seawater was a cure for all sorts of illnesses. Among the wealthy spending summer at the seaside and bathing in seawater became fashionable. Seaside resorts such as Brighton, Hastings, and Eastbourne grew up.
Hotham decided to create his own seaside resort at Bognor. He planned to name it Hothamton after himself. But he was determined it would be a genteel resort without the rowdiness that other resorts sometimes suffered from. To start with he purchased the farmhouse where he had spent the last 3 summers and began rebuilding it in January 1787. Bognor Lodge, as it was known, was demolished in the 1930s.
Hotham also bought 1,600 acres of land around Bognor. There was only one pub in Bognor. Hotham purchased it and converted it into a 17-room hotel. He also built an 'entertainment building' with a library, newspaper reading room, milliners shop, and bathroom, where you could bathe in warm seawater. He also built two terraces, Hotham Place and Long Row in what is now Waterloo Square.
Hotham hoped people would come and rent these houses for the summer season. And some people did. The first season at Bognor was 1791 and some wealthy people came.
In the early 1790's Hotham built houses in what is now Upper Bognor Road. They included the Dome where, he hoped, Royalty would stay.
He also built Hotham Park House for himself. It was ready by 1792 and it became known as Chapel House. Fitzleet house was also built in the 1790s. By the time of his death in 1799 Hotham had built 30 houses as well as other buildings. To do so he created his own brickyards at Bognor and made his own cement.
But Bognor did not boom as Hotham hoped it would. Prince George did visit once in 1796 but only for a month and only to be with his mistress. In those days it was essential to persuade a prominent royal to visit your resort if you wished it to be a success. Wherever the royals went crowds of other wealthy people would follow. Princess Charlotte, daughter of George III did come to Bognor for the summer between 1808 and 1811. Queen Victoria also stayed in Bognor several times in her childhood in the 1820s and said she had happy memories of the place.
Bognor in the 19th century
After Hotham's death wealthy people continued to visit Bognor. Between 1799 and 1804 a handful of new houses were built. Then in 1804 Daniel Wonham, a local builder, built a crescent of houses at Rock Gardens. The town continued to grow slowly. In 1817 a school was built for 50 poor girls, Jubilee school in High Street. The girls were taught things like reading and sewing (a vital skill in those days).
In 1818 Bedford Street was built. Then in the 1820s, the little town began to grow more rapidly. Russell Place in High Street was built in 1822. So was the Sussex Hotel. Claremont Hotel in West Street was built in 1826.
The first hotel built by Hotham, in the late 1780s, was burned down in 1826 and was replaced by the Norfolk Hotel in 1829. In 1824 a bathhouse was built in Steyne Street, where you could bathe in warm seawater for your health. Landsdowne Place was also built in the 1820s.
In 1821 Daniel Wonham built a chapel in Bognor dedicated to St John. The first Methodist Chapel opened in 1826 on Chapel Street. Also in 1826, a Congregationalist chapel opened in Dorset Gardens (now called London Road).
In 1830 John Street was built and in 1837 Assembly Rooms were built for things like playing cards and dancing at balls. Meanwhile, a lock-up was built in Bedford Street. The famous poet William Blake lived in Felpham between 1800 and 1803.
In 1822 a body of men called Improvement Commissioners was formed in Bognor. They had the power to pave the streets and remove 'nuisances' such as obstructions. They also appointed a 'scavenger' who came once a week with a cart and rang a bell to collect rubbish. The Commissioners were also empowered to run a market. This had 20 stalls and was held in a purpose-built building on Market Street. Still by 1831 Bognor still had a population of only 1,300.
The population of Bognor rose to 1,900 in 1851. It did not really begin to climb until the railway reached Bognor in 1864. In the 1840s Marine Parade was built and by the 1850's it was said the High Street was Bognor's first 'real' street i.e. it was fully built up with no gaps between buildings.
Bognor was a quiet, rather genteel resort. Despite its lack of liveliness Bognor did begin to develop in the late 19th century. In 1852 the first gasworks opened. In 1865 the pier opened. At the same time, an esplanade was built. In 1870 a concrete sea wall was built.
In 1873 Bognor was made a separate parish from Bersted and in 1882 St Johns Chapel was replaced by St Johns church in London Road. (It was demolished in 1973). Also in 1882, a Catholic church was built in Clarence Street. In 1911 St Wilfrids was built.
Facilities in Bognor continued to improve. In 1867 Bognor gained its first police station in Dorset Gardens (now London Road). In 1872 a newspaper the Bognor Observer began publication. In 1873 a volunteer fire brigade was formed and in 1879 Bognor got its first piped water supply (previously people had used wells).
In 1874 the first horse-drawn buses began running. They were replaced by motor ones early in the 20th century.
In 1870 a law was passed to provide universal education. The first state school in Bognor opened in Lyon Street in 1874. (It was demolished in 1969).
In 1892 Bognor gained its first golf course.
The population of Bognor rose from 1,900 in 1851 to 5,067 in 1901. In the 1860's Victoria Drive was built. In the 1870s and 1880s, houses were built around Wood Street. In the 1900's and 1910's growth spread along Aldwick Road.
However, Bognor was still dull. In 1893 it was described as 'a quiet little place of eminent respectability and unimpeachable sanitary record. In 1894 local government was reformed. Bognor Urban District Council was formed. In 1897 Victoria Theatre was built in London Road (now demolished). That same year a fountain was erected in the Steyne to commemorate Queen Victoria's Diamond Jubilee.
Bognor in the 20th century
In 1902 a pavilion opened at the shore end of the pier. Bognor's first cinema opened there in 1909. Another theatre the Theatre Royal opened in 1910 (it was demolished in 1975). In 1911 a building called the Kursaal opened. This was described as an entertainment palace with a roller skating rink, a theatre, shops, and a tearoom. (Also demolished in 1975). In 1909 the council was forced to sell the pier and the developers built yet another theatre on it in 1912.
From the time of the First World War, the villages of Felpham and Middleton began to grow rapidly. The first sign of change was in 1910 when Norman Thompson began making aircraft at Middleton. They specialized in making seaplanes but the company folded in 1919.
In 1922 Sir Walter Blount built an exclusive holiday camp on the site, which he called New City. It had 200 bedrooms with central heating The new camp included a dance hall, hairdressing room and library, a putting green, billiards hall, and tennis courts.
After 1918 houses were built along the coast. In 1921 Captain Caldicott began to build houses along Sea Lane. Later he built Sea Way and Old Point. In the 1920's more houses were built along and to the north of Middleton Road. Southdean Estate was also built in the 1920s. Furthermore, in the 1930s Elmer Beach Estate including Central Drive was built. Also in the 1930s Harefield Estate was built Northwest of Alleyne Way.
Meanwhile, Aldwick was being developed. Broadway shopping parade was built in the 1920s. Then in 1928-29, Captain Allaway built Aldwick Estate for 'the town dweller who deserves a nice type of seaside residence and for the retired wishing to reside in a peaceful neighbourhood'.
In 1919 Bognor obtained its first hospital. The War Memorial hospital opened in Chichester Road. In 1920 the actual War Memorial was erected.
In 1920 Waterloo Square was still a field where livestock grazed. Between 1921 and 1925 it was turned into gardens and a bowling green. In 1922 a pavilion opened north of Waterloo Square for dances and plays. It was demolished in 1949.
In 1933 the boundaries of Bognor were extended and by 1938 Bognor had a population of over 18,000. The central area continued to grow. In the 1920s and 1930s houses were built around Linden Road and along Hawthorn Road. In 1934 Marine Park Gardens opened. A new Town Hall was built in 1930.
In 1929 George V stayed at Craigwell house while recovering from an illness. After he left the council applied for permission to add Regis to the town's name. Permission was granted.
During the Second World War about 3,000 houses were damaged and 58 were entirely destroyed by the German bombing. Also, 33 people were killed and 251 injured.
Hotham park opened to the public in 1947. Bognor College opened in 1948. Rainbows End or Pets Corner as it was first called opened in 1950. Butlins holiday camp opened in 1960 on undeveloped land. Fitzleet house was demolished in 1955 and in the early 1960's Queensway shops and some flats were built on the site. In 1964 a new public library was opened.
Slum clearance took place in Bognor in the 1960s. In 1960 a survey showed at least 364 houses in the urban district had no bathrooms and 413 had no inside toilets.
Several new car parks were built. St Johns Anglican chapel was demolished in 1892 but its tower remained until 1962 when it was demolished to make way for a car park.
In 1960 Bognor Grammar School opened. In 1967 it merged with William Fletcher school to form Bognor Comprehensive. Felpham Comprehensive opened in 1974.
Felpham and Middleton continued to grow. In the 1950's council houses were built northeast of St Nicholas church along with old people's bungalows. By 1960 the gap between Elmer and Ancton was built up. In the 1960's West Meads housing estate was built around Ilex Way. Felpham and Middleton Health Centre opened in 1979. In 1981 houses were built in Priestley way by a self-build scheme. In the early 1970s the 'trees' estate was built west of Ash Grove.
In the late 1970's South Bersted industrial estate was built. Southern Cross Industrial Estate was built in the early 1980s and Arun Business Park was built in 1989-90. Arun Leisure Centre opened in 1978.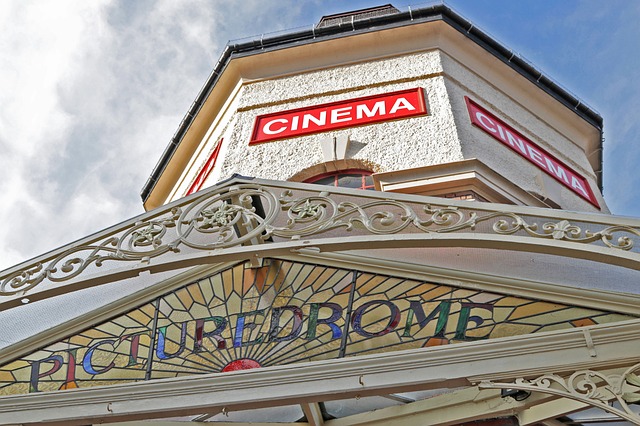 In the late 20th century Bognor faced increasing competition from holidays abroad instead of at the seaside. But today Bognor Regis remains a traditional English seaside town.
In 2022 the population of Bognor (including Bersted, Felpham, Middleton, and Pagham) was 68,000.