By Tim Lambert
The Origin of Eastleigh
Eastleigh is a railway town in Hampshire but there was a village called East leah as long ago as the year 932. Leah was a Saxon word meaning a clearing in a forest. The little hamlets of Eastley and Barton continued to exist through the centuries until 1838.
In that year the London and Southwestern Railway Company built a railway from Southampton to Winchester. It passed through the small village of Barton. A station was built there but as Barton was so small the station was named Bishopstoke Junction. (Bishopstoke was the nearest place of any importance).
In 1839 the railway was extended to Basingstoke and London and the first train passed through Bishopstoke Junction. The station was renamed Eastleigh and Bishopstoke in 1889 and was finally renamed Eastleigh in 1923.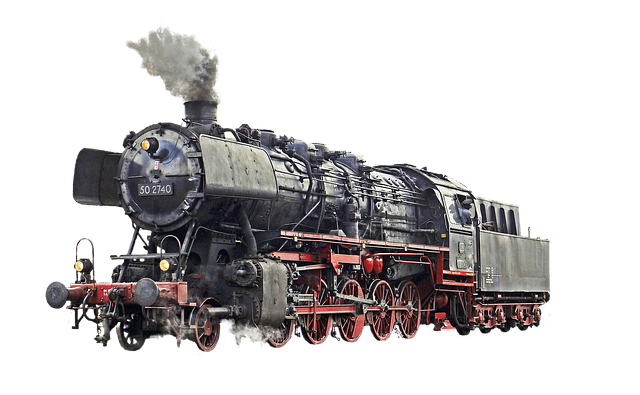 The Growth of Eastleigh
The railway company began to build cottages for its employees by the new station. By 1851 Barton had a population of 194 and Eastley had a population of 213. In 1852 a cheese market was opened by the railway station. It soon became Hampshire's leading cheese market. It even had its own siding.
In 1861 much of the land near the station was purchased by a man named Thomas Chamberlayne. (Chamberlayne Road was named after him). He lived on an estate called Cranbury Park (Cranbury Road was named after it). Chamberlayne leased the land by the railway station for building.
The first speculative houses built at Eastleigh were Tate Terrace. They were built in 1864 by a man named Matthew Tate. Others soon followed.
In 1868 the two villages of Barton and Eastley were combined into one parish. A new church was built called the Church of the Resurrection. A woman named Charlotte Yonge from Otterburn donated 500 pounds (a huge sum of money in those days) towards the cost of building the new church. She was asked to decide whether the new parish should be called Barton or Eastley. She decided to call it Eastleigh, changing the spelling to make it more modern.
In 1871 the new parish of Eastleigh had a population of 515. It then grew rapidly and by 1881 it had a population of just over 1,000. There were 3 streets, High Street, Market Street, and Southampton Road.
The first school in Eastleigh opened in 1870. The new community continued to grow rapidly in the 1880s and 3 new streets were laid out in 1890. By 1891 Eastleigh had a population of 3,613.
In 1884 the railway company decided to build a wagon and carriage works at Eastleigh. They began building in 1889. This new industry meant that Eastleigh boomed. In 1909 locomotive works were built at Eastleigh.
In 1893 a Local Board was formed in Eastleigh. Until then there were no sewers or drains in Eastleigh and no street lights. Roads were in very poor condition. The Local Board set about creating drains and street lights. They also built pavements and kerbs but roads were not made up until the 20th century.
A fire brigade was also formed in Eastleigh. In 1895 the Local Board was replaced with an Urban District Council. In 1899 the two communities of Eastleigh and Bishopstoke were merged.
In 1892 the railway company built a Railway Institute for its employee's recreation. In 1896 the council obtained Recreation Field and laid it out as a park. The first cinema in Eastleigh opened in 1911.
By 1901 Eastleigh had grown into a small town with a population of over 9,000. The airport began life in 1910 when an early aviator called Eric Moon flew an aircraft called the Moonbeam from fields on a farm. In 1917 the farm was made into a military airfield. In 1929 it became Southampton Municipal Airport. The Spitfire made its maiden flight from the airport in 1936.
A new era began in Eastleigh in 1921 when Pirelli opened a cable factory there. The new industry boosted the growth of the town.
In the 1920s the first council houses were built in Eastleigh in Winchester Road and Derby Road. The Town Hall was built in 1928. In 1936 Eastleigh was made a borough.
Modern Eastleigh
Many more council houses were built after 1945 including an estate with streets named after birds.
In 1962 Dr Beeching announced plans to close the wagon and carriage works in Eastleigh. Despite protests, his plan went ahead and only the locomotive works remained. However, the council tried to attract new industries by building industrial estates.
In 1985 the original parish church in Eastleigh was damaged by fire. The same year Hampshire Fire Brigade built a new headquarters in Eastleigh.
Fleming Park leisure centre opened in 1975. Swan Shopping Centre was built in 1989. A new library was built in 1990 and the Eastleigh Lakeside Railway began operating in 1992. The Point Theatre opened in 1996.
In 2022 the population of Eastleigh was 55,000.
A Timeline of Eastleigh
932 A hamlet named East leah is mentioned
1838 A railway is built through the area and a small station opens by the hamlet of Barton. Later the railway company builds houses for its employees by the station.
1852 A cheese market opens by the station
1864 The first speculative houses are built at Eastleigh
1868 The two villages of Eastley and Barton are combined into one parish. The new parish is called Eastleigh.
1870 The first school opens in Eastleigh
1871 Eastleigh has a population of 515
1884 The railway company decides to build a wagon and carriage works at Eastleigh
1893 A local board is formed to pave and light the streets of Eastleigh
1895 An urban district council is formed in Eastleigh
1896 The council lays out Recreation Field as a park
1901 Eastleigh has a population of over 9,000
1909 A locomotive works is built at Eastleigh

1911 The first cinema opens in Eastleigh
1921 Pirelli opens a cable factory in Eastleigh
1928 The Town Hall is built
1929 Southampton Municipal Airport opens
1936 Eastleigh is made a borough
1962 Dr Beeching announces a plan to close the wagon and carriage works in Eastleigh
1975 Fleming Park Leisure Centre opens
1989 Swan Shopping Centre opens
1990 A new library is built
1996 Point Theatre opens