By Tim Lambert
Early Greenwich
Greenwich began as a Saxon village. It was called green wic (the word wic meant a port). So from the beginning, it was a place where ships and boats were tied up. From the beginning, Greenwich was a fishing village as well as a farming settlement.
The original St Alfege's Church was built in the 11th century on the site where Alfege, Archbishop of Canterbury was killed in 1012. The present building was designed by Nicholas Hawksmoor. It was completed in 1718. General Wolfe (1727-1759), who was killed in Quebec was buried in the church. In 1930 a statue of him was erected in Greenwich.
In the early 16th century, Henry VII owned a palace at Greenwich. Henry VIII was born there. His daughters Mary and Elizabeth were also born in Greenwich Palace. The palace was demolished by Charles II.
In the early 17th century James I decided to build a new house at Greenwich for his queen Anne of Denmark. It was designed by Inigo Jones (1573-1652) and it is known as the Queen's House. It was the first classical building in England.
The Queen's House was completed in 1637. However, Anne died before it was finished and it was given to Henrietta Maria, wife of Charles I. She was so please with it she called it her House of Delights.
Meanwhile, in 1613 the Earl of Northampton founded Trinity Hospital (actually an almshouse) in Greenwich.
Greenwich Park was laid out as a hunting ground by the Duke of Gloucester in 1433. In the early 17th century James I built a brick wall around the park and in the late 17th century a French landscape gardener called Andre Le Notre who designed the gardens at the palace of Versailles designed a garden for Greenwich Park. The Ranger's House was built in 1688.
The National Observatory was built in 1675 by Charles II for John Flamsteed (1646-1719), the first Astronomer Royal who lived in Flamsteed House in Greenwich.
Then in 1694, Christopher Wren designed the Royal Hospital for Seamen at Greenwich. The Painted Hall was painted by Sir James Thornhill (1675-1734). In 1804 the hospital was made into the Royal Naval College.
In 1735 a statue of George II dressed as a Roman emperor was sculpted by John Rysback and erected in Greenwich.
Modern Greenwich
In 1838 Greenwich was connected to London by railway. As a result, people flocked to live in Greenwich and it was engulfed by the growing city.
In 1884 the meridian (the line running north to south) through Greenwich Observatory was chosen as the international meridian from which longitude is calculated.
Greenwich University began as a polytechnic in 1890. It became a university in 1992.
In 1966-67 Sir Francis Chichester sailed around the world alone in his yacht The Gipsy Moth IV. For a long time, it was kept at Greenwich although it has now been removed.
Greenwich is also famous for the Cutty Sark, a tea clipper launched in 1869. (These ships were built to bring tea from China as fast as possible). However, the Cutty Sark was badly damaged by a fire in 2007. Nevertheless, it is hoped the Cutty Sark will be restored.
Today Greenwich is known for the National Maritime Museum. Greenwich is also known for its market where books and antiques are sold.
Furthermore, at the present time, there is a project to regenerate part of Greenwich peninsula. It is called the Greenwich Millennium Village.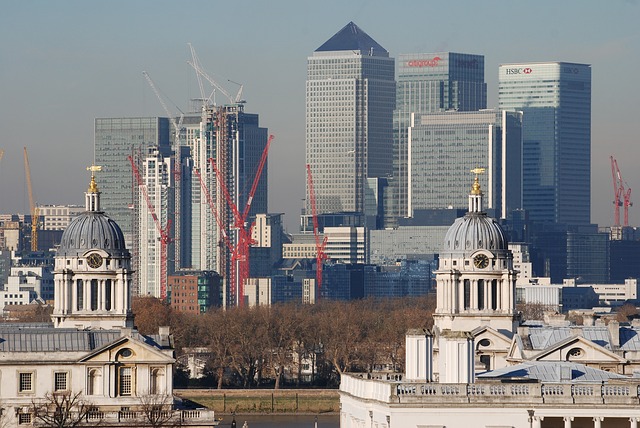 Today Greenwich is a flourishing area of London and a popular tourist destination.