By Tim Lambert
Early Halifax
Halifax was founded in Canada in 1749. Colonel Edward Cornwallis led a group of British settlers. They build houses and a stockade. St Paul's Church was built in 1750. The same year, in 1750 other settlers founded Dartmouth.
However the native people of the area, the Mi'Kmaq objected and they made several raids until a peace treaty was made in 1761. Then during the Seven Years War (1756-1763), Halifax proved its worth as a naval base. Halifax Naval Yard was built in 1759. Halifax continued to be an important naval base during the late 18th century and the 19th century.
Meanwhile, after the Seven Years War, many 'foreign Protestants' from Germany and Holland settled in Nova Scotia. Then during the American War of Independence (1776-1783), many refugees arrived in Halifax.
During the 19th century, Halifax prospered and it was incorporated as a city in 1842. Meanwhile, Province House was built in 1819. In the late 19th century industries like cotton and sugar refining thrived in Halifax.
Halifax Public Gardens were created in 1867 and the Halifax museum of natural history was founded in 1868. The Art Gallery of Nova Scotia was founded in 1908.
Modern Halifax
However, in 1917 Halifax suffered a disaster. On 6 December 1917, a Norwegian ship collided with a French munitions ship called the Mont Blanc. The Mont-Blanc caught fire then exploded killing more than 1,800 people and wrecking many buildings.
After the First World War ended in 1918 Halifax suffered economic hardship at its worst during the depression of the 1930s.
However, in the late 20th century, Halifax prospered again. In 1996 Halifax was amalgamated with neighboring communities. Today Halifax remains an important port. Tourism is also important. The Maritime Museum of the Atlantic was founded in 1948 and the Canadian Museum of Immigration opened in 1999. Meanwhile Halifax Shopping Centre opened in 1962.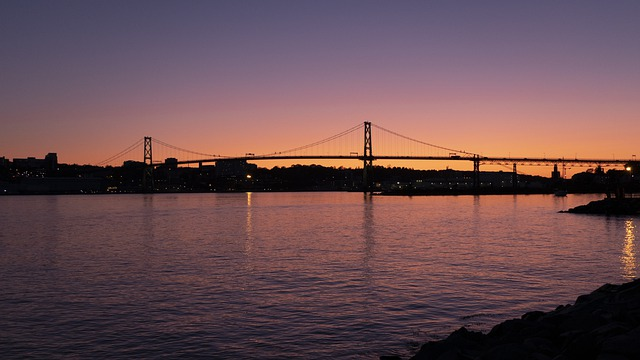 In 2021 the population of Halifax was 348,000.