By Tim Lambert
Early Horndean
Horndean began as a little Saxon village. Its name may be a corruption of Saxon words Hearman denu meaning dormouse valley. Horndean stood in a great forest that stretched from the border of Hampshire to Winchester. It was called the Forest of Bere.
A track led through the forest from Horndean to Portsmouth but it was only usable in summer. In winter coaches had to make a detour to Havant. This changed in 1711 when a much better road was built from Cosham along the route of London Road.
Furthermore, a brewing industry existed at Horndean from the 1720s.
In Horndean, Merchistoun Hall was built in the late 18th century. It was originally called The Grove. In 1836 it was bought by Admiral Charles Napier who renamed it after his birthplace Merchiston Hall in Scotland (with a change in spelling). He was an eccentric character who used to walk around Horndean with a pet monkey on his shoulder.
In 1860 a boys school opened in Horndean. Furthermore, the local workhouse was built in Horndean. If you were destitute in those days you had to enter a workhouse where life was made as unpleasant as possible to discourage 'idlers'.
Gales Ales was founded in Horndean in 1847. The brewery burned down in 1869 but was quickly rebuilt.
Modern Horndean
In 1920 a War Memorial was erected in Horndean. Meanwhile, from the end of the 19th century, a horse-drawn bus ran between Portsmouth and Waterlooville.
In 1903 a tram called the Horndean Light Railway began running between the city and Horndean. The trams were called green cars because they were emerald green and cream. For many Portsmouth people travelling to Horndean for a day in the summer was a big treat. The light railway closed in 1935 and was replaced by buses.
In 1932 Horndean was given a parish council in recognition of the fact that the area was growing rapidly.
A fire station was built in Horndean in 1939.
During World War II many people from Portsmouth came to Waterlooville and Horndean each night to escape the bombing. They slept in sheds and garages and in temporary shacks.
Horndean grew very rapidly in the 20th century. By 1955 it had a population of around 4,000. In 1956 Merchistoun Hall was taken over by Horndean Community Association. Between 1953 and 1963 more than 800 new houses were built at Horndean.
In 1998 Horndean was twinned with the French village of Aubergenville.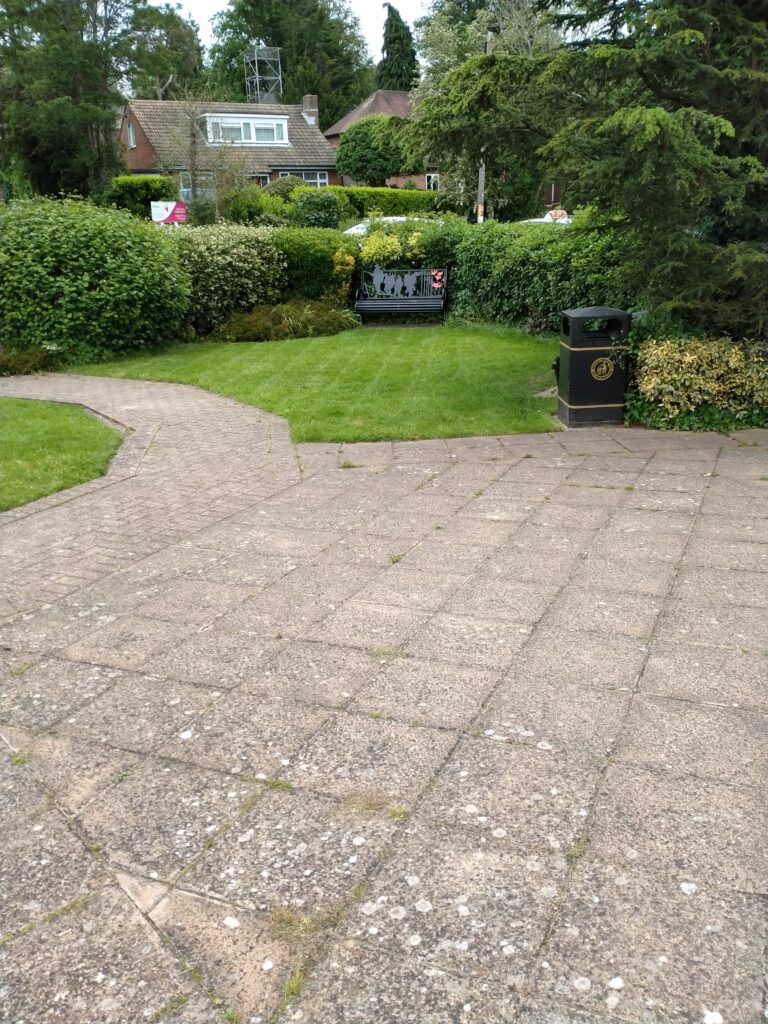 The year 2006 marked the end of an era for Horndean. In March the brewery closed. In 2011 it was decided to demolish Horndean brewery and replace it with houses and shops.
My Youtube video about the history of Horndean