By Tim Lambert
Keresley began as a Saxon village. The Saxon word leah meant a clearing in a wood. The first part of the name Keresley may be a corruption of watercress. Or it may be a corruption of a man's name. The original settlement was at Keresley Green but Keresley Heath grew up in the 18th century. We are not sure where the name Coundon comes from but it may be derived from an old Celtic River name, Cound. If so Coundon is one of the few places in England to have a Celtic rather than a Saxon name.
Keresley was not mentioned in the Domesday Book (1086). Instead, Keresley first appears in writing in the mid 12th century. Coundon was also a very small village in the Middle Ages. However, it did get mentioned in the Domesday Book. At that time Coundon had a population of less than 100.
In the 12th century Keresley was called Keresleia. In the Middle Ages Keresley seems to have been a reasonably large village (by the standards of the time) with a population of perhaps 150 in the 14th century. Meanwhile, Coundon was still a little village with probably around 100 inhabitants.
The original settlement of Keresley was at Keresley Green but in the late 18th century a new settlement grew up at Keresley Heath. For centuries Keresley and Coundon were small villages near the large town of Coventry. Keresley had one inn, the Shepherd and Shepherdess, which was built in the 18th century. The present building dates from 1936.
However, in the 18th century Keresley flourished as an industrial village. Many of the inhabitants were farmers but some were weavers who wove wool for the Coventry cloth trade.
In 1801 Keresley had a population of 312. By the standards of the time, it was quite a large village. By the middle of the 19th century, the population of Keresley had risen to over 500.
Meanwhile, in 1801 the village of Coundon had a population of 158. A number of well-off people came to live in Coundon during the 19th century but it remained a quiet village. Coundon House was built in 1829.
Then in 1842, it was decided to build a new church at Keresley. The church of St Thomas in Keresley was consecrated in 1847. It was built of red sandstone donated by a man named T B Troughton from his quarry in Sandpits Lane. The church was built in the Early English style (an architectural style of the 13th century). The architect was Benjamin Ferry. Bells were installed in the church in 1848. They were recast in 1955. The new church in Keresley had a tower 52 feet tall with a spire 40 feet tall.
In the 19th century, the Church of England ran schools called National Schools. One was built at Keresley in 1852. However, it closed in 1944. Then in 1894 Keresley was given a parish council.
Meanwhile, in the mid-19th century, the handweavers who worked in cottages in Keresley were replaced by machines in factories elsewhere.
From the mid 19th century some wealthy people moved to Keresley away from the noise and dirt of Coventry. In 1894 a man named William Hillman who made bicycles (and later cars) built Keresley Hall. The Hare and Hounds pub also dates from the 19th century.
However, Keresley remained a quiet, agricultural village in Warwickshire. In 1871 the population of Keresley was 471. By 1901 it had risen to 536. In 1911 the population of Keresley was still only 689. At that time Coundon was still a small agricultural village. It was less than half the size of Keresley.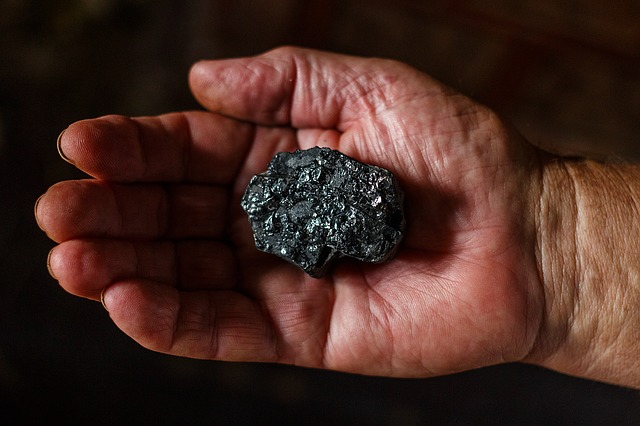 Then in 1911 shafts were sunk by a coal mining company near Keresley. The coal mine began operating in 1917. As a result of the colliery a new settlement grew up by the colliery at Keresley Newlands or Keresley End.
Many new houses were built by the mining company for miners. By the standards of the time they were quite good houses. They had inside toilets, which was unusual for working class housing at that time. In 1924 a Social Club was formed for the miners. However mining was a low paid job and many people grew vegetables or kept livestock to help make ends meet.
Meanwhile, in 1919 a railway branch line was built to serve Keresley colliery. The shaft was 720 yards deep and by 1939 Coventry Colliery was producing 1 million tons of coal a year. From the mid-1960s there was also a Homefire Plant in Keresley. Unfortunately, it produced a great deal of dirt and smoke.
Keresley expanded rapidly between the two world wars. Farm Close Estate was built in the late 1920s. In the early 1930s houses were built in the Southwest of the area, north of Radford. During the 1930s Keresley Heath and Coundon became suburbs of Coventry although Keresley End remained a separate village. Meanwhile, in 1921 the population of Coundon was still only 335 but afterwards it rapidly became built up. Furthermore, after 1927 both Coundon and Keresley had an electricity supply.
The boundaries of Coventry were extended in 1928 to include part of Coundon. In 1932 they were extended to include more of Coundon and part of Keresley. Then St Georges Church in Coundon was dedicated in 1939.
In 1929 Keresley Hall was converted into a convalescent hospital. It was named after John Alcock who left a large sum of money in his will. In 1942 it was made part of the Coventry and Warwickshire Hospital. Keresley hospital finally closed in 1968. It is now the Royal Court Hotel. Meanwhile during the Second World War Keresley Grange was an RAF base.
Coundon Court Girls School opened in 1953. It became a comprehensive in 1956. President Kennedy School and Community College opened in 1966. Cardinal Newman School and Community College opened in 1969.
In the 1950s Keresley continued to grow rapidly. The Golden Eagle pub opened in 1964. A new library opened in Bennetts Road in 1964. Meanwhile in 1951 Jaguar began making cars at Browns Lane in Coundon.
Meanwhile, in 1954 Kevin Warwick, a Professor of Cybernetics was born in Keresley. Then in 1964 the actor Clive Owen was born in Keresley.
In 1964 a new vicarage was built for the Church of St Thomas in Keresley. The Galilee Room was built in 1991. In 1997 a tapestry was made for the 150th anniversary of the church.
After 1945 Keresley Colliery continued to dominate the area. In Britain, coal mines were nationalised in 1947, and in the 1950s miners from other areas (South Wales, Scotland, and Northeast England) came to work in Keresley Colliery. There were also East Europeans and Irishmen working in the colliery.
However, Keresley Colliery closed in 1996. The Homefire Plant closed in 2000. These closures were of course a severe blow to the community but from 1999 a new business park called Prologis Park or Keresley Park was built on the site and is bringing new life to Keresley. A Country Park was also created. Also in 1999, Keresley Community Centre opened.
In 2003 Newlands House in Bennetts Road was demolished. Then in 2005, the Jaguar car factory at Browns Lane in Coundon closed. The factory was demolished in 2008. Meanwhile Keresley Green Medical Centre opened in 2006.