By Tim Lambert
Early Milton Abbas
Milton Abbas was originally called Middleton, that is middle tun the middle farm or hamlet. In about 933 a Saxon king, Athelstan founded a monastery there. In 964 King Edgar replaced the monks there with Benedictines.
The settlement of Middleton thrived during the Middle Ages and eventually, it grew into a market town. (In the Middle Ages towns sometimes grew up by abbeys as the monks provided a market for the towns peoples goods). In 1252 the villagers of Middleton were granted the right to have weekly markets. (In those days there were very few shops and if you wished to buy or sell anything you had to go to market). The people were also allowed an annual fair. (In the Middle Ages fairs were like markets but they were held only once a year and they attracted buyers and sellers from a wide area).
In 1309 the Abbey Church was struck by lightning and destroyed. It was rebuilt over the following decades.
In 1521 a grammar school was founded in Middleton. One of its students was Thomas Hardy who became Nelson's flag captain. However, the school closed in the late 18th century. (The Lord of the Manor had it moved to Blandford Forum).
In 1539 Henry VIII closed the abbey and sold it to John Tregonwell, the lawyer who arranged his divorce from Catherine of Aragon. The Abbey then became a private house.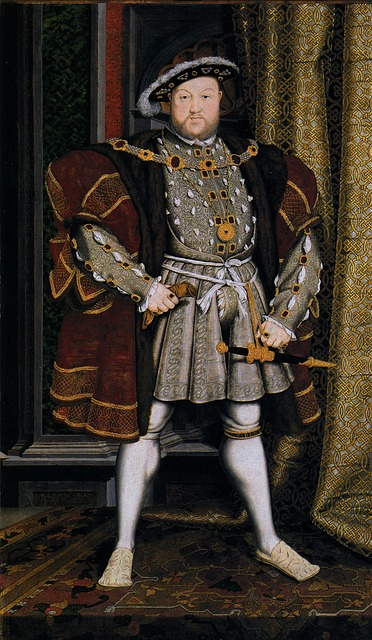 Nevertheless, the little town continued to thrive. In the 18th century, Middleton had a population of about 500. To us, it would seem tiny but by the standards of the time, it was a large village or very small town. It had 3 inns and a brewery. In 1674 almshouses were built in the village.
In 1752 the manor was sold to Joseph Damer (1718-1798), who later became Earl of Dorchester. In 1771 he decided to build a new mansion and he employed Sir William Chambers (1723-1796) to build it but the two men fell out and Chambers resigned in 1774. The new house was completed by James Wyatt (1746-1813). Damer also employed the famous landscape gardener Capability Brown (1716-1783).
Damer decided to remove the existing houses in the town because they spoilt his view. He waited till leases ran out and in the 1780s he demolished the existing cottages and replaced them with new ones further away. He also moved the almshouses. The new settlement was renamed Milton Abbas. St James Church was built in 1786.
Modern Milton Abbas
In the 19th century, Milton Abbas flourished and in 1861 its population peaked at over 1,000 people. It then fell slightly.
Today Milton Abbas is a charming little village. The population of Milton Abbas is about 750.