By Tim Lambert
Early Narborough
Narborough is a village in Leicestershire located 6 miles Southwest of Leicester. Narborough was founded by the Anglo-Saxons. Its name was originally nor burh, which means north fort or fortified house. In the 7th century, the Saxons advanced across Leicestershire and Narborough must have once been an outpost of their civilisation. In time a small settlement grew up at Narborough.
Meanwhile, in the 9th century, the Danes conquered Leicestershire and many place names in the county are Danish. The word thorpe meant a small village dependent on a larger village nearby. That is how Littlethorpe got its name. It is believed that Huncote was Hunna's cote (Hunna's home).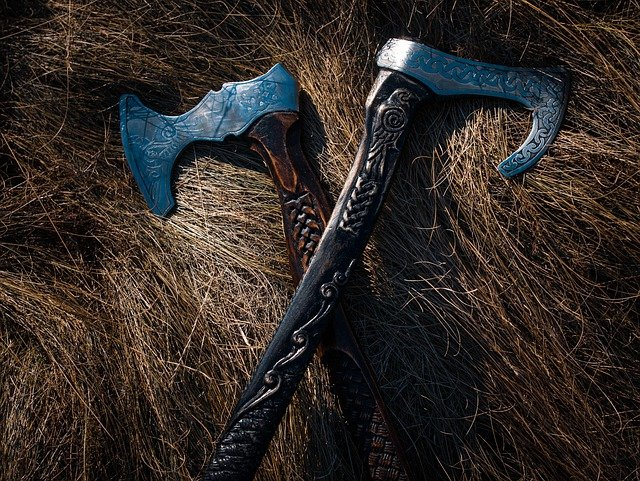 At the time of the Domesday Book in 1086, there was no mention of Narborough. (It was probably too small to merit a separate mention). It was probably just a little cluster of wooden huts with thatched roofs. The villagers worked the fields. To us, Narborough in the Middle Ages would seem tiny but settlements were very small in those days.
The Church of All Saints in Narborough was first mentioned in the 12th century but there was probably a church on the site much earlier. Parts of the present building are believed to date from the 13th century.
Through the centuries little changed in Narborough. It remained a quiet village. In the late 17th century it probably only had a population of about 200. It was certainly not much more than that although a school was mentioned in Narborough as early as the 17th century.
However, in the 18th century, there was a flourishing frame-knitting industry in Leicestershire. There were many frames in Narborough. The frame-knitting industry continued to thrive in the early 19th century but it died out in the late 19th century.
Part of the Church of All Saints in Narborough dates from the 15th century (although the church was largely rebuilt in the 19th century). Narborough Hall and the Narborough Arms both date from the 17th century. Parts of the Plough Inn in Littlethorpe also date from the 17th century. The Congregational Church was built in 1770.
Modern Narborough
Meanwhile, in 1801, the population of Narborough Parish had climbed to 791. By 1871 it had risen to 1,162. In 1864 a railway station was built in Narborough and that led to a rise in the population. (Narborough Railway Station closed for a short while in 1968 but it opened again in 1970).
Huncote also grew in the 19th century and by 1901 it had a population of 539. St James Church in Huncote was built in 1898.
Carlton Hayes Hospital opened as Leicestershire and Rutland County Lunatic Asylum in 1904 but it closed in 1996. Meanwhile, in 1920 a war memorial was erected in Narborough.
By 1951 Narborough had a population of 3,460 and it continued to grow rapidly in the 20th century. In particular, Littlethorpe grew rapidly in the late 20th century. Everards Brewery moved to Narborough in the 1980s.
At the beginning of the 21st century, a new industrial estate was developed at Carlton Park. In 2007 a memorial was erected in Narborough Cemetery to all the former patients of Carlton Hayes Hospital who died and were buried there.
Today Narborough is a flourishing community. It is twinned with Genappe in Belgium. Nearby Littlethorpe continues to grow rapidly. Today the population of Narborough and Littlethorpe is about 8,000. Huncote has a population of about 2,000.