By Tim Lambert
Early Widley and Purbrook
A Roman road from Chichester to Clausentum (Southampton) went through the site of Purbrook. However, the modern village of Widley was founded by the Saxons. A settlement at Purbrook grew up in the 18th century.
Until the 19th century, a great forest stretched across Southeast Hampshire. On the southern fringe of the forest was a stream called Purbrook. Its name is a corruption of the Saxon words Pucan broc, which means the brook of the water spirit.
Widley was widen leah, which meant wide clearing in a forest. The original settlement of Widley was about 1 mile west of the present place.
A track led through the forest from Horndean to Portsmouth but it was only usable in summer. In winter coaches had to make a detour to Havant. This changed in 1711 when a much better road was built from London to Portsmouth which went from Horndean to Cosham along what is now London Road.
In 1715 Widley was granted an annual fair to be held in July. In those days fairs were like markets but they were held only once a year and they attracted buyers and sellers from far and wide. It is surprising that Widley was allowed a fair as it was only a small village. However, the Widley fair ended in 1862.
At the time of the first census in 1801, the population of Widely was 277. By 1851 it was 565. However, in the late 19th century it grew rapidly. By 1901 it was 1,619.
Modern Widley and Purbrook
In the late 19th century the village of Widley moved from its old location to a new spot by the main road from Portsmouth to Horndean because a fort was built on Portsdown Hill and it was feared the buildings might provide cover for an advancing enemy force.
There was a church at Widley as early as the 12th century. The Church of St Mary Magdalene was rebuilt at Widley in 1849. However, it was demolished in 1953. Christ Church Widley was built in 1874 by J Colson.
In 1869 Purbrook industrial school opened in Stakes Road. At it, vagrant boys learned trades such as shoemaking. St Michael's convent was built in 1885. Early in the 19th century, a windmill was built in Purbrook. The Purbrook church (St Johns) was built in the years 1843-1858.
Purbrook Park House was built in 1770. It was rebuilt in 1837. In the 1920s the house became a grammar school and later a primary school.
In 1903 a tram called the Horndean Light Railway began running between Portsmouth and Horndean. The trams ran through Widley and Purbrook. They were called green cars because they were emerald green and cream. The Light Railway closed in 1935 and was replaced by buses.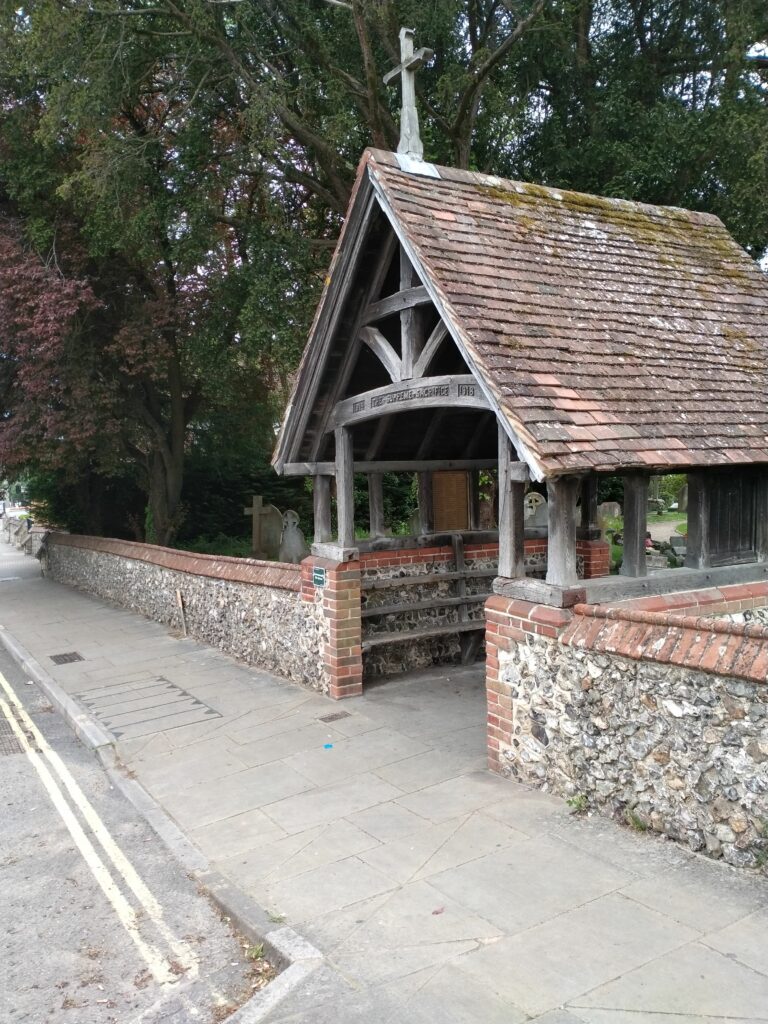 Today Purbrook has a population of over 9,000.
My Youtube video about the history of Purbrook