By Tim Lambert
Early St Helens
St Helens takes its name from a chapel, which was first mentioned in 1552. It was built where the road from Ormskirk to Warrington crossed the road from Prescot to Ashton. At that time the area that is now St Helens was divided into 4 townships. They were Eccleston, Windle, Parr, and Sutton. A school was held in the chapel until 1670 when a man named John Lyon left money to be built next door.
Though the area was mainly agricultural, coal mining was carried out as early as the 16th century. The town of St Helens grew up because it had readily available supplies of coal and sand for making glass and it had good communications.
St Helens also benefited from the rapid growth of Liverpool from the late 17th century onward. Liverpool was a market by itself but it was also a convenient port for goods from St Helens.
In 1746 St Helens was connected to Prescot and Liverpool by a turnpike road. (A road that you had to pay to use). In 1753 the turnpike road was extended to Ashton. A canal called the Sankey Navigation, which was cut in 1762. In the 18th century, improved communications helped the growth of St Helens. The canal made it much easier and cheaper to take coal to Liverpool. The result was a boom in coal mining in the St Helens area.
Glassmaking was carried on in St Helens by the early 18th century but in the late 18th century it too boomed. In 1773 The British Cast Plate Glass Manufacturers opened works in St Helens. In 1780 a copper foundry was opened in St Helens. In 1798 an iron foundry was opened in the rapidly growing town. In 1826 William Pilkington founded a glassworks in St Helens.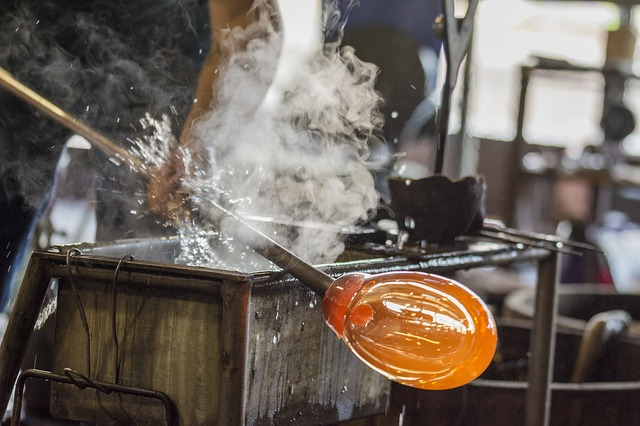 Modern St Helens
By 1801 the population of the 4 townships that made up St Helens was 7,570. By 1821 it was about 10,000 and by 1851 about 15,000. St Helens continued to grow rapidly in the late century and by 1900 it had a population of around 84,000.
Meanwhile, in 1828 a man named Josias Gamble set up chemical works in St Helens. He made washing soda and later chemicals such as acids and alkalis.
St Helens gained a gas supply (for light) in 1832. St Helens Town Hall was built in 1839. The Market Hall was built in 1851. Meanwhile, St Helens gained its first police force in 1840. In 1845 a body of men was formed with powers to pave, clean, and light the streets of St Helens.
However, like all Victorian towns, St Helens was crowded, dirty, and unhealthy. There were outbreaks of cholera in 1849 and 1854. However, conditions in 19th century St Helens gradually improved.
In 1868 St Helens was incorporated (given a mayor and corporation). In 1889 St Helens was made a county borough. St Helens sent its first MP to parliament in 1885.
St Helens gained its first local newspaper in 1853. A new Town Hall was built in 1876 and The Providence Hospital was founded in 1884. St Helens Museum opened in 1892. Then in 1893, a man named Samuel Taylor gave Taylor Park to the town.
St Helens College has its origins in the year 1896 when the Gamble Institute (a technical institute) was formed.
The railway came to St Helen's in 1833. From 1881 horse-drawn trams ran in the streets of St Helens. From 1893-1900 there were steam trams. The first electric trams ran in 1899.
In the 19th century, St Helens was dominated by the coal and glass industries. Other industries were chemicals, brewing, and brick making.
In 1901 St Helens had a population of 84,000 but it grew only slowly during the 20th century. By 1971 the population had risen to 98,000.
The first cinemas in St Helens opened in 1911. The last trams in St Helens ran in 1946. St Helens Transport Museum was founded in 1986.
Like all towns, St Helens had many slums. In the 1950s and 1960s, they were demolished and replaced by council estates.
St Helens was made a metropolitan borough in 1974. The Hardshaw Centre opened in 1982. North West Museum of Transport opened in 1991. St Mary's Market opened in 1998. World of Glass opened in March 2000. St Helens Central Train Station was rebuilt in 2007. Today the population of St Helens is 103,000.