By Tim Lambert
Early Stamford
In the 9th century, the Danes captured eastern England. They built a fortified settlement or burh north of the River Welland. The Anglo-Saxon Chronicle (a sort of national diary) says that in 918 the Saxon King Edward built a burh south of the river and the people loyal to the northern burh submitted to him.
Saxon Stamford was a flourishing little town. It had a royal mint and weekly markets. In Saxon times Stamford was known for its pottery industry. By the time of the Domesday Book in 1086 Stamford probably had a population of around 2,500. To us, it would seem tiny but towns were very small in those days. By the standards of the time, Stamford was a medium-sized town.
However, by 1300, the population of Stamford had probably doubled to around 5,000 and there were 'suburbs' outside the town walls. n In 1256 King Henry III gave Stamford a charter (a document granting the townspeople certain rights).
Medieval Stamford was a centre of the wool trade. Some wool was made in the town. However, Stamford seems to have been a market town rather than a manufacturing center.
In the 13th century, the friars arrived in Stamford. In the Middle Ages, friars were like monks but instead of withdrawing from the world, they went out to preach. In Stamford, there were 4 orders of friars. There were Dominican friars, known as black friars because of the color of their costumes, Franciscan or grey friars, Carmelite or white friars, and friars of the sack.
There were also 6 'hospitals' in Stamford where monks looked after the poor and the sick as best they could. In Medieval Stamford, there were also 14 parish churches. Today only 5 Medieval churches remain standing.
There was also a Jewish community in Stamford. However, they suffered persecution. There were anti-Semitic riots in Stamford in 1189, 1223, and 1242. Then in 1290, all Jews were forced to leave England. n In 1461, during the Wars of the Roses, Lancastrian soldiers sacked Stamford. Even without this disaster, Stamford was declining in the Late Middle Ages. However, Browne's Hospital (almshouses) was built in 1475.
In the 16th century, Stamford continued to decline in prosperity and importance. During the Middle Ages wool was the lifeblood of Stamford. However, in the 16th and 17th centuries, the wool industry shifted to East Anglia. Furthermore, the river silted up and ships could no longer reach Stamford. Although there was still a leather industry in Stamford it dwindled to being a quiet market town with a population of no more than about 2,000. Furthermore, the friaries in Stamford were closed by Henry VIII.
Then in 1567 craftsmen from Holland came to Stamford fleeing religious persecution. However, they failed to revive the town's fortunes. Furthermore, like all towns in those days, Stamford suffered from outbreaks of plague. It struck in 1574, 1581-82, and 1604.
However, Stamford revived in the late 17th century. After some false starts the river was made navigable again in the years 1664-1672 by digging a new cut. A malting industry thrived in Stamford (malt is used in brewing).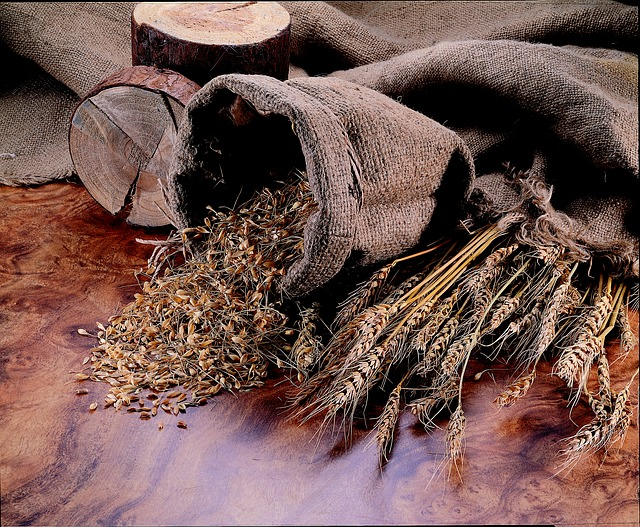 By the early 18th century Stamford was a prosperous market town. Daniel Defoe called it 'very fair, well built and wealthy'. Furthermore, in the 18th century, Stamford became a busy coaching town. Stagecoaches travelling from London to the North passed through the town and brought prosperity.
Modern Stamford
By the beginning of the 19th century, Stamford had, to a certain extent, recovered its population. In 1801 the population of Stamford was about 5,000. In the early 19th century Stamford grew slowly and by 1851 it had risen to about 7,000. However, in the later 19th century, the population stagnated. In 1900 it was still less than 8,000.
This was partly because the railway arrived in Stamford in 1846. The railways spelled the end of Stamford as a coaching town. As a result, 19th century Stamford lost much of its former importance.
Meanwhile, in 1809 Daniel Lambert was buried by St Martin's Church. When he died aged 39 he weighed 52 1/2 stone.
St Michael's Church collapsed in 1832 while restoration work was taking place. The present church was built in 1832-1836.
Despite the industrial revolution, Stamford remained a quiet market town. However, in the 20th century, there were was an engineering industry in Stamford including engineering. Today Stamford is a quiet residential town.
In the 20th century, the population of Stamford grew rapidly. From less than 8,000 in 1901, it rose to almost 11,000 in 1951. The first council houses in Stamford were built in the 1920s. Many more were built after 1945. In 2022 the population of Stamford was 21,000.