By Tim Lambert
Early Walsall
Walsall began as a small Anglo-Saxon village. It is first mentioned in the early 11th century. The name Walsall may be derived from the words Walh halh, which means Celt's valley. In the 5th century AD, Celts lived in England but Angles and Saxons from Germany invaded. During the 6th century, they pushed westward and conquered the Celts. Perhaps Walsall was a valley or nook of land where Celts lived. Alternatively, it may have been a halh or small valley belonging to a Saxon called Walla.
At any rate, in the early 13th century Walsall turned into a small market town. From 1220 Walsall had a weekly market. It also had an annual fair. In the Middle Ages fairs were like markets but they were held only once a year. Buyers and sellers would come from all over the West Midlands to attend a Walsall fair. After 1339 Walsall had 2 fairs. By the 14th century, it also had a mayor.
By our standards, Medieval Walsall was very small. Its exact population is not known but it was not more than 1,500. The town consisted of just half a dozen small streets.
At first many of the people in Walsall made a living from farming but increasingly Walsall became an industrial centre. By the 14th century, there was a metalworking industry in Walsall. It gradually grew in importance. Also by the 14th-century coal was mined near Walsall. Ironstone was also mined in the area.
With raw materials locally available it is no surprise that in the 16th century, 17th century, and 18th century the metalworking industry in Walsall flourished. The craftsmen of Walsall were known for making equipment for horses such as stirrups, bits, and braces. They also made nails and other domestic items such as pots and pans and locks. However, despite the growth of industry Walsall was really a market town of no great importance in those years.
Meanwhile, a grammar school opened in Walsall in 1554. The population of Walsall slowly grew and by the mid 17th century it was probably about 2,000. It was then a small town. However, from the late 18th century the industrial revolution transformed Walsall from a market town to an industrial city. In 1799 a branch canal was dug to Walsall.
Modern Walsall
In 1801 the population of Walsall was 10,399. It continued to grow rapidly. By 1851 it had reached 20,852. By the end of the century, Walsall had 86,000 people.
Meanwhile, Lichfield Street and Bradford Street were both built in the early 19th century. The first theatre in Walsall opened in 1803.
Like all towns in the 19th century, Walsall was dirty and unsanitary. There were outbreaks of cholera in 1832 and 1849 and a smallpox epidemic in 1872.
However, conditions slowly improved in Walsall during the 19th century. In 1824 an Act of Parliament set up a body of men called Improvement Commissioners with powers to pave, clean, and light the streets. Walsall gained gas light in 1826. The railway reached Walsall in 1847.
In the 1850s the Improvement Commissioners also constructed a network of sewers in Walsall but they lost their powers to the corporation in 1876.
The first cemetery in Walsall opened in 1857. The first public library opened in 1859. A cottage hospital opened in Walsall in 1863. The Arboretum was opened in 1874. Then from 1884 horse-drawn trams ran in the streets of Walsall. The trams were electrified in 1892. Walsall Art Gallery and Museum opened in 1892. Walsall gained electric light in 1895.
Meanwhile, the metalworking industry boomed in Walsall in the 19th century. In the 18th century metal goods were usually made by craftsmen working in their own workshops. In the 19th century, mass production arrived. Vast numbers of metal goods were made in iron foundries in Walsall.
Furthermore, in the late 19th century, Walsall became famous for making leather goods. The leather industry grew very rapidly at that time. On the other hand, coal mining in the Walsall area went into a steep decline in the late 19th century and petered out in the early 20th. Another industry in Walsall was brick making.
The writer Jerome K Jerome was born in Walsall in 1859.
In the 20th century leather making flourished and Walsall was called the Leather capital of the world. The metalworking industry also prospered. Another important industry in Walsall was clothing. However, there were so many different industries in Walsall that it was called the town of 100 trades.
The first cinema in Walsall opened in 1908. In the 1920s Walsall council built its first council houses. More followed in the 1930s. Some of them were built to replace slums, which were demolished in that decade. Many more council houses were built in Walsall after 1945.
The Memorial Gardens opened in 1952 and Old Square Shopping Centre was built in 1969. Furthermore, Walsall was made a Metropolitan Borough in 1974.
Saddlers Centre was first opened in 1980. It was refurbished in 1989. The Jerome K Jerome Museum, dedicated to Walsall's most famous son opened in 1984. Walsall Leather Museum was opened by Princess Anne in 1988.
A new art gallery opened in Walsall in 2000 and so was Crown Wharf retail park. A new bus station was opened in Walsall in 2001. In 2022 the population of Walsall was 286,000.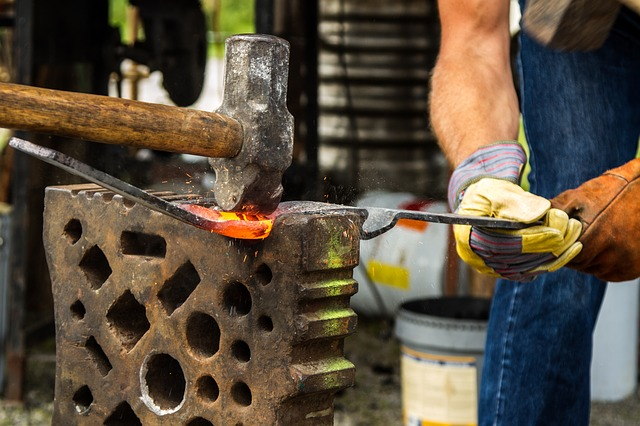 A Timeline of Walsall
6th century The Saxons found a village at Walsall
1220 A weekly market begins in Walsall and it turns into a busy little town. Walsall also has annual fairs.
1339 Walsall is allowed 2 annual fairs. Walsall is a little town with a population of about 1,500.
1554 A grammar school opens in Walsall
1600 A metalworking industry in Walsall is flourishing
1650 The population of Walsall is about 2,000
1780 From this time onward Walsall is transformed by the Industrial Revolution
1779 A branch canal is built to Walsall
1801 The population of Walsall is 10,399 and it is growing rapidly. The iron industry in Walsall is booming.
1803 The first theatre in Walsall opens
1824 A body of men is formed with the power to pave, clean, and light the streets of Walsall
1826 Walsall gains gaslight
1847 The railway reaches Walsall
1849 Cholera strikes Walsall
1851 The population of Walsall is 20,852
1850s Sewers are dug in Walsall
1857 The first cemetery opens in Walsall
1863 A cottage hospital opens in Walsall
1872 Walsall is struck by smallpox
1874 The arboretum opens
1892 Electric trams run in Walsall. An art gallery and museum open.
1895 Walsall gains electric light
1901 The population of Walsall is 86,000
1908 The first cinema in Walsall opens
1952 The War Memorial Gardens open
1969 Old Square Shopping Centre opens
1974 Walsall is made a metropolitan borough
1980 Saddlers Centre is first opened
1984 The Jerome K Jerome Museum opens
1988 Walsall Leather Museum opens
2000 Crown Wharf Retail Park opens
2001 A new bus station opens