By Tim Lambert
Wickham in the Middle Ages
In Roman times Wickham was on the road from Winchester to Chichester. There was probably a small Roman settlement at Wickham along the main road.
After the Romans left people called the Jutes from Denmark invaded central Hampshire. The tribe who settled there were called the Meon and the River Meon is named after them. The Jutes founded a village at Wickham.
The second half of the name Wickham is derived from the old word 'ham', which meant village or estate. The first part of the name is probably derived from the Latin word vicus, which means district or vicinity. So it was the village or estate by the Roman remains. Wickham is, of course, a common place name in England.
The village of Wickham was first mentioned in history in 826 AD. By the time of the Domesday Book in 1086, it was a typical village with a population of around 120. It also had 2 watermills that ground grain into flour for the villagers to make bread.
In the early Middle Ages Wickham grew larger and more important. In 1269 the people of Wickham were granted the right to hold weekly markets. (In the Middle Ages there were few shops and if you wished to buy or sell anything you normally had to go to a market). Wickham Square was probably laid out at that time as a site for markets. Wickham also had a fair. (Fairs were like markets but they were held only once a year). The Wickham fair attracted buyers and sellers from a wide area. Wickham fair is still held each year on 20 May.
The Church of St Nicholas in Wickham was built in the early 12th century. (Although there has probably been a church on the site since the 7th century when the people of Hampshire were first converted to Christianity). However, the church was largely rebuilt in the 19th century.
A famous person, William of Wykeham 1324-1404, was born in or near Wickham and grew up there. In 1366 he became Bishop of Winchester. He founded Winchester College, Oxford, in 1380. William of Wykeham also founded Winchester School.
In the year 1334 Wickham was worth 6 pounds, 8 shillings, and 6 pence in taxes paid to the crown. (There were 20 shillings in a pound and 12 pence in a shilling). Wickham was worth more than Fareham so Wickham must have been a busy and prosperous place.
Wickham 1500-1800
In the mid 16th century, the writer John Leland described Wickham as a 'pretty townlet'. So even in those days, it was an attractive settlement.
Through the centuries Wickham was a tiny but busy market town. In 1700 it probably had a population of around 500. However, in the 18th century, there was a tanning industry in Wickham and in the 18th and 19th centuries a brewing industry. Both needed a supply of fresh water, which was readily available in Wickham. In those days the people of Wickham obtained their water from the dip hole.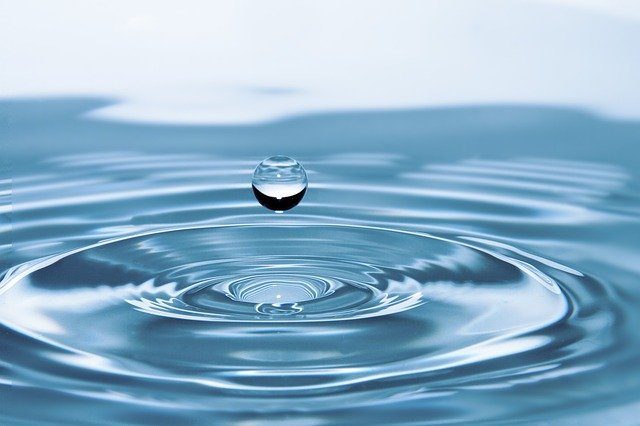 Queen's Lodge in Bridge Street has a fire mark (a metal plaque) above its front door. In the 18th-century fire insurance companies provided the only fire brigades. You placed a fire mark on your house to prove you had a policy with the company. If you did not have a fire mark then the fire brigade let your house burn down!
In any case, early fire engines simply water tanks with a hand-operated pump and a leather hose. They were pulled by horses.
Wickham Bridge has a stone carved with an inscription saying it was built by subscription in 1792.
Wickham in the 19th Century
Through the 19th century, Wickham continued to prosper and grow. In 1801 Wickham had a population of 901 and compared to most of the villages in Hampshire it was a large community.
In 1820 Chesapeake Mill was built with timber taken from an American ship called the Chesapeake, which was captured during a war between Britain and the USA in 1812-15.
Sir Richard Grindall (1750-1820) who commanded HMS Prince at the battle of Trafalgar was buried in Wickham churchyard.
Wickham parish council was formed in 1894. Meanwhile, during the 19th century, the Wickham fair continued. As well as horses there were pigs, cattle, and sheep on sale.
Wickham in the 20th Century
By 1901 the population of Wickham was almost 1,200 and it was a flourishing village. Then in 1903, a branch railway was built from Fareham through Wickham, to Droxford and Alton. However, it was closed to passengers in 1955.
In 1906 a Methodist Church was built in Wickham.
In 1931 Wickham gained a gas supply. An electricity supply followed shortly afterward. Meanwhile, Rookesbury Park School opened in 1929. Wickham Primary School opened in a new building in 1969.
The first council houses in Wickham were built in the 1930s. More were built after 1945. Many private houses were also built and the village grew rapidly. By 1971 the population of Wickham was about 3,000.
In 1978 Wickham was twinned with the French village of Villers-Sur-Mer and Wickham Vineyard opened in 1984.
In 1990 an old brewery and village hall in Wickham were converted into flats called Riverside Mews. (The brewery shut in 1910 and the buildings were given to Wickham Parish Council to use as a village hall).
Meanwhile, Bay Tree Walk opened in 1987 and the community centre opened in 1988.
Knowle Hospital was first built in 1852 and was extended over the years. However, it closed in 1998. The hospital was replaced by houses known as Knowle Village.
Wickham in the 21st Century
Today Wickham is a picturesque village known for its historical buildings. In 2007 Wickham was named Hampshire village of the year. Today the population of Wickham is about 4,800.