By Tim Lambert 
Bess of Hardwick was a very rich woman in 16th century England. She was born Elizabeth Hardwick in the autumn of 1527 (the exact date is not known) in the village of Hardwick in Derbyshire. Her father was John Hardwick a moderately prosperous landowner and her mother was also called Elizabeth. She was one of 5 children. However, her father died in 1548. Her mother remarried and she had 3 more children. Bess married a man named Robert Barlow in May 1543 when she was 15. However, he died on 24 December 1544. But he left Bess a reasonably large inheritance and she was able to live comfortably.
On 20 August 1547 Bess married for a second time, to a man named Sir William Cavendish. He was the treasurer of the king's chamber. Bess became Lady Cavendish. The couple had 8 children, 5 girls, and 3 boys although 2 of the girls died in childhood. William died in 1557 and Bess married for a third time. Her third husband was a wealthy man named Sir William St Loe. Bess became Lady St Loe. When her husband died in 1565 he left her a very wealthy woman.
In 1567 Bess married for a fourth time. The next husband was George Talbot the Earl of Shrewsbury. Bess became Countess of Shrewsbury. In 1568 Mary Queen of Scots fled to England where she was imprisoned until her death in 1587. The Earl of Shrewsbury was given responsibility for her imprisonment. Meanwhile, the marriage of William and Bess was not happy. Bess separated from her husband in 1584 but when he died in 1590 she became immensely wealthy. She built a famous house called Hardwick Hall. She moved into the new building in 1597.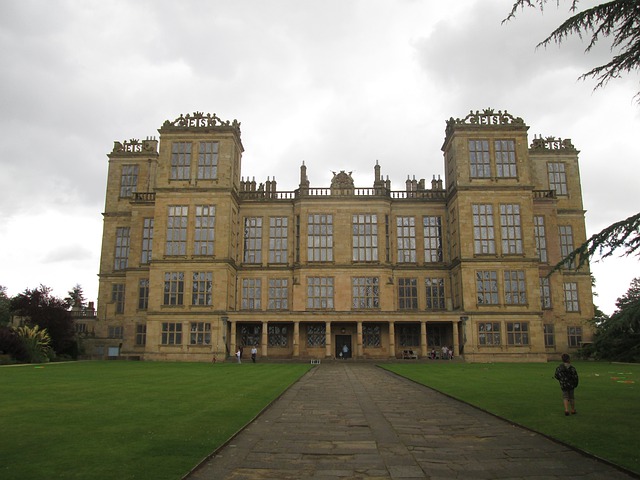 Bess of Hardwick died on 13 February 1608. She was 80, which was very old for those days. Bess was buried in Derby Cathedral.