By Tim Lambert
The Beginning n In the 19th century Australia had a number of outlaws or bushrangers; the most famous is Ned Kelly. Edward or Ned Kelly was born in 1855 of Irish parents.
Ned Kelly became a bushranger in 1878 when policemen called Alexander Fitzpatrick went to arrest his brother for horse stealing. There was a fight at Kelly's home. It is not known exactly what happened. It was later claimed that the policeman assaulted Ned's sister Kate. Whatever the truth Fitzpatrick claimed that Ned's mother Ellen attacked him and that Ned shot at him. Subsequently, Mrs. Kelly was given 3 years of hard labor. Since he was now accused of attempted murder Ned then became a bushranger with his brother Dan. They were joined by two other men, Steve Hart, and Joe Byrne.
In October 1878 a party of 4 policemen was looking for Ned Kelly. Two of them were at a camp at Stringybark Creek when Kelly found them first. One policeman, Constable Lonigan was shot and killed. The other was held captive until the two other policemen returned. Both of them were shot. The Kelly gang then carried out two bank robberies at Euroa and Jerilderie. Shortly afterward Joe Byrne found out that his friend Aaron Sherritt was an informant. Byrne duly shot Sherritt.
Afterward, the gang realised that police would be sent from Melbourne by rail. They then went to a town called Glenrowan and held the inhabitants of the town captive in the Glenrowan Hotel. They sabotaged the railway line hoping to derail the train carrying the police.
However, a schoolteacher tricked Kelly and managed to stop the train before it reached the sabotaged section of the railway by waving a red scarf. The Hotel was then surrounded. The captive civilians were allowed to go but the police were unable to rush the hotel. Instead, they set it on fire. Ned Kelly emerged wearing steel armor. Unfortunately, his legs were uncovered and a policeman shot him there. The other three members of the Kelly gang were all shot and killed.
The Execution of Ned Kelly
Ned Kelly himself was convicted of the murder of Constable Lonigan. Ned Kelly was hanged in Melbourne on 11 November 1880. His last words were 'such is life'.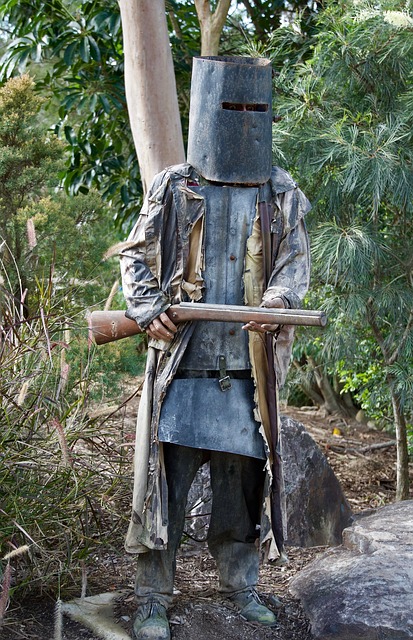 The remains of Ned Kelly were identified in 2011. In 2012 it was decided to give the remains of Ned Kelly to his family for burial. Ned Kelly was finally laid to rest in 2013.