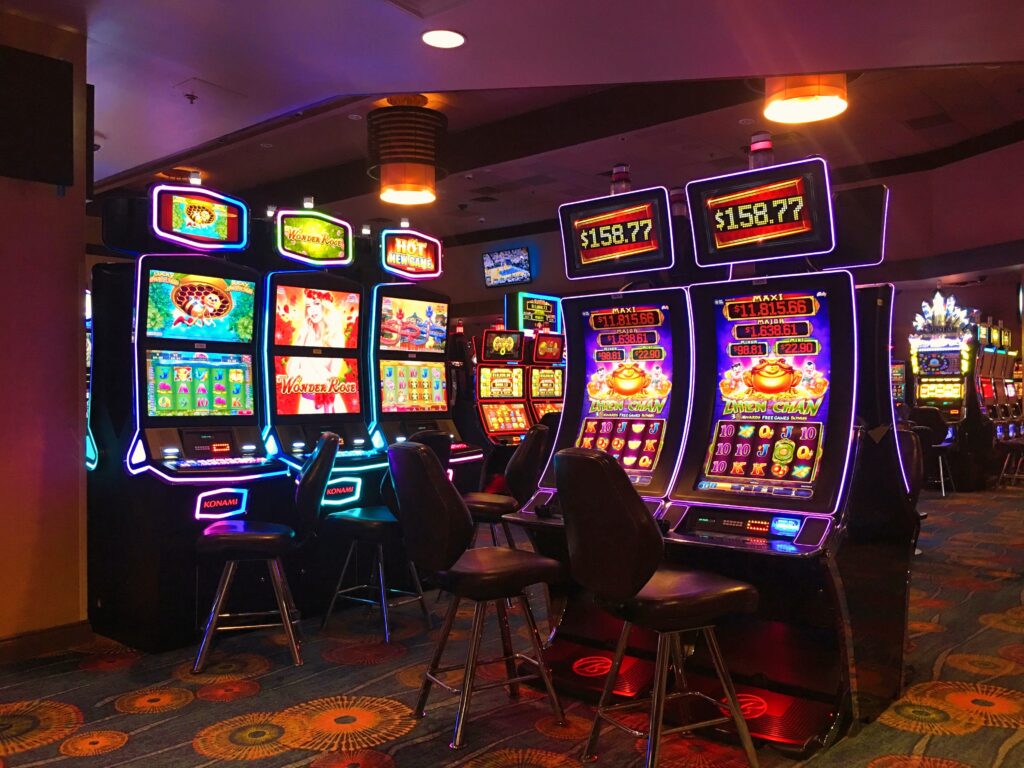 A casino is nothing without slot machines. This indispensable item is the emblem of all casinos, land-based and online. But have you ever wondered when the first slot machine was invented and how it evolved into what we use today? Our insightful guide will take you back in time and disclose the history of how slot machines were produced.
The beginning of slot machines
Until the 20th century, the term "slot machine" was used when referring to both gambling devices and vending machines. Nevertheless, there are many nicknames dedicated to these machines, British people calling them "fruit machines" or "one-armed bandit," while Australians call them "poker machines."
The 19th century – the invention of the first slot machine
In 1891, a New York-based company called Sittman and Pitt invented the first slot machine, which had five drums and a total of just 50 playing cards. Slowly the machine made its way into most bars; anyone could play it using nickel and pulling the lever. The prizes consisted of free drinks or cigars from the bar, so no monetary awards were given.
Who was slot machines' inventor?
Charles Augustus Fey was the first man to design and develop the first modern slot machine between 1887-1895, as the exact year is unknown. It was the first machine with automatic payouts, as he minimised the process of reading a win and replaced the five drums with three reels. Also, Fey substituted the cards with five bell symbols: diamonds, hearts, horseshoes, horsespades, and a liberty bell. The machine was called "Liberty Bell," as the highest payout was when three bell symbols were hit.
As Fey did not put a patent on his invention, lots of other manufacturers started copying this machine.
The 20th century brought incredible progress for slots
Despite the ban on slot machines in 1902, the Liberty Bell machine was manufactured. However, cash prizes were replaced with sweets or chewing gum.
In 1907, Herbert Mills, a Chicago-based producer, created a new slot machine named Operator Bell. A year later, this machine could be found in bars, shops, or bowling alleys. By this time, the "BAR" symbol, inspired by the Bell-Fruit Company, was added to slot machines. Thus, fruits such as lemons or plums are symbols on the machine.
The introduction of electromechanical machines and video slots
In 1964, Bally released the first electromechanical slot machine, "Money Honey." Even though the game started by pulling the lever, the machine's reels were operated electrically. There were no "deposit" limits so that the payout could get up to 500 coins. This was the start of slot machines' popularity.
In 1976, Fortune Coin, a company from Las Vegas, released the first video slot in the Las Vegas Hilton Hotel. After the game received the approval of the Nevada State Gaming Commission, Fortune Coin was sold to IGT.
The next triumphant move happened in 1996, a video slot featuring a second screen bonus round, "Reel 'Em," produced by WMS Industries Inc. The game was a success as it allowed players to win additional payouts.
The 21st century maintains slots' demand
At the end of the 20th century, slot machines were responsible for more than 70% of casinos' revenue. So, there's no surprise that when we think of casinos nowadays, we can't imagine a casino that does not include such games. However, times have changed dramatically over a few decades, as the online gambling industry is on a roll.
Slot Games in the Modern Day Online Age
The success of online casinos came along after the boom of the internet. Technology has evolved in a way we couldn't even possibly foresee. At first, if you wanted to access an online casino and play games, the choices were numbered as only the classic casino-like games were available – Roulette, Blackjack, or Poker.
The style of the games was very similar to land-based ones, but as the technology continued to innovate the world, the online gambling market significantly adapted with more engaging and profitable games.
Moreover, you can also find slots at online casinos, which provide free offers that don't need a prior deposit, especially for new players, unlike land-based casinos.
About today's game selection
Today, online casinos offer a great selection of games from traditional casino games such as
Baccarat, Blackjack, Poker, and others while also bringing in the mix of new unconventional games. Slot machines have also changed as new slot games have more than five reels and more layouts.
What does the future for online slots look like?
It's essential to understand that slot machines will have a continuous evolution, and technology will definitely keep awing us. However, there are some predictions we can assume – virtual reality. Considering the impact of VR games and the great response they received, we know that the online gambling industry will move forward and pursue this innovative trend.
Slot machines are the main symbol of casinos
Whether we're referring to land-based or online casinos, slot machines have had the most significant impact on both physical and online casinos. There's nothing more classic than a slot machine when visiting a casino. It remains to be seen what the future has in store for these games, but what we know is that the popularity of slot machines will remain intact.