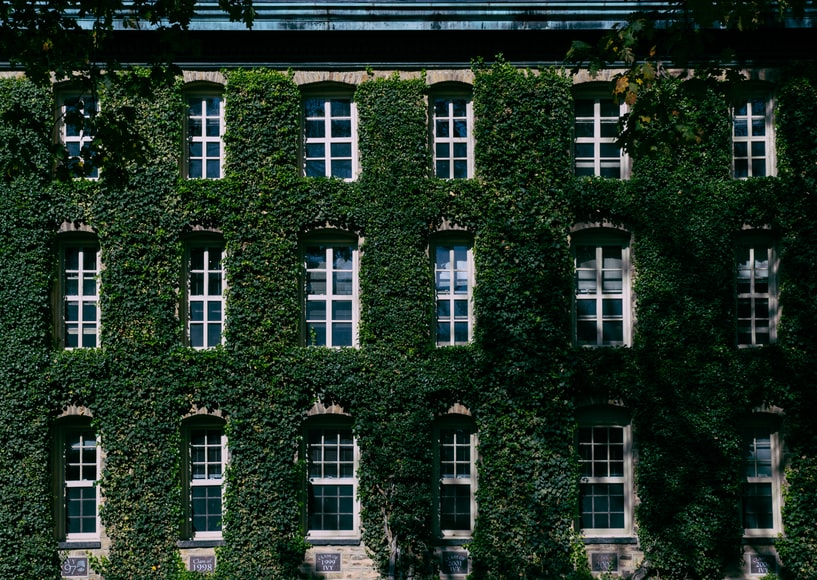 You've probably heard of the Ivy League, or maybe even dreamed of attending one of its universities. In this article, we'll tell you about the history of the Ivy League, its special features, and what lies behind its prestige.
What is the Ivy League?
The Ivy League is a historical association of eight of the oldest universities in the northeastern United States. It includes Harvard, Yale, Princeton, Columbia, Brown, Dartmouth, the University of Pennsylvania, and Cornell. All Ivy League universities are considered incredibly prestigious and elite, both in the U.S. and around the world, and boast a huge number of graduates who went on to become Nobel laureates. At these schools you can't just ask to write my essay, you will have to show your knowledge to become a real expert in the future.
Where did the name come from?
Although the schools themselves predate the American Revolution, the term "Ivy League" comes later than you might think. The most popular origin story is that the term was coined in the early 1930s by a New York Herald-Tribune sports columnist who complained about coverage of a soccer game between Columbia and Upenn. He somewhat disparagingly referred to Columbia and Upenn as the old "ivy-covered" schools and was the first to use the term "Ivy League.
The name was not official until 1945 when the presidents of the eight schools came together to make an agreement "to confirm their intention to continue the intercollegiate tournament in such a way as to preserve the values of the game while still following the basic purposes of each university's academic life." In essence, they made it their mission to work together to balance college athletics and academics.
Two intercollegiate committees were formed: one that enforced Ivy League athletic eligibility rules (mostly made up of college deans) and one that set general athletic policy (made up of athletic directors). Beginning in the mid-1950s, these schools began to organize competitions with each other in various sports. Later, the Ivy League added admissions and financial aid committees as the organization began to focus more on academic issues.
Although the creation of the Ivy League was based on athletics, these schools are now known for their academic prestige and renowned alumni. Ivy League colleges receive large endowments that are the result of years of contributions from wealthy alumni. Ivy League schools are often seen as symbols of elitism because they attract students who come from wealthy heirs, but they also offer excellent financial aid packages to all students for outstanding athletic and academic achievement.
Is it hard to get into an Ivy League university?
Ivy League universities are known for their highly competitive environment and careful selection
of applicants. You will have to work hard to get into one of these schools. One of the important things is a motivation letter, which you can order from essay papers for sale, or you can try to write it yourself.
According to 2021 statistics, acceptance rates for Ivy League universities were less than 10 percent of total applications. The average price of an Ivy League education is $50,000 over four years. Even now, Harvard, for example, enrolls only 3% of students from low-income families.
Nevertheless, the Ivy League justifies these daunting numbers with its excellent quality of education and impeccable reputation. These universities have produced hundreds, if not thousands, of the most talented and successful people in history. So if you set your sights on making it into the Ivy League, the bottom line is that it's all in your hands.
Interesting facts about the Ivy League
1. Cornell is the only Ivy League university whose motto is not in Latin. I would find an institution where any person can find instruction in any study – the words of university founder Ezra Cornell.
2. Harvard has an entire separate archive devoted to hip-hop. The university researches musical trends and the history of hip-hop.
3. Yale University's archives contain a fifteenth-century manuscript, the text of which has not yet been deciphered.
4. Of the 44 presidents in U.S. history, 15 have graduated from Ivy League universities. This list includes Barack Obama, John F. Kennedy, and George W. Bush.
5. One year of study at an Ivy League university can be compared to the cost of buying a car.
Final words
Many of us were taught from a young age that going to an Ivy League university was the best way to prove once and for all that you are smart. It is so hard not to be influenced by this social norm, especially when your parents, teachers, and even peers are pushing you to go to one of these schools.
Remember, getting into an Ivy League university is not something you have to do just because you can. If you genuinely love one of these schools, then act on it, but if another college better fits your needs, you shouldn't feel pressured.