Can you go on and on talking about the underlying causes and major players of World War I? Or, maybe, you can't help spending your evenings reading history books or watching documentaries?
If you fit that bill, there's no denying it: this is your passion. But it doesn't have to remain just that – there are plenty of universities where you can get a degree in history! And if you decide to go for it, you can tie your future career – and your whole life – to your favorite field of knowledge.
But the abundance of options is both a blessing and a curse. Which courses and establishments deserve your attention – and which ones don't?
Worry not: here's the list of the top seven British universities with first-class history courses that any research paper writer at Essaypro can get behind. Yes, these are the cream of the crop, but don't underestimate yourself!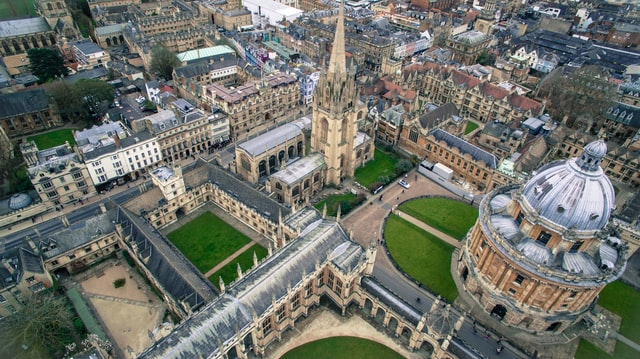 7. University College London (London, England)
Let's kick this list off with the second-largest university in the UK if you look at the total enrollment figures. It might not be the oldest or the most famous one on this list, but it deserves your attention. A large part of its student body comes from abroad (53%), making it a diverse environment worth experiencing.
If you want to call UCL your alma mater, you can choose among its 17 courses, including:
History, politics and economics;
History and politics of the Americas;
European social and political studies.
All of the programs on the table are Honors degrees, meaning you'll have to work extra hard to finish your studies with good grades.
6. London School of Economics & Political Science (London, England)
Studying at this university is a dream for thousands of young people in the UK, the United States, and other countries around the world. It's located in the heart of London, and you can find 55 past or present heads of government and 18 Nobel prize winners among its alumni and faculty.
London School of Economics and Political Science stays true to its name when it comes to its eight courses. There's just one BA (Hons) of history; the rest are Bachelor of Science Honors that combine studying this field with:
And if living in the capital of Great Britain weren't enough for you, you can also benefit from an optional year abroad, no matter which program you opt for.
5. Durham University (Durham, England)
The third-oldest university in the United Kingdom, Durham has earned its reputation as the powerhouse of research and the alma mater of hundreds of world-famous experts. That's why getting accepted to Durham isn't easy at all: you'll need an Oxford-average score to succeed.
Durham has five courses to offer their potential students like you:
English literature and history;
Modern languages and history;
Ancient, medieval and modern history.
As an additional perk, most courses come with an optional year abroad. What's more, during most of them, you can choose to have a sandwich year (during which you can work and study at the same time) and/or a foundation year (it helps you prepare for starting your course).
4. University of Cambridge (Cambridge, England)
Cambridge is one of those universities that need no introduction: you've already heard of it, one way or another. It's synonymous with prestige and rich background (it's the second-oldest university in the English-speaking world).
If your essay is top-notch and you're lucky enough to be accepted, your studies will consist of two formats: lectures and supervisions. The latter ones are a trademark of this establishment, and they account for most of the student's academic load. During them, you'll be working in
small groups (one to four students).
But does it have to offer when it comes to degrees that might interest you? Here are its four carefully-curated programs:
History and modern languages;
3. University of Suffolk (Suffolk, England)
This fine establishment scored a 96.3% student satisfaction rate in 2021, according to a survey by the National Student Survey. This university managed to achieve this high rate thanks to small student groups, professors' feedback, and well-designed, thought-provoking course content.
As for the range of courses that may interest you, it's hardly the widest on the list – there are just three of them on the table:
Of course, that's not to say these courses aren't worth your consideration. Besides the students' feedback, there are two major perks to Suffolk: it's relatively inexpensive, and it has a lower average entry score than its counterparts on this list.
2. University of St Andrews (St Andrews, Scotland)
Next up, it's the university you might not have heard of if you live outside of the United Kingdom. But when it comes to the sheer number of courses St Andrews offers its potential students, few others can rival it: there's a total of 126 MA (Hons) programs to pick from!
If you go on to become a student of St Andrews, you can decide to specialize in studying the history of:
Medieval ages;
Modern times;
Ancient civilizations;
Arts;
Scotland.
What's more, you can pair up these specializations with studying one or two languages, mathematics, social anthropology, management, or other disciplines. And, some courses come with either an optional or obligatory year abroad!
1. University of Oxford (Oxford, England)
This world-renowned establishment regularly defeats even the best of the best New York colleges and universities as number one in the world rankings, and for a good reason. It employs over 150 academic historians, and its courses are designed to turn students into independent thinkers.
When it comes to programs that you'd want to apply for, this university has a total of 21 of them for you to choose from! Here are just some of the Bachelor of Arts Honors programs that are on the table:
Religion and oriental studies;
History and one out of 12 modern languages (Russian, Greek, etc.).
What's more, more than half of Oxford's courses – 12 out of 21 – come with a compulsory year abroad. You may spend a year in a foreign country studying at a partner establishment, undertaking an internship, or serving as a paid language assistant at a local school.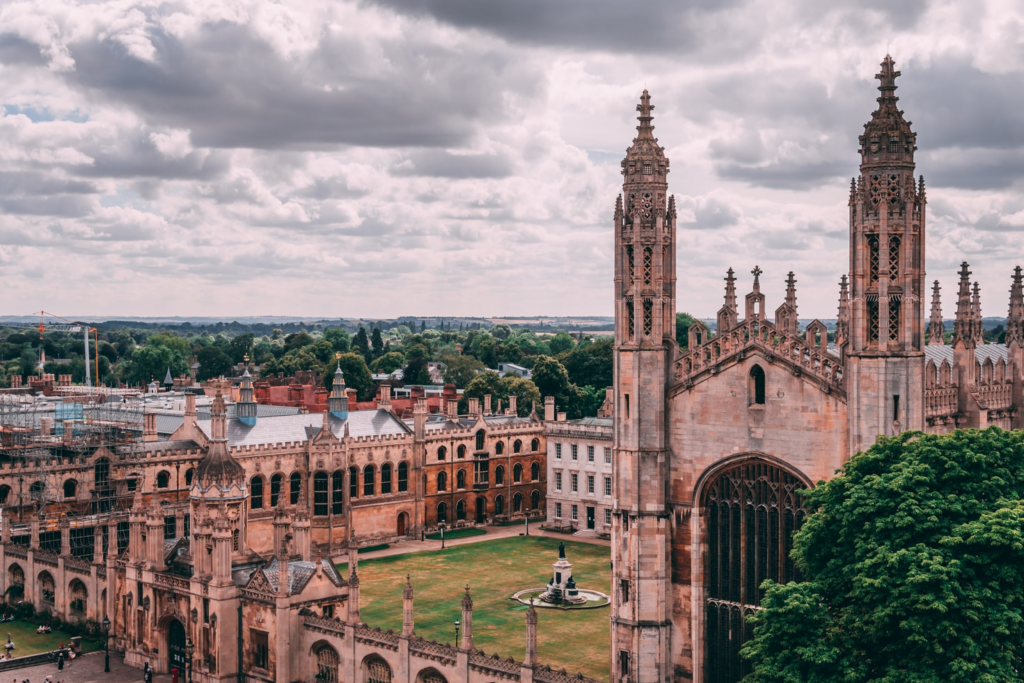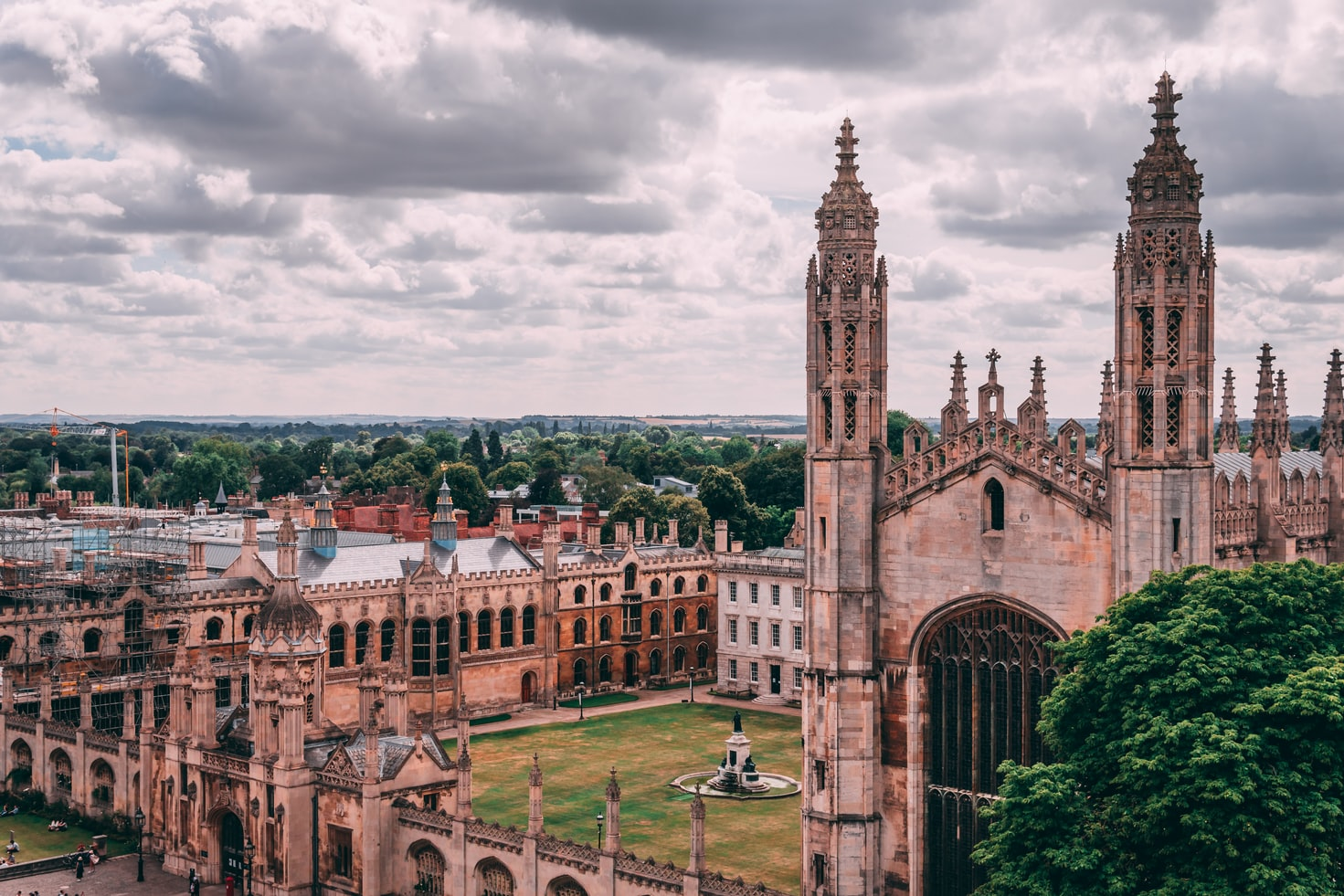 In Conclusion: How to Choose the Right University
The United Kingdom is home to over 90 universities, most of which have at least one history course to offer you. So, how do you narrow down your list to just 5 or 10 universities to submit your application to? And how do you choose just one when the results are in?
Here are five things you should take into account to make your decision as well-weighed as humanly possible:
Curriculum. Take a look through the classes that comprise the program. Do they stir interest in you?
Course fees and cost of living. Can you afford to study at this particular university? Remember to take into account day-to-day costs, too: accommodation, food, public transport costs, etc.
Student life extras. Are there enough extracurriculars, sports, and societies to choose from? Is there a career center? What about the libraries and gyms?
Your acceptance chances. Check your scores against the average entry one. How likely are you to get accepted?
Current student's and alumni's feedback. Take to social media and find out what real people have to say about this or that establishment.