By Tim Lambert
Mary Shelley was a famous woman writer of the early 19th century. She is famous for her novel Frankenstein. Mary Shelley was born on 30 August 1797 in Somerstown in London. Her father was William Godwin and her mother was the famous writer Mary Wollstonecraft. Unfortunately, her mother died 11 days after Mary was born. Mary spent some time at a dame school.
However, Mary was mainly educated at home. She was a highly intelligent woman and she studied history, literature, and the Bible. Mary learned Latin, French and Italian, and Greek.
In 1812 Mary met Percy Bysshe Shelley for the first time. In 1814 she began a relationship with him. Mary Shelley had a daughter in February 1815 but the child died after a few days. However, in January 1816 Mary gave birth to a son named William. In May 1816 Mary, Percy, and their son traveled to Lake Geneva. While there Mary was inspired to write the novel Frankenstein. It was published in 1818. Mary married Percy on 30 December 1816 in London.
On 2 September 1817 Mary gave birth to another daughter. This one was called Clara. Unfortunately, Clara Shelley died on 24 September 1818. Mary's son William died on 7 June 1819. However on 12 November while in Florence Mary gave birth to another son, Percy Florence Shelley. He was the couple's only surviving child. Tragedy struck again on 8 July 1822 Percy Shelley drowned.
After his death, Mary Shelley returned to England and she continued writing. In 1826 she published another novel. This one was called The Last Man. It is set in the 21st century when a plague decimates the population. Mary then wrote a historical novel called The Fortunes of Perkin Warbeck. It was about the pretender to the throne who lived at the time of Henry VII. It was published in 1830.
Mary Shelley wrote two more novels, Lodore published in 1835, and Falkner published in 1837. Mary then wrote her last work, which was entitled Rambles in Germany and Italy.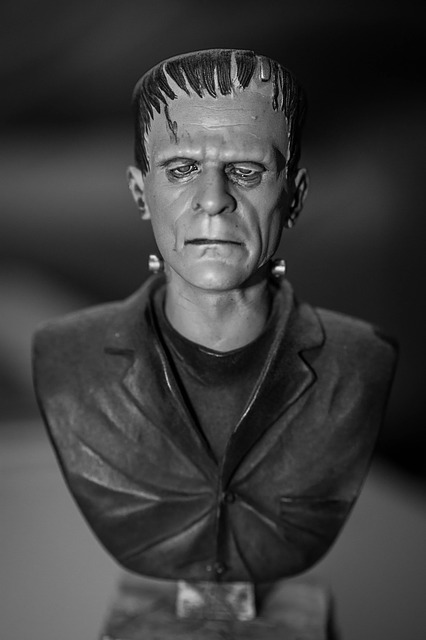 Mary Shelley died on 1 February 1851. She was only 53. Mary was buried in Bournemouth.