By Tim Lambert
Early Birkenhead
Birkenhead was once the headland with birch trees. It is not known exactly when the first settlement was founded at Birkenhead but in the mid-12th century, a Benedictine Priory was built there. At some point, a little hamlet grew up nearby and in 1277 King Edward I stayed at Birkenhead.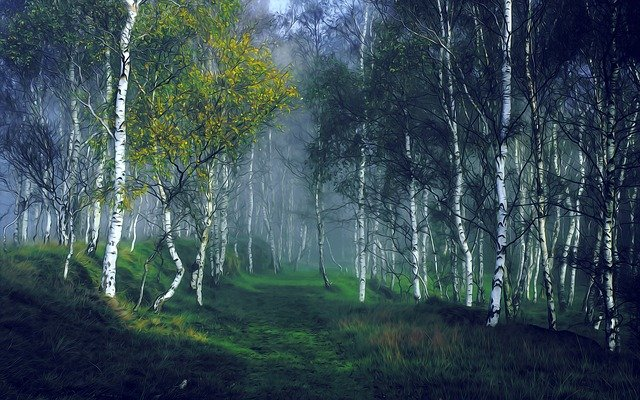 However, in 1536 Henry VIII closed the priory. For centuries afterward, Birkenhead was a tiny hamlet and in 1801 it still only had 110 inhabitants. However, St Mary's Church was built in 1821.
However, in 1824 a man named William Laird created a new town at Birkenhead. He built a shipyard and plans were drawn up for a new town. It grew rapidly and in 1833 a body of men called Improvement Commissioners was appointed with powers to pave and clean the streets of Birkenhead. Then in 1840 Birkenhead was connected to Chester by railway. Also in 1840 Birkenhead gained gaslight and in 1842 waterworks were built. In 1845 a Market Hall was built.
Birkenhead Docks opened in 1847 and in the same year Birkenhead Park opened. A post office was built in 1856 and from 1860 horse-drawn trams ran in the streets of Birkenhead. By 1861 the population of Birkenhead was 35,000 and the town was flourishing.
In 1877 Birkenhead was incorporated (given a corporation and mayor) and a Town Hall was built in 1887. Meanwhile, the Mersey Railway Tunnel was opened in 1886. In 1896 electricity was generated in Birkenhead for the first time.
Modern Birkenhead
By 1901 Birkenhead was a bustling town. In that year electric ones replaced the horse-drawn trams. Buses, in turn, replaced them and the last trams ran in 1937. Meanwhile, the Mersey Tunnel opened in 1934. The same year a new Central Library opened in Birkenhead. However, the 1930s were years of mass unemployment and hardship in Birkenhead.
Full employment returned with the Second World War although Birkenhead was bombed in 1940-1941. However, after the war, Birkenhead boomed and new council estates were built. For a time shipbuilding in Birkenhead prospered. However, in the 1970s and 1980s, it declined rapidly but it is now hoped there might be a Renaissance of shipbuilding.
However, there were some improvements in Birkenhead. A Technical College opened in 1955. Arrowe Park Hospital opened in 1982. The Pyramids Shopping Centre opened in 1989. In the 1990s the docks and the historic center of Birkenhead were renovated.
Wirral Transport Museum was founded in 1995.
In 2022 the population of Birkenhead was 109,000.