By Tim Lambert
17th Century Boston
Boston was founded in 1630 by English Puritans fleeing religious persecution. On 29 March 1630, a fleet of 11 ships carrying 700 people sailed from England to Massachusetts. They were led by John Winthrop (1588-1649).
At first, the people settled at Charlestown, which had been founded the year before. However fresh water was short so most of the new settlers moved across the river to a peninsula called Trimountaine. In 1630 the new settlement was named Boston after Boston in England from which many of the settlers came.
The Puritans hoped to create a 'city on a hill' i.e. a shining example of a Godly society for the entire world to see. Instead, they created a society just as intolerant as the one they had left. The Puritans went to America fleeing religious persecution but they, in turn, persecuted the Quakers who they called a 'cursed sect'. A Baptist named Obadiah Holmes was publicly whipped in Boston in July 1651. In October 1659 two Quakers named William Robinson and Marmaduke Stevenson were hanged in Boston. Another Quaker named Mary Dyer was hanged on Boston Common on 1 June 1660.
Nevertheless, the new settlement flourished. In 1631 the first sailing ship built in America was launched from Boston and soon the shipbuilding industry thrived. There was also a flourishing whaling industry and a fishing industry.
In 1635 Boston Latin School, the first American public school opened. A College was founded in Boston in 1636. In 1639 it was named Harvard after a benefactor.
King's Chapel Burying Ground is the oldest in Boston. It dates from 1630. Copp's Hill Burying Ground dates from 1659. Copp's Hill is named after William Copp who owned much of the land in the area and sold it for a burial ground. The Old Granary Burying Ground dates from 1660. It takes its name from a granary that once stood nearby. Central Burying Ground dates from 1756.
In 1676 the first coffeehouse opened in Boston. In it, merchants and professional men could meet and chat over a cup of coffee.
By then Boston was a flourishing town with a population of about 4,000. It would seem tiny to us but towns were very small in those days.
The rise in population happened despite outbreaks of smallpox. This dread disease killed many people each time it struck. Even if you survived you could be left blind or disfigured by pockmarks. There were epidemics of smallpox in Boston in 1640, 1660, 1677-1680 and in 1690.
In 1684 the Massachusetts Bay Colony charter was revoked bringing to an end Puritan rule and independence from the crown.
In 1690 the first American newspaper was published in Boston.
18th Century Boston
Boston continued to grow. That was despite an outbreak of smallpox in 1702 and in 1721. By 1730 Boston had a population of over 13,000
Furthermore, Bostonian industries thrived. Long Wharf was built in 1710. Boston Light was built in 1717.
Meanwhile, Benjamin Franklin was born in Boston in 1706.
However, although Boston's industries flourished the first poorhouse in Boston opened in 1735. n Meanwhile The Old State House was built in 1713 and Old North Church was built in 1723. (Its official name is Christ Episcopal Church). The Old South Meeting House was built in 1729. Faneuil Hall was built in 1742. It was expanded in 1806 and 1898.
In the late 18th-century tension grew between the British and the colonists. In 1768 British soldiers were stationed in Boston. On 5 March 1770 came the Boston Massacre. There are different versions of exactly what happened. However, in the evening a group of soldiers was stationed by the Custom House in Boston. Local people began to taunt them and throw snowballs. According to witnesses somebody threw a wooden stick at a soldier named Hugh Montgomery and knocked him over. Montgomery then fired at the crowd. According to some witnesses, somebody shouted 'fire!'. The other soldiers then fired. In all 5 colonists were killed and 6 were wounded. Afterward, 8 soldiers were put on trial. Six were acquitted but 2 were found guilty of manslaughter and were branded on their thumbs with red hot irons.
Then in 1773, the British East India Company sent tea to the American colonies to sell. Three ships were sent to Boston with 298 chests of tea. However, Boston was a center of resistance to the British. On 16 December 1773 men dressed as Native Americans boarded the ships and threw the tea into the sea.
After the Battle of Lexington Americans encircled the British troops in Boston. On 17 June 1775, the British tried to lift the siege. They sent troops over the River Charles and attacked the Americans at Breed's Hill. Two attacks were beaten off but after the third, the Americans retreated. However the British withdrew from Boston in 1776.
At the end of the 18th century, Boston continued to thrive and grow. Harrison Gray Otis House was built in 1796. It was designed by the famous architect Charles Bulfinch (1763-1844). He also designed the Massachusetts State House, which was built in 1798. (Although later many additions were made). Bulfinch also designed St Stephens Church which was built in 1804.
19th Century Boston
In the 19th century, Boston continued to grow. By 1820 the population of Boston was about 43,000. As Boston grew large amounts of land were gained by landfilling.
A number of famous buildings were built in Boston in the 19th century. The African Meeting House was dedicated in 1806. Park Street Church was dedicated in 1810. St Paul's Cathedral was dedicated in 1820. Boston Custom House was built in 1847. Its tower was added in 1915. Trinity Church was built in 1877. It was designed by Henry Hobson Richardson.
During the 19th century amenities in Boston improved. Boston Athenaeum was founded in 1807. In 1822 Boston officially became a city. Quincy Market is named after Josiah Quincy who was mayor when it was built in 1826.
The Boston Public Library, the oldest free library in the USA, was founded in 1852. Massachusetts Institute of Technology was founded in 1861 and Boston College opened in 1863. First Baptist Church was built in 1872. The Museum of Fine Arts opened in 1876 but it moved to its present site in 1909.
Boston Symphony Orchestra was founded in 1881 and the first American subway the 'T' opened in 1897.
However, On 9 November 1872, a fire began in a dry goods store in Boston and it soon spread. The Great Fire of Boston destroyed 776 buildings and did millions of dollars worth of damage. The fire also killed 33 people.
From 1846 large numbers of Irish immigrants arrived in Boston fleeing a potato famine in their homeland. The first Irish mayor of Boston, Hugh O'Brien was elected in 1884. In the late 19th century Chinese immigrants came to Boston. Also, large numbers of Eastern European Jews migrated to Boston fleeing persecution.
20th Century Boston
In the early 20th century Boston continued to develop. Colonial Theater opened in 1900. Shubert Theater opened in 1910. Fenway Park opened in 1912. The Metropolitan Theater opened in 1925. In 1983 it became the Wang Center for the Performing Arts.
In 1940 a statue of Paul Revere was unveiled in Boston.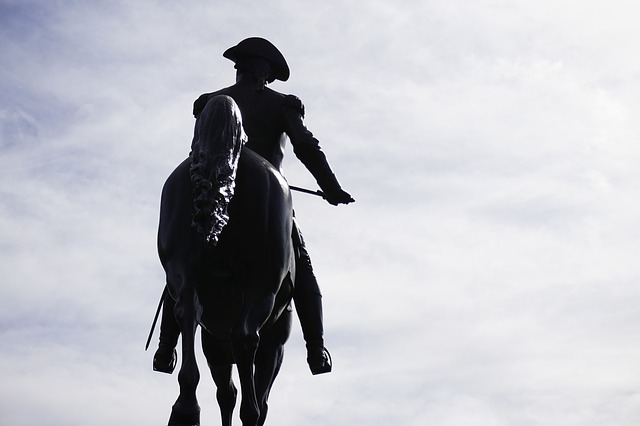 A number of famous buildings were erected in Boston in the late 20th century. Prudential Tower was built in 1964. John Hancock Tower was built in 1976 and the Federal Reserve Bank Building was built in 1977. Massachusetts State Transportation Building was erected in 1983. Massachusetts General Hospital was built in 1992.
In the mid 20th century Boston's economy declined. At the same time, many people migrated away from the city center. However, in the late 20th century, it revived thanks to finance, hi-tech industries, and tourism.
New England Aquarium was built in 1969. The John F. Kennedy Library and Museum opened in 1993. Paul Revere House where the famous man lived from 1770 to 1800 is also open to the public. So is the USS Constitution, which was launched in Boston in 1797. (It gained the nickname 'old ironsides' because it resisted British cannon fire during the war of 1812).
Meanwhile Prudential Center opened in 1993. South Bay Center opened in 1994.
21st Century Boston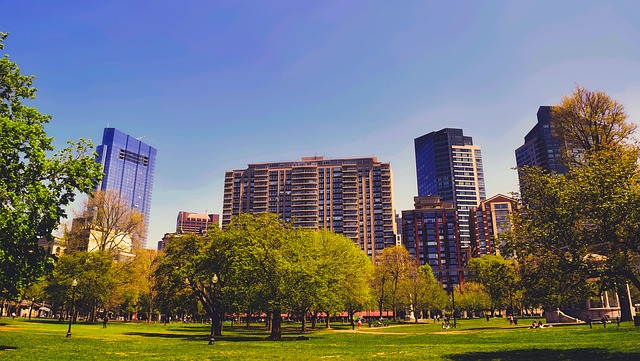 In the 21st century, Boston continues to thrive. Millennium Place Building was built in 2001. In 2020 the population of Boston was 698,000.