By Tim Lambert
Bridgwater in the Middle Ages
Bridgwater began as a Saxon village in Somerset. At the time of the Domesday Book (1086), Bridgwater probably had a population of about 160, which made it a fairly large village. At that time Bridgwater had a watermill where grain was ground into flour to make bread for the villagers.
William the Conqueror gave the village and the nearby bridge to one of his followers, Walter of Douai. It became known as the Bridge of Walter and in time Bridgewater. So the bridge gave the town its name.
In 1200 King John granted Bridgwater a charter. (A document giving the inhabitants certain rights including the right to hold a market). Once the market was up and running craftsmen and merchants came to live In Bridgwater and it grew into a town.
As well as a weekly market from 1249 Bridgwater had a fair. In the Middle Ages fairs were like markets but they were held only once a year for a period of several days. The Bridgwater fair attracted buyers and sellers from all over Somerset.
Medieval Bridgwater was also an important inland port but until 1402 it was officially part of the port of Bristol. Wine from France was imported into Bridgwater. Other imports included cloth, grain, beans, peas, and hides.
In Bridgwater, in the Middle Ages, the main industry was making cloth. Wool was woven then fulled. That means it was cleaned and thickened by pounding it in a mixture of water and clay. The cloth was then dyed. In Bridgwater, there were also many drapers and tailors.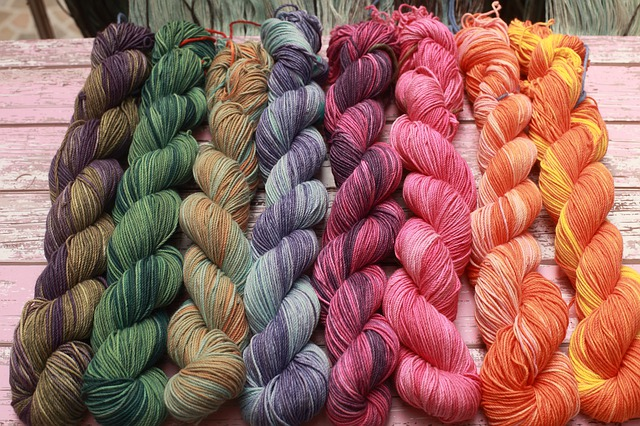 Early in the 13th century a castle was built overlooking Bridgwater. In the middle of the town was the corn market whose name later changed to Cornhill. Penel Orlieu was originally 2 streets, Pynel Street and Orlove Street (both of which were named after people).
Medieval Bridgwater was protected by a ditch and an earth rampart with a wooden stockade. (It was too small for stone walls). But there were 4 stone gates where tolls were charged on goods entering the town. Northgate stood where the street of that name meets angel Crescent. East Gate stood across the river where Broadway meets Eastover. It is called Eastover because it was on the east of Bridgwater across the river. South Gate stood South of St Mary Street.
In the Middle Ages, the only hospitals were run by the church. In 1213 a hospital was founded by the East Gate in Bridgwater. The monks would care for the poor and the sick as best they could.
By 1246 there were Franciscan friars in Bridgwater. They were called Grey friars because of the colour of their habits. Friars were like monks but instead of withdrawing from the world, they went out to preach.
In the 14th century, Bridgwater probably had a population of about 1,600, which made it a fair-sized town. In 1468 Bridgwater was incorporated, that is, it was given a mayor and corporation to govern it.
Bridgwater 1500-1800
In the 16th century, Bridgwater was still a busy port. Fish were brought there and millstones were brought by water from the Forest of Dean. Meanwhile, the cloth trade in Bridgwater declined in the 16th century but a shipbuilding industry grew up.
In 1539 the hospital was closed by Henry VIII. The friary was also closed. In the 16th century, Bridgwater castle fell into disrepair. By the late 17th century it was in ruins.
In 1642 came civil war between the king and parliament. The people of Bridgwater strongly supported parliament. Nevertheless, the town was captured by royalist troops in 1643. Bridgwater remained in the royalist's hands until 1645 when parliamentary soldiers captured it and took many prisoners.
Then in 1685 the Duke of Monmouth rebelled against the king and announced that he was the real king. The people of Bridgwater agreed and declared him king. Unfortunately, his rebellion was crushed and many people were executed. In Bridgwater, 9 people were hung, drawn, and quartered for treason.
Meanwhile, in the 17th century, a new industry began in Bridgwater – brick making. It soon became an important local industry and remained so until the 20th century.
In 1694 Bridgwater gained a piped water supply but it was privately owned and you had to pay to be connected. Most people could not afford it.
The site of Bridgwater castle was purchased by the Duke of Chandos in 1721 and he built Chandos and Castle Streets there in the next few years. In 1779 a body of men was formed with responsibility for paving, cleaning, and lighting the streets. They also appointed night watchmen to patrol the streets of Bridgwater at night.
In 1798 an iron bridge was built over the river and in 1791 a Market Hall was built in Bridgwater, where goods could be bought and sold undercover. A dome and pillars were added in 1827. In 1875 it was made a corn exchange where grain could be bought and sold. In the 18th century, an attempt was made to establish a glass industry in Bridgwater but it failed.
Modern Bridgwater
In 1801, at the time of the first census, Bridgwater had a population of over 6,600. By the standards of the time, it was a fair-sized town. By 1841 its population was over 10,000. The first theatre in Bridgwater opened in 1813. That same year an infirmary opened. It grew into a general hospital by the late 19th century.
In 1827 Bridgwater gained gas street lighting. Also in 1827, the Bridgwater and Taunton canal was built. In 1835 Bridgwater gained its first real police force.
The railway from Bristol reached Bridgwater in 1841. This was disastrous for the canal. However, the Great Western Railway bought the canal in 1866 and some commercial traffic continued on it until 1907.
The last of the stone gates in Bridgwater was removed in 1822 as it interfered with traffic. King Square was laid out in 1807. Angel Crescent was built in 1816. A new town hall was built in 1823. Albert Street and Victoria Street were both built in the early 1840s. An Art College was founded in 1860.
In the 18th century, there was a piped water supply in Bridgwater but you had to pay to be connected. A public supply was provided from 1879. In the late 19th century drains and sewers were built in Bridgwater. A new town bridge was built in 1883.
In 1901 the population of Bridgwater was almost 15,000. A public library was built in 1906. The Blake Museum opened in 1926 in the house in which Admiral Blake 1599-1557 was born.
Many new buildings were erected in Bridgwater in the late 20th century. An arts centre was built in Castle Street in 1946. In 1959 a new swimming pool was built.
A new fire station was built in 1964. The Somerset River Authority building was erected in 1965. The same year a modern Congregational Church was built in West Street.
A new police station was built in Bridgwater in 1966 and Angel Place shopping centre was built in 1986.
The first council houses were built on the Newtown estate in the mid-1920s but most of them were built in the 1930s. Another council house estate was built at Sydenham in the 1950s. It was followed by another, at Hamp in the 1960s.
In 1974 the mayor and corporation were dissolved and Bridgwater came under a district council. Then in 1973, the M5 was built past the Bridgwater.
However, in the 20th century, the port of Bridgwater went into decline. The docks closed in 1971. Warehouses were converted to flats. Shipbuilding in Bridgwater came to an end in the early 20th century. However, from the 1930s there was a preserves industry in Bridgwater and British Cellophane moved there.
Somerset Brick and Tile Making Museum opened in 1990.
In 2022 the population of Bridgwater was 41,000
Timeline of Bridgwater
1086 Bridgwater has a population of about 160
1200 King John gives Bridgwater a charter (a document giving the townspeople certain rights)
c. 1246 Greyfriars arrive in Bridgwater
1249 Bridgwater is allowed an annual fair. The main industry in Bridgwater is making wool but the town is also an important port.
1400 Bridgwater has a population of about 1,600
1468 Bridgwater is given a corporation and a mayor
1643 During the Civil War Bridgwater is captured by Royalists but Parliamentary soldiers recaptured it in 1645.
1685 The Duke of Monmouth leads a rebellion that fails. Afterward, 9 people are hung, drawn, and quartered in Bridgwater.
1694 Bridgwater gains a piped water supply
1779 A group of men is formed in Bridgwater with powers to light, pave and clean the streets
1801 Bridgwater has a population of 6,600
1813 A theatre opens in Bridgwater
1816 Angel Crescent is built
1827 Bridgwater gains gas street lighting. The Bridgwater and Taunton Canal is built.
1841 The railway reaches Bridgwater
1860 An Art College opens
1883 A new town bridge is built
1901 The population of Bridgwater is almost 15,000
1906 A public library opens in Bridgwater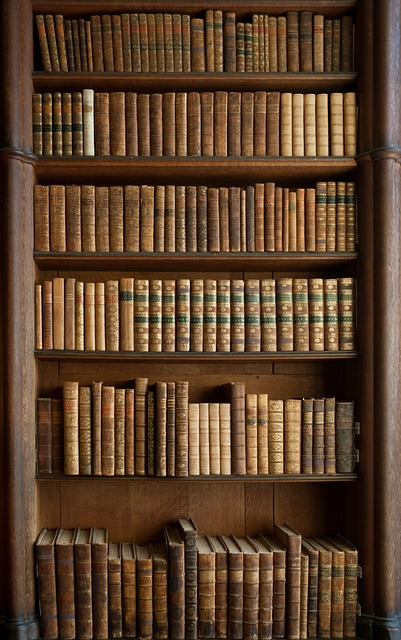 1926 The Admiral Blake Museum opens
1946 An arts centre is built
1964 A new fire station is built
1966 A new police station is built
1971 Bridgwater Docks close
1973 The M5 is built past Bridgwater
1986 Angel Place Shopping Centre opens