By Tim Lambert
Early Botley
Botley is a thriving village in Hampshire. Centuries ago the Romans built a road from Chichester to a town near Southampton. The road passed the site of modern Botley and a settlement grew up there. However, the present settlement at Botley began as a Saxon village. Its name means Botta's leah. Botta was a man and leah meant a clearing in a forest. (At that time the forest of Bere stretched from the eastern border of Hampshire to Wiltshire).
At the time of the Domesday Book in 1086 Botley was a small village. It probably had a population of less than 100. To us, it would seem tiny but villages were very small in those days. In Botley, there were 4 villeins and 4 bordars (both were types of serf halfway between slaves and freemen). There were also 4 slaves in Botley. (Although slavery soon died out in England). There were also 2 mills. (Today Botley still has a mill and parts of it date from the 18th century).
However in the 13th century Botley was granted the right to hold a weekly market. (In those days there were very few shops and if you wished to buy or sell anything you had to go to a market). Botley market was, apparently, still going at the beginning of the 17th century but it had died out by the 18th century.
In 1665 a tax was levied on hearths. You had to pay for each hearth you had in your house. Botley had a population of about 350 yet half the people were exempt from paying the tax because of poverty. In Botley, one person had 6 hearths and three people had 5 of them. However many people had only 1 or 2 heaths. Many people at that time lived in simple huts with 1 or 2 rooms.
In the 18th century Botley was a small inland port (the River Hamble was navigable). Until the 20th-century barges carried coal, grain, and timber along the river. In the 18th century, Botley was an important stop on stagecoach routes and there were 14 pubs in the village!
However in 1800 a soldier from Botley murdered a man named Thomas Webb from Swanmore. The murderer, Private John Diggon was caught and hanged. Later his body was hung from a gibbet on Curdridge Common. Today there is a memorial stone to the murder by a drinking fountain in Botley.
Modern Botley
At the time of the first census in 1801 Botley had a population of 614. To us, it would seem tiny but by the standards of the time, it was quite a large village. However, Botley grew little during the 19th century. In 1901 it still had a population of only 856. In the early 19th century the writer William Cobbett lived in Botley and he called it 'the most delightful village in the world'.
In the 19th century markets were revived in Botley. In 1829 a corn market began and in 1830 a cattle market followed. Botley Market Hall was built in 1848.
All Saints Church in Botley was built in 1836 and in 1841 a railway opened from Eastleigh to Gosport via Fareham and Botley.
In 1885 riots took place in Botley during an election. An unruly crowd from Hedge End and Bursledon entered the village and smashed windows and assaulted people.
In the late 19th century and the early 20th century large numbers of strawberries were grown around Botley. They were taken away by train.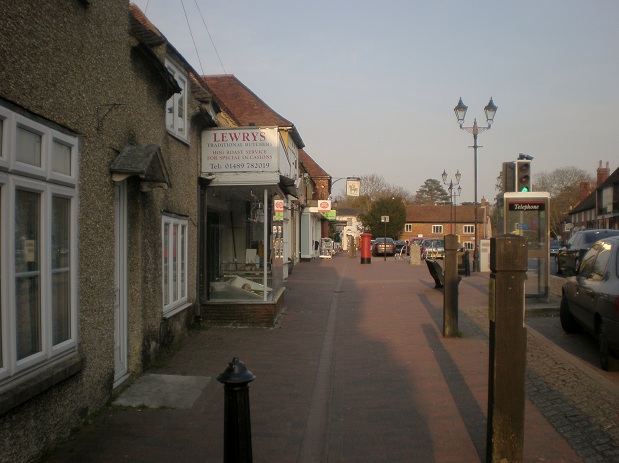 In the 20th century, Botley grew rapidly. By 1971 the population of the village was over 2,000. Today Botley is a flourishing village. The population of Botley is 4,200.