By Tim Lambert
Early Carmarthen
The story of Carmarthen began when the Romans built a fort on the site about 75 AD. A civilian settlement soon grew up by the fort and it became a flourishing town called Moridunum. The town included an amphitheatre where people would have watched spectacles such as gladiators fighting. However, after the Romans left Britain the town was abandoned and fell into ruins.
Carmarthen revived in the Middle Ages. About 1094 the Normans built a castle on the site. The castle was destroyed in 1215 but rebuilt in 1223. That same year walls were built around Carmarthen. It was a flourishing town and port. In the 13th century, Franciscan friars arrived in the town. They were known as Greyfriars because of the colour of their costumes. However, in 1405, Owain Glyndwr captured Carmarthen Castle.
From the 16th century to the 18th century, Carmarthen was the largest town in Wales. The grammar school was founded in 1687. However, like all towns in the 17th century, Carmarthen suffered outbreaks of plague. It struck Carmarthen in 1604 and 1606. Yet each time the town recovered. Guildhall Hall was built in 1777.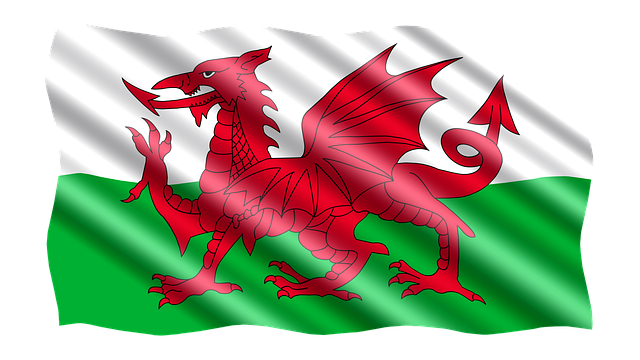 Modern Carmarthen
In the 19th century, Carmarthen grew slowly. It lost its former importance as the Industrial Revolution transformed other Welsh towns. Nevertheless, by the middle of the 19th century, the population of the town was over 11,000. The Carmarthen Journal was founded in 1810. Carmarthen gained gas light in 1821 and the railway reached the town in 1852. However, in the late 19th century the port went into decline.
The modern Carmarthen Bridge opened in 1937. Pont King Morgan footbridge opened in 2006.
Today Carmarthen is a thriving town. St Catherine's Walk Shopping Centre opened in 2010. In 2022 the population of Carmarthen was 14,000.