By Tim Lambert
The first people to live in the Congleton area were Neolithic (New Stone Age) farmers. The stone age farmers built a chambered stone tomb called the Bridestones. There is also evidence that people lived in the area during the Bronze Age, which followed the stone age at about 1,800 BC. However, we don't know if anyone lived there during the Iron Age (after about 650 BC) or during the Roman occupation of Britain.
After the Romans left Britain in the 5th century AD the Saxons invaded England. The Saxons must have founded a little village at Congleton. Its name probably comes from the Saxon word cung hill (round hill) and the word tun meaning farm or village.
However, there is no written record of a village at Congleton until the Domesday Book of 1086 when it was called Cogeltone. At that time it was a hamlet. We don't know how many people lived there but probably less than 50. (At the time of the Domesday Book Cheshire was a poor and thinly populated county). The manor of Congleton belonged to a Norman called Bigot.
However, Congleton must have grown larger and more important. In 1272 it was given a charter (A document allowing the townspeople certain rights including the right to have a mayor and an ale taster who checked the quality of ale).
In 1282 Congleton was given the right to have weekly markets and annual fairs. (In the Middle Ages fairs were like markets but they were held only once a year. People would come from all over Cheshire to buy and sell at the Congleton fair). From then on Congleton was a busy little market town although it only had a population of several hundred.
Congleton was badly damaged by a flood in 1451 but it soon recovered. By the 16th century, Congleton had a grammar school. And by 1600 Congleton probably had a population of over 1,000.
However, like all towns in those days, Congleton suffered from outbreaks of plague. It struck in 1603-04 and again in 1641-42. However, Congleton recovered and through the centuries it remained a busy little market town.
In 1649 John Bradshaw (1602-1659) a former mayor of Congleton presided over the court which tried King Charles I and sentenced him to death.
Meanwhile in the 16th century and 17th century bear-baiting was a popular 'sport'. A bear was chained to a post and dogs were trained to attack it. According to tradition in Congleton when a bear died some money that had been raised to buy a new bible was instead used to buy a new bear. Afterwards, Congleton was sometimes called Beartown.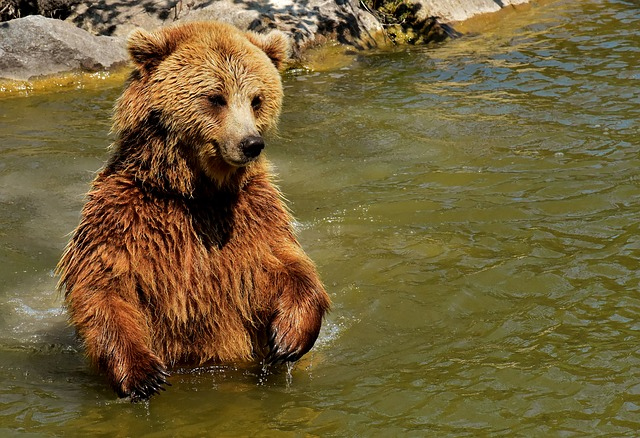 During the 18th century, the little town continued to flourish. St Peter's Church was built in Congleton in 1742. Then in 1752, a silk mill was built in the town. Silk manufacture soon became an important industry in Congleton by John Clayton.
In 1801 at the time of the first census, Congleton had a population of 3,861. By the standards of the time, it was a fair-sized market town. Congleton grew rapidly during the early 19th century but the population then levelled off. In 1901 Congleton had a population of 10,707.
The silk industry continued in Congleton in the early and mid 19th centuries. However, in the late 19th century it went into decline. Today industry in Congleton is mainly light manufacturing.
Meanwhile during the 19th century amenities in Congleton improved. In 1833 Congleton gained gaslight. Then in 1848, the railway reached Congleton. A new Town Hall opened in 1866. Also in 1866, a cottage hospital opened in the town. (It was replaced by War Memorial Hospital in 1924). In 1871 Congleton park opened. A waterworks opened in Congleton in 1881.
Life in Congleton continued to improve in the 20th century. In 1902 a sewerage works opened in Congleton. The first council houses in Congleton were built in the 1920s and in 1936 a swimming pool was built. Meanwhile, the writer Alan Garner was born in Congleton in 1934.
A new library was built in Congleton in 1975. Congleton Leisure Centre was built in 1976. Daneside Theatre opened in 1986. Near Congleton is the Tudor manor house Little Moreton Hall. Also near Congleton is Jodrell Bank observatory.
Meanwhile in 1962 Congleton was twinned with the French town of Trappes.
During the 20th century, the population of Congleton grew rapidly. By 1971 it was over 22,000.
In the 21st century, Congleton continued to flourish. Congleton Building Preservation Trust was founded in 2001 and Congleton Museum opened in 2002. Today Congleton remains a flourishing town. In 2023 the population of Congleton was 27,000.