By Tim Lambert
Saxon Luton
Luton began when the Saxons conquered Bedfordshire in the 6th century. They created a farm or settlement called a tun by the river Lea. (Lea may be a Celtic word meaning bright river). By the 10th century, the little settlement of Lea tun had grown into a town. Luton would seem very small to us with a population of only several hundred.
Many of the people of Medieval Luton lived by farming, at least part-time but there was a market in the town and it acted as a focal point for the surrounding villages. By the time of the Domesday Book (1086) 'Loitone' probably had a population of 750-800. Again it would seem tiny to us but by the standards of the time, Luton was a respectable size. Most villages only had populations of 100 or 150. Later in the Middle Ages, the population of Luton probably rose to around 1,500.
Luton in the Middle Ages
In the Middle Ages Luton had 6 watermills. One mill gave its name to Mill Street. In 1137 the Lord of the Manor built a new church. In 1139 he built a castle. This castle was demolished in 1154 but it gave its name to Castle Street.
In the late 12th century a 'hospital' where poor travelers could stay was built in Farley Hill. There was another hospital in Luton, this one for sick people. It was dedicated to the Virgin Mary and Mary Magdalene.
As well as a market Medieval Luton had a fair. A fair was like a market but it was held only once a year. Luton's fair was held for 1 week in August and it would attract sellers from as far away as London. After 1338 Luton had a second fair in October.
In 1336 there was a great fire in Luton which destroyed much of the town. Fire was a constant danger in those days because most buildings were made of wood with thatched roofs. However, if they burned they could be easily rebuilt. Luton soon recovered from the disaster.
Luton 1500-1800
For centuries Luton continued to be a quiet market town serving the surrounding countryside. In the 16th century, a brick-making industry grew up in Luton. Until then most houses were of wood but in the 16th century, many people re-built their houses in brick. In the 17th century, a straw hat-making industry began. In the 18th century, it came to dominate Luton.
During the civil wars of the 17th century, there were 2 skirmishes in Luton. The first occurred in 1645 when some royalists entered Luton and demanded money from the townspeople. Parliamentary soldiers came and in the ensuing fight 4 royalists were killed and 22 were captured. A second skirmish occurred in 1648 when a royalist army passed through Luton. A group of stragglers was caught by parliamentary soldiers in an inn on the corner of Bridge Street. Most of the royalists escaped but 9 were killed.
In the 18th century, Luton continued to be an agricultural market town serving the local villages. Hatmaking was its only important industry. In 18th century Luton there were the same craftsmen you found in any market town such as brewers, bakers, butchers, carpenters, and blacksmiths. In the early 18th century a writer said: 'It has a market house and a large Monday market for corn with which this area much abounds'.
Luton Hoo was built in 1757 for the 3rd Earl of Bute. It was designed by the architect Robert Adam (1728-1791). However, it was largely rebuilt after a fire in 1843.
For centuries there had been a ford across the Lea. In 1797 a bridge was built and Bridge Street was created.
Luton in the 19th century
Luton grew rapidly in the 19th century. In 1801 the population was 3,095. By the standards of the time, Luton was a fair-sized market town. By 1851 the population of Luton had exceeded 10,000 and it continued to boom. By 1901 it had reached 38,926 more than 10 times the 1801 level.
The straw hat-making industry continued to dominate Luton although some felt hats were made after 1877.
There were many improvements to Luton during this century. From 1834 Luton had gaslight. In 1847 a Town Hall was built. The first in Luton newspaper began publication in 1854. The same year the first cemeteries were opened (as the churchyards were becoming overcrowded).
Like the rest of the country, Luton suffered an epidemic of cholera in 1848. However, conditions in Victorian Luton gradually improved. In 1850 a Board of Health was formed and they set about building sewers. A water company was formed in 1865 and by 1870 the whole town had a piped water supply. Meanwhile, the railway reached Luton in 1858.
The covered market was built in 1869 as a plait hall where plait could be bought and sold. Then in 1872 Luton gained its first hospital when a cottage hospital was built. The same year the first swimming baths were built.
Luton was made a borough in 1876 and Luton Chamber of Commerce was formed in 1877. Luton Town FC was formed in 1885.
Luton in the 20th century
During the 20th century the hat-making industry, which had dominated Luton for so long went into decline but new industries came to Luton. One of these was engineering. Vauxhall came to the town in 1905. Soon Luton became known for car manufacturing. In the early 20th century gas cookers and meters were also made in Luton as well as ball bearings. A chemicals industry also began in Luton in the early 20th century.
Even during the depression of the 1930s Luton was a prosperous town and suffered less unemployment than many towns thanks to its new industries.
Luton grew rapidly in the 20th century. It had a population of about 50,000 in 1914 but by the 1960s it had grown to over 130,000.
Conditions in Luton improved in the 20th century. In 1908 trams began running in the streets but in the 1920s they were superseded by buses. The last trams ran in Luton in 1932. The first cinema in Luton opened in 1909. Luton airport opened in 1938.
In 1904 the council purchased Wardown estate and made it a park. Wardown house became a museum and art gallery in 1931. In 1919 the Town Hall was burned during a riot. A new Town Hall was built in 1936.
Also in the 1920s and 1930s, the council set about demolishing the worst slums in Luton and they built the first council houses. A New Court House was built in 1937.
The boundaries of Luton were extended in 1928 and 1933 to include Leagrave, Limbury, and Stopsley. Luton and Dunstable hospital opened in 1939.
Luton was bombed during the Second World War. Altogether 107 people were killed by the German bombing and over 1,500 houses were destroyed or damaged. After the war, Luton council had to replace these and also demolish many remaining slums. Many new council houses were built to replace them. Estates were built at Farley Hill, Stopsley, Limbury, and Leagrave. Meanwhile, the M1 was built in 1959.
A new central library was built in Luton in 1962 and the Arndale Centre was built in 1972. (It was later renamed The Mall Luton). Wigmore Park Shopping Centre was built in 1991.
In 1997 Luton was made a unitary authority and in 1998 The Galaxy Leisure Complex opened. In 1999 a new railway station Luton Airport Parkway was built. So was a new passenger terminal at the airport.
Luton in the 21st century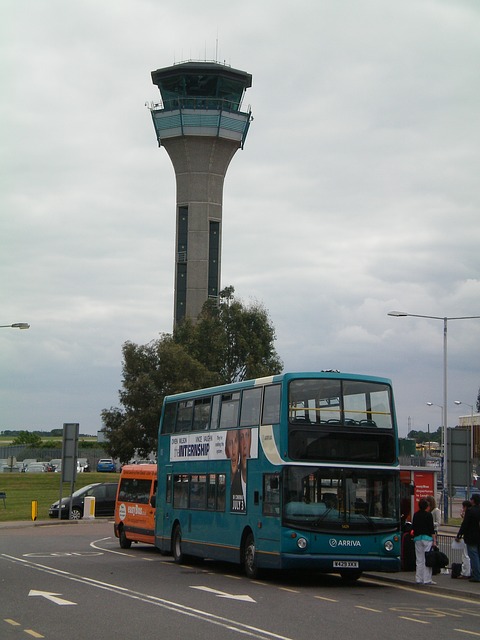 Car production ended in Luton in 2002. It was the end of an era for Luton although the town continues to prosper. In 2007 St Georges Square was redeveloped. In 2022 the population of Luton was 224,000.
A Timeline of Luton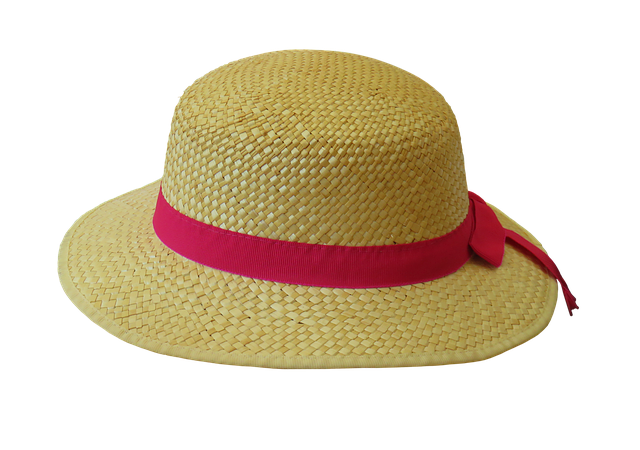 1757 Luton Hoo is built
1797 A bridge is built over the River Lea
1801 The population of Luton is 3,095
1834 Luton gains gas light
1847 Luton Town Hall is built
1848 Luton is struck by cholera
1850 A Board of Health is formed in Luton
1854 Luton gains its first newspaper
1858 The railway reaches Luton
1865 Luton gains a piped water supply
1872 Luton gains its first hospital
1876 Luton is made a borough
1877 Luton Chamber of Commerce is founded
1885 Luton Town FC is founded
1901 The population of Luton is 38,926
1904 The council purchases Wardown estate and makes it a park
1905 Vauxhall comes to Luton
1908 Trams begin running in Luton
1909 The first cinema in Luton opens
1919 Luton Town Hall is burned during a riot
1931 Wardown House is made a museum and art gallery
1932 Trams in Luton cease as buses have replaced them
1936 A new Town Hall is built in Luton
1937 A new Court House is built
1938 Luton Airport opens
1939 Luton and Dunstable Hospital opens
World War II In Luton 107 people are killed by German bombing
1962 A new Central Library is built
1960s Luton has a population of over 130,000
1972 The Arndale Centre is built
1991 Wigmore Park Shopping Centre is built
1997 Luton is made a Unitary Authority
1998 The Galaxy Leisure Centre is built
1999 Luton Airport Parkway Station is built
2002 Car production in Luton ends
2007 St Georges Square is redeveloped