By Tim Lambert
Newport in the Middle Ages
Newport is a thriving city in Gwent, South Wales. Newport was created after the Normans conquered Gwent in 1093. In the early 12th century they built a castle by a ford in the River Usk. Soon a little town grew up by the castle. In the Middle Ages towns often appeared by castles as the garrisons provided a ready market for the townspeople's goods. Soon a weekly market began in Newport and people would come from the surrounding countryside to buy and sell.
However, the little town of Newport only had a population of a few hundred. It would seem tiny to us but settlements were very small in those days especially Welsh towns.
By the end of the 12th century, a wooden bridge was built over the Usk. It was burned during a civil war in 1265 but it was soon rebuilt. In 1385 Newport was given its first charter. (A charter was a document granting the townspeople certain rights). They were allowed to elect an official called a Reeve who ran the town from day to day. They were also allowed to form an organisation called a guild that regulated trade in Newport.
The people of Newport were also allowed to hold an annual fair. In the Middle Ages, a fair was like a market but it was held only once a year for a period of days. People would come from all over South Wales to trade at a Newport fair.
In the 14th century, friars arrived in Newport. The friars were like monks but instead of withdrawing from the world, they went out to preach. In Newport, they built a hospital for people with infectious diseases. (Although there was very little they could do to treat patients at least they could isolate them). After the friary was closed the hospital lived on in the place name Spitty Fields (Spitty is a corruption of hospital).
In 1402 Owain Glendower and his men burned the town of Newport. That was an easy task because most of the buildings in the town were made of wood with thatched roofs. However, they could be easily rebuilt and the town soon recovered from the disaster.
Newport 1500-1800
In 1521 a writer described Newport: 'The said town of Newport is a borough and a proper town and has a good haven (i.e. its navigable river) coming into it, well occupied with small crays (merchant ships) where a very great ship may resort and have good harbour'. Because of its geographical position, Newport was well placed to trade with places like Bristol and the inland port of Bridgwater.
Industries in Newport at that time included leather tanning, soap making, and starch making. There were also the same craftsmen found in any town such as bakers, butchers, brewers, carpenters, and blacksmiths. However, in the 16th century, Newport was still a very small town. Furthermore, in 1538 Henry VIII closed the friary in Newport and confiscated its property.
In 1585 a guildhall was built in Newport for the first time. In 1587 the wooden bridge over the Usk collapsed and had to be rebuilt. Then in 1623, Newport was given a new charter in recognition of its growing importance. From then on the townspeople could hold 2 fairs each year. However, in the 18th century, Newport still had a population of less than 1,000 and was a relatively small and insignificant town.
Newport in the 19th century
Newport changed completely from the end of the 18th century with the arrival of the industrial revolution. The coal and iron industries in South Wales began to boom. Ever-increasing amounts of coal and iron ore were exported through Newport. As a result, Newport mushroomed in the 19th century. In 1801 it had a population of just over 1,000. By 1831 it had grown to about 7,000 and by 1851 to around 19,000.
In the 1790s a canal was dug to bring the increasing amounts of coal and iron to Newport. It was completed in 1798.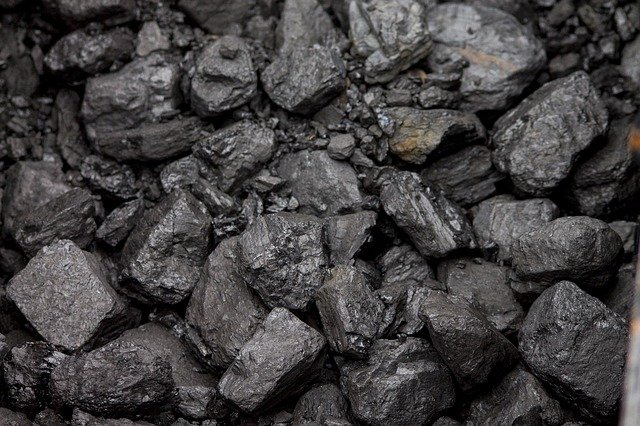 From 1823 steamships ran from Newport to Bristol. The railway arrived in Newport in 1850. In 1842 an inland dock called the Town Dock was built to increase with the increasing number of vessels using the port. (It has since been filled in). Alexandra dock was dug in 1875. As well as the booming port there was a flourishing shipbuilding industry in Newport. Another 19th-century industry was pottery.
As Newport grew many new houses were built. Cardiff Road and Commercial Road were built in 1812. Some of the new houses were genteel but many were dreadful slums. Like all 19th century towns, Newport was dirty and unsanitary. An outbreak of cholera in 1849 killed 69 people. Afterward, the council built a network of sewers. They were completed in 1859. From 1847 a water company provided piped water for those who could afford it. (Although many people continued to rely on wells for decades afterward).
Nevertheless, 59 people died of typhus (a disease spread by lice) in 1856.
Despite the dirty conditions, there were some improvements in Newport during the 19th century. From 1825 the streets of Newport were lit by gas. A modern police force was formed in 1836. The first cemetery was opened in 1842 (as church burial grounds were becoming overcrowded). Furthermore, a new Town Hall was built in Newport in 1842. In 1844 a cattle market was built.
In 1839 a dispensary opened in Newport where the poor could obtain free medicines. It began taking in patients and turned into an infirmary. Gwent hospital was founded in 1901. The first public library opened in Newport in 1871. From 1875 horse-drawn trams ran in the streets. The provisions market was built in 1887. Belle Vue Park opened in 1894 and the first electricity generating station opened in 1895.
In the late 19th century the population of Newport continued to grow rapidly. It reached 35,000 in 1881 and 67,000 in 1901. In 1889 the boundaries of Newport were extended to include the area east of the river.
A famous event in Newport during the 19th century was the Chartist uprising of 1839. In the early 19th century only a small minority of men had the right to vote. The Chartists wanted all men to have that right and in 1839 they attempted an armed uprising. A group of men, some armed with guns but most armed with pikes, axes and iron bars marched on Newport. Soldiers and special constables gathered in the town to meet them. Some of the leaders of the Chartist movement were being held prisoner in the basement of the Westgate Hotel.
Anticipating that their followers would try to free them the troops gathered there. The Chartists then marched on the hotel and some of them forced their way in. The mayor commanded them to disperse to no avail. Then one of the Chartists fired a shot. The soldiers and special constables retreated upstairs but the mayor stood his ground. He was shot and wounded. The mayor then ordered his men to fire into the crowd outside from upstairs in the hotel.
Once they were fired upon the Chartists fled and the uprising collapsed. (Perhaps the Chartists believed that the soldiers would side with them and were alarmed when they didn't). It is said that 22 Chartists died. The ringleaders were sentenced to death. Instead, they were transported but they were all eventually pardoned. All the demands of the Chartists were eventually met.
Newport in the 20th century
Horse-drawn trams were replaced by electric trams in 1904. However, they in turn were replaced by buses and the last tram in Newport ran in 1937. Meanwhile, Newport transporter bridge was built in 1906. The British Women's Temperance fountain was erected in 1913 and a Cenotaph was erected in 1924.
In the 1920s and 1930s slum clearance took place in Newport and council houses were built. Furthermore, the boundaries of Newport were extended again in 1935. By 1939 the population of Newport was around 100,000.
Newport suffered severely in the depression of the 1930s and there was very high unemployment but its industries began to boom again when World War II began. Newport suffered a number of air raids during the Second World War. However, after 1945 the town continued to flourish. In 1949 St Woolos Church was made a cathedral.
After 1945 the pattern of employment changed. Spencer steelworks opened in 1962 but shipbuilding ended in the early 1970s. In 1964 exports of coal shifted from Newport to Barry and in 1975 imports of iron were moved to Port Talbot. In the last years of the 20th century, Newport became a centre for hi-tech manufacturing industry.
The Library Museum and Art Gallery was built in Newport in 1968. The Kingsway Centre opened in 1968. Docks way was built in 1975.
Between 1961 and 1964 the German artist Hans Feibusch painted murals on the civic centre in Newport. In 1971-75 Kenneth Budd created a mosaic at Old Green depicting scenes from the 19th century Monmouthshire railway. In 1980 the Archform sculpture was created. In 1991 the Steel Wave sculpture was made. The same year the Chartist Statues were unveiled in Newport.
In 1992 Newport's clock entitled 'In the nick of time' was built. In 1994 a sculpture of a pig called 'This little piggy went to market' was unveiled. The Bell Carrier sculpture was unveiled in 1996.
Newport in the 21st century
Newport was made a city in 2002. Today Newport is a vibrant city. Friars Walk Shopping Centre opened in 2015. In 2021 the population of Newport was 159,000.