By Tim Lambert
Early Regina
The city of Regina was once a place called Pile O'Bones because of the bones left there by hunters. Then in 1882, the first settlers arrived at the site.
The new settlement grew rapidly and it was renamed Regina (Latin for queen) for Queen Victoria. In December 1883 Regina was made the capital of the Northwest Territories, which then covered a much larger area of Canada than it does today. Regina was incorporated as a city in 1903. In 1905 Regina became the capital of the new province of Saskatchewan. Its population continued to boom.
The Royal Saskatchewan Museum began in 1906. Regina Municipal Railway began in 1911. By then the city had a population of about 30,000. Saskatchewan Legislative Building was built in 1912.
However, on 30 June 1912, a devastating tornado hit Regina. As well as causing a great amount of material damage the tornado killed 28 people. Regina suffered severely in the depression of the 1930s. To try and help the unemployed Albert Street Memorial Bridge was built in 1930. Wascana Lake was drained and deepened. (The lake was deepened again in 2004).
Modern Regina
However, prosperity returned with the Second World War and in the late 20th century Regina grew rapidly. The MacKenzie Art Gallery opened in 1953. Regina Civic Museum was incorporated in 1960 and The Globe Theatre was founded in 1966.
Northgate Mall opened in 1965 and Conexus Arts Centre opened in 1970. (It was originally called The Saskatchewan Centre of the Arts) and Queen Elizabeth II Court opened in 1977. The same year, 1977 The Brandt Centre opened (It was originally called Regina Agridome).
Today Regina is the centre of a huge agricultural area. Gas and oil are important industries.
The University of Regina became an independent university in 1974 and Saskatchewan Science Centre began in 1989. Meanwhile, the Cornwall Centre opened in 1981. Today Regina is still a flourishing city.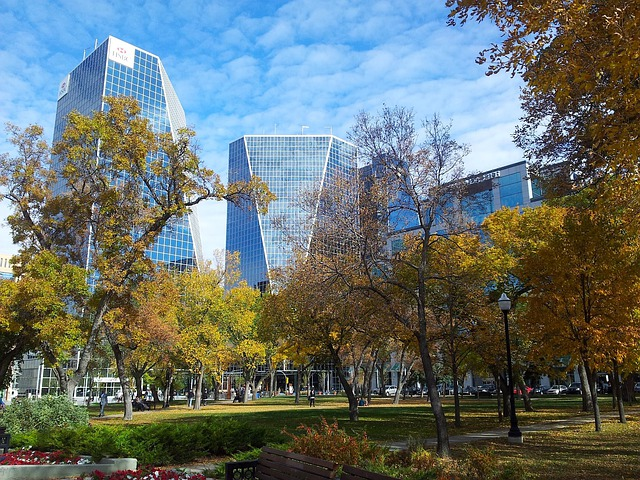 In 2021 the population of Regina was 249,000.