By Tim Lambert
Early Southport
Southport is a seaside resort in Merseyside. Southport grew up from the end of the 18th century. At that time staying by the sea and bathing in seawater became fashionable among the rich and famous and several seaside towns were founded.
Southport was founded in 1792 when an innkeeper named William Sutton built a bathing house on the beach near the village of North Meols. Later, in 1798 he built a hotel, the South Port Hotel. Soon a settlement grew up by the hotel. By 1809 a writer said 'it is becoming a fashionable watering place'.
Southport gained its first church, Christ Church in Lord Street in 1821. By then the resort was booming and its population was growing rapidly. It had shops and inns.
Southport also benefited from the coming of the railway. Southport was connected to Liverpool in 1848 and to Manchester in 1855. Trains made it easier for visitors to reach Southport and it grew even more rapidly.
Meanwhile in 1836 Southport gained its first newspaper. Then in 1846, a body of men called Improvement Commissioners was formed in Southport with powers to pave, clean, and light the streets.
Life in 19th century Southport continued to improve. From 1854 Southport had a piped water supply. Southport Pier was built in 1860 and a cemetery opened in 1865. Southport was incorporated (given a corporation and a mayor) in 1867. A free public library opened in 1878.
By 1891 just under a hundred years after it was founded Southport had a population of 32,000. Southport gained electric street lights in 1895 and between 1901 and 1935 electric trams ran in the streets.
Meanwhile, on 9 December 1886, a ship called the Mexico from Hamburg was driven onto the Ainsdale sands. Two lifeboats, the Eliza Fernley from Southport and the Laura Janet from St Annes were sent to rescue the crew. However, both lifeboats capsized and 27 men were killed. However, a third lifeboat, the Charles Biggs from Lytham reached the Mexico and rescued its crew. The lifeboat station in Southport closed in 1926.
Modern Southport
In 1904 the first electric trains in Britain began running between Southport and Liverpool.
Today Southport is a flourishing resort. Southport Flower Show was first held in 1924. Southport Theatre opened in 1973 and Southport Pier was restored in 2002. Meanwhile, a Model Railway Village opened in 1996.
Southport is also known for Ocean Plaza and Silcocks Funland. Southport Pleasureland originally opened in 1912 but it closed in 2006. It re-opened in 2007. Splash World also opened in 2007. Southport also boasts the British Lawnmower Museum, which was established in 1945. Furthermore, Southport Pier Tram began running in 2005.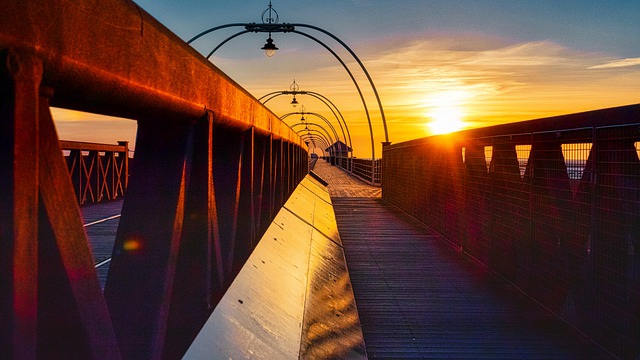 However, Southport only grew a little in the late 20th and early 21st centuries. In 1971 the population of Southport was 86,000. Today the population of Southport is 90,000.