By Tim Lambert
Early Southwick
The village of Southwick was founded by the Saxons. Southwick means a south dairy farm. At some point, the farm grew into a small village. However, Southwick is not mentioned in the Domesday Book. Perhaps it was too small to merit a mention.
The village was first mentioned in the 12th century. However, the Church of St James-without-the-Priory Gate is believed to be Norman perhaps early 12th century. Later in the Middle Ages Southwick became quite a large and important village.
Augustinian monks moved to Southwick in the mid-12th century. The monks originally lived within the walls of Portchester Castle. However, it was not really a suitable place so they built Southwick Priory between 1145 and 1153.
The village flourished and in 1235 it was granted the right to hold a weekly market and an annual fair. (In those days fairs were like markets but they were held only once a year and people would travel a long way to attend one).
In the 15th century, Southwick Priory attracted many pilgrims. However, Henry VIII closed Southwick Priory in 1538 and it was converted to a house.
Then in the early 17th century, a man named Daniel Norton built a new house on or near the site of the priory. However, that house was demolished at the beginning of the 19th century and a man named Thomas Thistlethwayte built a new house on higher ground nearby. That house burned down in 1838 but it was rebuilt. The present Southwick House dates from 1841.
King Charles I sometimes went to Southwick to visit his friend Sir Daniel Norton, the squire. He was at church in Southwick in 1628 when he heard the news that the Duke of Buckingham had been stabbed in Portsmouth.
However, by a strange irony, Sir Daniel's son Richard Norton was a colonel in the army during the English Civil War and he was one of the 9 people who signed the death warrant of King Charles I. Richard lived in Wymering.
In 1665 a tax was placed on hearths. In Southwick, 53 houses were recorded (although some poor people would have been exempt from paying the tax). So Southwick probably had a population of between 250 and 300. By the standards of the time, it was quite a large village.
In Southwick Richard Norton, the Squire had 34 hearths in his house. Nine people in the village had 4 or 5 hearths but many people had only 1 or 2 hearths. In those days poor people lived in simple huts with no more than 3 rooms.
Modern Southwick
In 1801 Southwick had a population of 569. It rose to 749 in 1841 but afterward it fell. In 1901 Southwick only had a population of 549. In the 19th century, Southwick lost it's fair but it gained a National (Church of England) School.
The British Navy took over Southwick House in 1941. In June 1944 Eisenhower made the decision to invade Normandy at Southwick House.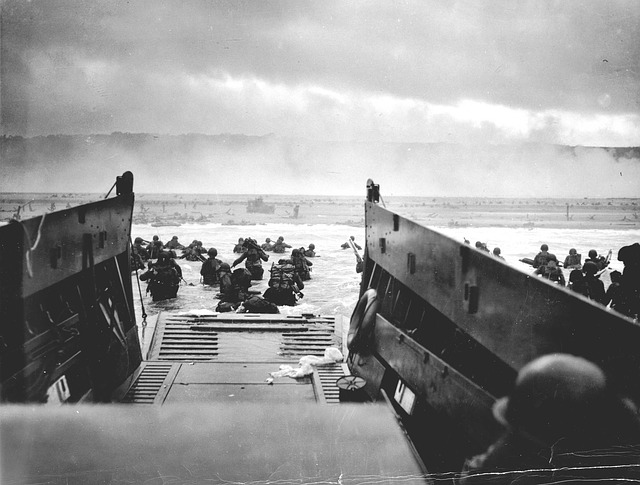 Meanwhile little remains today of Southwick Priory except for a wall.
Today Southwick is a charming village with 2 pubs the Red Lion and the Golden Lion and a village shop. Southwick Brewhouse opened as a museum and shop in 2005. Today the population of Southwick is 830.