By Tim Lambert
Yeovil in the Middle Ages
Yeovil was founded in the 8th century after the Saxons conquered this part of Somerset. What does the name Yeovil Mean? It is believed to be a corruption of the Celtic word Gifl, meaning forked river.
In time the village of Yeovil grew into a little town. By the time of the Domesday Book (1086), it was a flourishing community though it would seem tiny to us with a population of not more than 1,000. Yeovil or Givle, as it was then known, had a weekly market. In those days there were very few shops so if you wished to buy or sell anything you had to go to a market.
From the early 15th century there were also 2 annual fairs in Yeovil. In the Middle Ages fairs were like markets but were held only once a year for a few days. The Yeovil fairs would attract buyers and sellers from all over Somerset and Dorset.
In 1205 Yeovil was given a charter (a document granting the townspeople certain rights). By the early 14th century, the merchants of Yeovil had gained the right to elect a portreeve (a man who ran the town day to day).
Like all other Medieval towns, Yeovil suffered from the Black Death in 1348-49. It may have killed half the population. Then in 1349, a riot occurred in St Johns church when the Bishop of Wells was visiting. For some time there had been arguments between the townspeople and the clergy over the markets and these boiled over into violence. When the bishop was in the church some people attacked the priests who were with him. (In those days spilling blood in a church was a scandalous thing to do!).
However, Yeovil recovered from these problems. In the early 14th century, the first glove makers were mentioned. In the following centuries, the glove-making industry grew to be the most important industry in Yeovil.
A church has existed on the site of St John's in Yeovil since at least the 10th century. It was rebuilt in the years 1380-1400. Its windows let in so much light it was later called the Lantern of the West.
In 1477 an almshouse was built in Yeovil with money left by John Woburn in his will.
In 1499 Yeovil suffered a severe fire. In those days most buildings were made of wood with thatched roofs and they burned easily so fire was a constant hazard. On the other hand, if houses burned they could be easily rebuilt.
Yeovil in the 16th Century and 17th Century
In the mid-16th century, a writer said that Yeovil was fairly built. It stood pleasantly on its rocky hill. He described the church as fair and well-lit. In 1539 Henry VIII dissolved the priory.
However, in the 17th century, Yeovil suffered two more severe fires. One was in 1620 and one in 1643. Like all towns, Yeovil also suffered from outbreaks of plague. There was a serious outbreak in 1646-47.
In the 17th century, glove-making continued to flourish in Yeovil. There was also a parchment-making industry. Yeovil was also an important market town for the surrounding area. The market was especially noted for cheese, hemp, and linen thread. In 1685 the Duke of Monmouth led a rebellion against the king in SouthWest England. He was defeated at the Battle of Sedgemoor. Afterward, 8 of his supporters were hanged, drawn, and quartered in Yeovil.
Yeovil in the 18th Century and 19th Century
A grammar school opened in Yeovil in 1744. Otherwise, there was little change in the 18th century. Yeovil continued to be famous for glove making and was a quiet and small market town.
In 1801, at the time of the first census, Yeovil had a population of about 2,800. It would seem very small to us but by the standards of the time, it was a fair size. Yeovil grew rapidly in the 19th century and by 1900 it had a population of 11,000.
In 1830 a body of men called the Town Commissioners was formed in Yeovil. They were responsible for paving, cleaning, and lighting the streets. In the 18th century, the streets of Yeovil were lit by oil lamps but after 1834 they were lit by gas.
In 1831 there was a riot in Yeovil when parliament refused to pass the Great Reform Act, which would have reformed elections. The riot only ended when troops were called out.
Meanwhile, the glove industry in Yeovil prospered. In the 1830s it was said that 3 million pairs were made each year in Yeovil.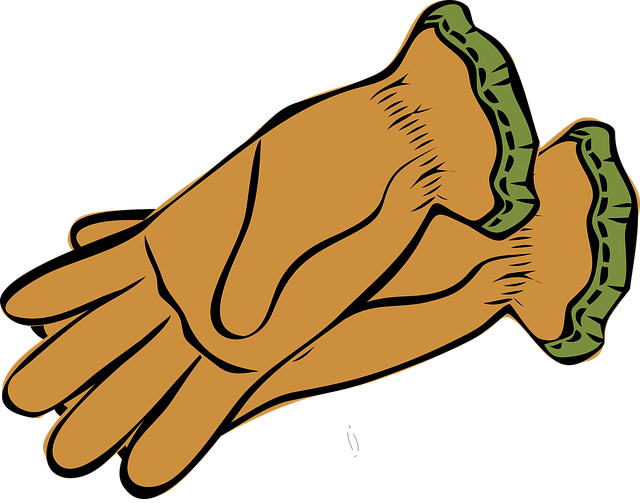 In 1848 the Town Commissioners demolished the old Market House (where indoor markets were held) and the Shambles (where butchers had their shops or stalls). In 1849 they built a new town hall. Meanwhile, the railway reached Yeovil in 1853.
In 1856 Yeovil was made a borough and gained a mayor. Several new churches were built in the 19th century. Holy Trinity was built in 1846. A Roman Catholic Church was built in 1899. A hospital was built in Yeovil in 1872. A piped water supply was installed in Yeovil in the 1870s. Also during the late 19th century sewers were built in the town.
In 1888 a cheese and butter marketing company came to Yeovil. In 1901 it adopted the name, St Ivel. The St Ivel factory closed in 1976. In 1882 Petters oil engines began production in Yeovil. During World War I they began to manufacture planes on the Westlands site.
Yeovil in the 20th Century
By 1901 the population of Yeovil was about 11,000. New municipal buildings were built in 1926. The town hall burned down in 1935.
During World War II Yeovil was a target for German bombing because of its aircraft industry. As a result of the bombing, 49 people were killed. Many of the houses in Yeovil were damaged or destroyed.
Reckleford fire station was built in 1962. Yeovil College opened in 1963. Maltravers House was built in 1969 (the Maltravers family were lords of the manor of Yeovil in the Middle Ages). Summerland hospital opened in 1973.
Yeovil borough was replaced by Yeovil District Council in 1974. The Octagon theatre opened in 1974. The Quedam Centre was built in 1988.
Today the traditional industry of glove-making has disappeared from Yeovil but it has been replaced by new industries like light engineering.
Yeovil in the 21st Century
Today Yeovil is a thriving town. In 2022 the population of Yeovil was 49,000.
Timeline of Yeovil
8th Century The Saxons conquer south Somerset and found Yeovil.
1086 Yeovil has grown into a busy little market town with a population of about 1,000
1205 Yeovil is given a charter (a document granting the people certain rights)
1348 The Black Death devastates Yeovil
1349 A riot takes place in St Johns Church
Early 15th century Yeovil is granted 2 annual fairs
1477 Almshouses are built with money left by John Woburn
1499 Yeovil is devastated by a fire
1620 Yeovil is devastated by another fire
1643 Yeovil suffers another fire but the town recovers. Glove-making in Yeovil flourishes.
1646-47 Yeovil suffers an outbreak of plague
1685 Following a failed rebellion 8 people are hung, drawn, and quartered at Yeovil
1744 Yeovil gains a grammar school. Glove-making continues to be the main industry.
1801 The population of Yeovil is 2,800
1830 A body of men is formed with powers to pave, clean, and light the streets of Yeovil
1831 Riots in Yeovil over a refusal to reform elections. The glove industry in Yeovil is booming.
1846 Holy Trinity Church is built
1849 A new Town Hall is built
1853 The railway reaches Yeovil
1856 Yeovil is made a borough and gains a mayor
1872 A hospital is built in Yeovil
1882 Petters Oil Engines begins production in Yeovil
1888 A cheese and butter marketing company comes to Yeovil
1901 Yeovil has a population of 11,000
1935 Yeovil Town Hall burns down
1962 Reckleford Fire Station is built
1963 Yeovil College is built
1969 Maltravers House is built
1973 Summerland Hospital is built
1974 The Octagon Theatre opens
1988 The Quedam Centre is built
2001 The population of Yeovil is 41,000.