By Tim Lambert
There have been many famous women in British history. Below is a list of some of them.
Boudicca
In 61 AD she led the Iceni tribe of what is now East Anglia in a rebellion against the Romans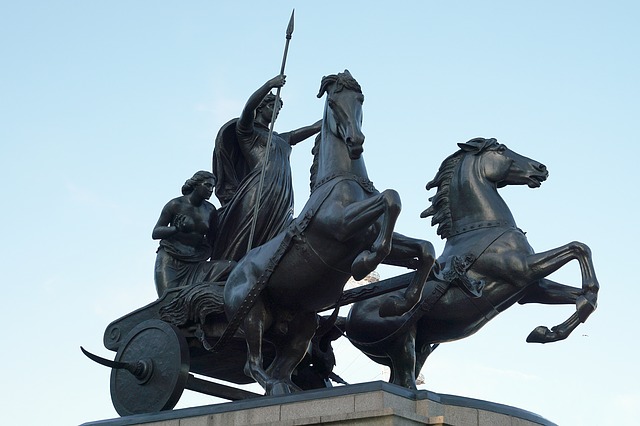 Berta or Bertha 539-612
In the 6th century AD England was divided into small kingdoms and the English were pagans. However Berta was a Christian and she married the king of Kent. It was partly due to her influence that Kent was converted to Christianity.
Hilda was an influential woman in the Saxon church who founded Whitby Abbey. In 664 she hosted the Synod of Whitby.
Gruoch 1007-1060
She was the real Lady Macbeth
Lady Godiva 11th Century
Lady Godiva certainly existed (she is mentioned in documents of the time) but whether her famous naked ride took place it is impossible to say. According to the story her husband Leofric was taxing the people of Coventry heavily and Godiva begged him to remove the tax. He jokingly said he would lift the tax if she rode through the town naked. Godiva did so!
Matilda 1102-1167
Queen of England 1135-1154
Lady Agnes Randolph aka Black Agnes 1312-1369
She defended a castle
Alice Perrers 1340-1400
She was the mistress of the English King Edward III
Despite the masculine name Julian was a woman. She was a famous mystic and writer. Julian wrote about the 'motherhood' of God.
Margery was an English mystic. The story of her life became a famous book The Book of Margery Kempe
Jane Shore c. 1445-1527
She was the mistress of the English King Edward IV
Anne Neville 1456-1485
She was the wife of Richard III and Queen of England 1483-1485.
She was an important English Protestant
Anne Boleyn 1501-1536
She was an English Queen
She was queen of England
She was an English queen
She was queen of England
Amye Everard Ball
In 1637 she became the first woman in England to be granted a patent
Anne Bradstreet 1612-1672
Anne was a poet of the 17th Century. She was born in England but in 1630 she emigrated to North America.
Margaret Fell 1614-1702
She helped to found the Quakers
Mary Beale 1633-1699
She was an artist
Margaret Hughes c. 1660-1719
She was the first professional woman actress in England
Mary Astell 1666-1711
She was a famous philosopher
Queen Anne 1665-1714
Anne was queen of Britain
Hannah Glasse 1708-1770
She was famous for writing cookery books
Catharine Macaulay 1731-1791
She was an English historian
She is famous for her book A Vindication of the Rights of Women
Elizabeth Fry 1780-1845
She was a great prison reformer
She was a great writer
Mary was a writer. She is famous for her novel Frankenstein
Ada Lovelace 1815-1852
Ada was a famous mathematician
Grace Darling 1815-1842
In Britain Grace Darling rowed a little boat 1 mile through a storm to rescue 5 people from a steamship that had struck rocks. She became a heroine.
She was a great writer
She was another writer
Queen Victoria 1819-1901
She was queen of Britain
Florence Nightingale 1820-1910
She was a famous nurse
Catherine Booth 1829-1890
Catherine helped to found the Salvation Army
Gertrude Jekyll 1843-1932
She was a famous gardener
Mary Kingsley 1862-1900
She was a woman explorer
She was a famous author
She was a writer and archaeologist
Margaret Bondfield 1873-1953
In 1929 she became the first woman cabinet minister in Britain
She was a famous writer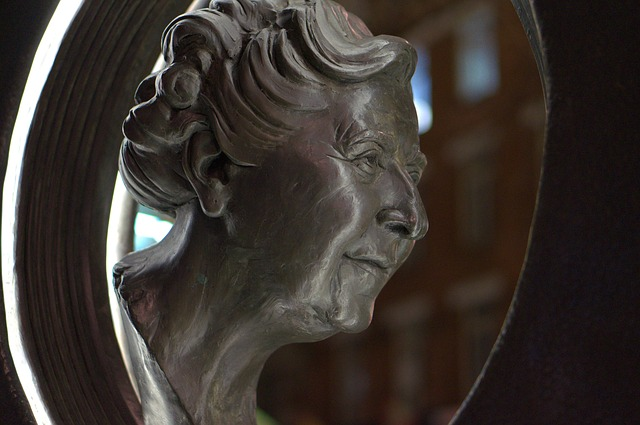 She was a children's writer
Amy Johnson 1903-1941
She was a famous woman pilot
Margaret Thatcher 1925-2013
She was the first woman prime minister of Britain