By Tim Lambert
Clotilde 475-545
Clotilde married Clovis, the king of the Franks who ruled northern France. She helped to convert her husband to Christianity.
Theodora c. 497-548
She was the empress of the Byzantine Empire. She was a powerful and influential woman.
Queen Brunhilda of Austrasia 543-613
Brunhilda, also called Brunhilde was a Frankish queen. She was born in Toledo in Spain about 543. In 567 she became queen of Austrasia, a kingdom in northwest Europe. She was a powerful woman.
Berta or Bertha 539-612
In the 6th century AD England was divided into small kingdoms and the English were pagans. However, Berta was a Christian and she married the king of Kent. It was partly due to her influence that Kent was converted to Christianity.
Hilda was an influential woman in the Saxon church who founded the abbey at Whitby. In 664 she hosted the Synod of Whitby, an important church meeting.
Ende
In the Middle Ages books were often beautifully decorated. This art was called illumination. Ende was a famous illuminator.
Aethelflaed c. 868-918
Aethelflaed ruled Mercia (central England) from 911 to 918. She was called the Lady of the Mercians.
Hrotsvitha von Gandersheim 930-1002
She was a dramatist and poet
Gruoch 1007-1060
She was the real Lady Macbeth
Matilda of Tuscany 1046-1115
She was a powerful woman ruler
Frau Ava 1060-1127
She was a German writer
Comnena 1083-1153
She was a princess of the Byzantine Empire. She was also a noted historian.
Hildegard was a theologian and writer. She also wrote about medicine. And she wrote music and a play.
Trota of Salerno c. 1100
Trota of Salerno was a famous doctor. (Salerno in Italy was famous for its medical school. Women were allowed to study there).
Matilda 1102-1167
She was the queen of England 1135-1154. (Although there was another claimant to the throne and they fought a long civil war).
Nichola de la Haye c. 1150-1230
She was a female landowner and for many years she was constable (person in charge) of Lincoln Castle. In 1216 King John made her Sheriff of Lincolnshire.
Marie de France 1160-1215
Marie was a famous French poet. Little is known about her life although she was highly regarded.
Eleanor of Aquitaine c 1122-1204
She was an influential woman in 12th century Europe
Teresa of Portugal 1181-1250
She was a devout woman who founded a monastery
Clare of Assisi 1194-1253
A follower of Francis of Assisi Clare founded the order known as the Poor Clares
Guda 12th century
Guda was a famous book illuminator
Rebecca de Guarna c. 1200
Rebecca was a famous woman doctor
Isabella of England 1214-1241
She was empress of Germany 1235-1241
Marguerite de Provence 1221-1295
She was the queen of France
Eleanor of Castile 1241-1290
She was the queen of England 1254-1290
Mechtild von Magdeburg c 1207-1282
She was a famous mystic
Claricia 13th Century
Claricia was another famous book illuminator
Rose de Burford ?-1329
She was married to a wool and spice merchant. She helped her husband with the business and took it over when he died.
Lady Agnes Randolph aka Black Agnes 1312-1369
She defended a castle
Jeanne de Clisson 1300-1359
She was a famous French woman pirate
Leonor Lopez de Cordoba c 1362-1430
She was a Spanish author
Jadwiga c 1373-1399
She was the queen of Poland
Alice Perrers 1340-1400
She was the mistress of the English King Edward III
Despite the masculine name, Julian was a woman. She was a famous mystic and writer. Julian wrote about the 'motherhood' of God.
Catherine of Siena 1347-1380
She was an Italian author
Margaret of Denmark 1353-1412
She was the queen of Denmark
Dorotea Bucca 1360-1436
She was a famous physician. Dorotea was a professor of Medicine at the University of Bologna.
Christine de Pisan 1364-1432
Christine was another famous writer
Margery was an English mystic. The story of her life became a famous book The Book of Margery Kempe.
Joan inspired French soldiers to fight against the English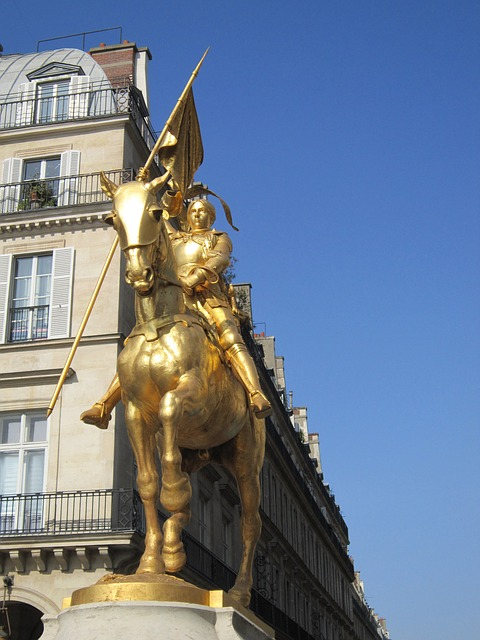 Jane Shore c. 1445-1527
She was the mistress of the English King Edward IV
Isabella of Castile 1451-1504
She married Ferdinand of Aragon in 1469 and when his father died in 1479 the two kingdoms were united
Laura Cereta 1469-1499
She was a great Italian writer
Anne Neville 1456-1485
She was the wife of Richard III and Queen of England 1483-1485