Exploring the Epic Evolution of Atlantic City Casinos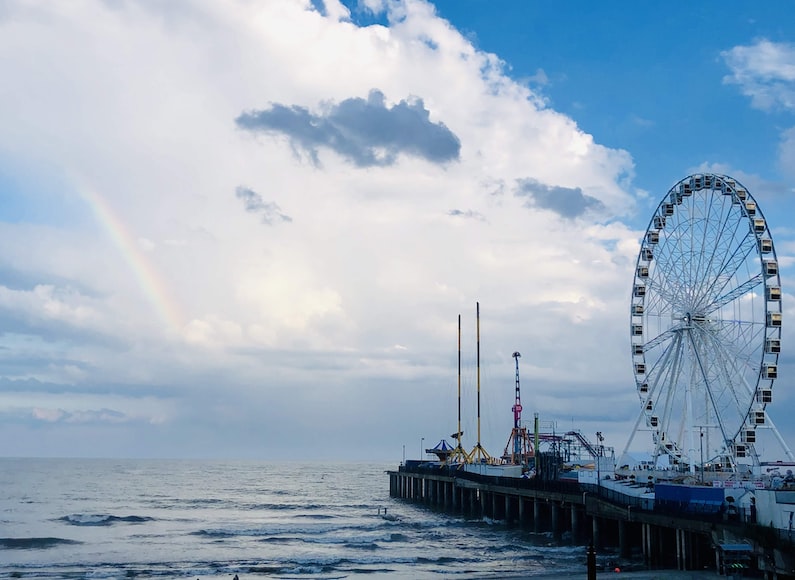 Once upon a time, Atlantic City was a quiet seaside getaway. But things are quite different right now. It has become a buzzing hub for gambling and excitement, drawing in people who crave thrilling experiences. The city's gambling establishments are vibrant and full of life, making it a sought-after destination for people all across the country.
Over the years, these casinos have grown and evolved, keeping up with the ever-shifting world of gambling. And now, one needs a comparison of top NJ online casinos available to choose the one that suits them most, they are abundant. In this article, we'll take a journey through the captivating history of Atlantic City's casinos, exploring how they developed and how the rise of online casinos has influenced them in recent times.
The Birth of Atlantic City Casinos
The story begins in 1976 when New Jersey legalized casino gambling, giving birth to the Atlantic City casinos as we know them today. The opening of Resorts Casino Hotel marked the dawn of
a new era, where the excitement and allure of gambling became accessible to all. This legalization ignited a wave of development, leading to the construction of iconic casinos that now line the famous Atlantic City Boardwalk.
The Golden Era
The 1980s witnessed a surge in the popularity of Atlantic City casinos. Glittering establishments like Caesars Atlantic City, Bally's, and Trump Taj Mahal became synonymous with lavish entertainment and thrilling gambling experiences. Tourists flocked to the city, seeking excitement and fortune. The Atlantic City casino industry flourished, creating thousands of jobs and boosting the local economy.
Facing Challenges
However, the city's monopoly on East Coast gambling began to crumble in the 1990s when neighboring states legalized their own casinos. Competition intensified, leading to a decline in Atlantic City's gambling revenue. The city faced numerous challenges, including economic downturns and increased competition from regional rivals like Pennsylvania and Connecticut.
Revitalization Efforts
In response to these challenges, Atlantic City adopted a proactive approach to revitalizing its casino industry. The city underwent a transformation, diversifying its entertainment offerings beyond gambling. Casinos started focusing on upscale amenities such as luxurious spas, gourmet restaurants, and world-class entertainment venues. The city also expanded its convention center to attract business travelers. Land-based casinos became a stable source of tax revenue for the state, just like they did in Las Vegas, Detroit, etc.
The Rise of Online Casinos
The state made history by becoming the first state in the US to authorize online gambling in 2013. By legalizing online gambling, New Jersey acknowledged the evolving nature of the market and aimed to offer residents and visitors a secure and regulated platform to partake in casino games from the comfort of their homes. This ground-breaking decision not only broadened the appeal of Atlantic City's gambling options but also inspired other states to think about and imitate it in the years that followed.
Integration of Online and Offline Experiences
To stay competitive, Atlantic City casinos embraced the digital age by integrating online and offline experiences. Visitors can now access online platforms associated with their favorite
casinos, allowing them to play games, participate in promotions, and earn rewards from anywhere. This seamless integration has attracted a new generation of players and increased overall engagement.
Bottom Line
The history of Atlantic City casinos is a testament to the city's resilience and adaptability in the face of challenges. From its humble beginnings to the dazzling establishments of the 1980s, Atlantic City has continuously reinvented itself to remain a top gambling destination. The integration of online casinos in recent years has added a new dimension to the industry, expanding its reach and appealing to a broader audience. As Atlantic City continues to evolve, it is poised to navigate the ever-changing landscape of the gambling world, ensuring its place as an iconic hub of entertainment and excitement for years to come.