By Tim Lambert
Andover in the Middle Ages
Andover probably gets its name from the old words on dubr, which means ash (tree) stream. Andover began as a Saxon village. Andover first appears in history in 950 AD when the king built a royal hunting lodge there. Then in the year 962, another king called a meeting of the Saxon 'parliament', the Witan, at his lodge in Andover.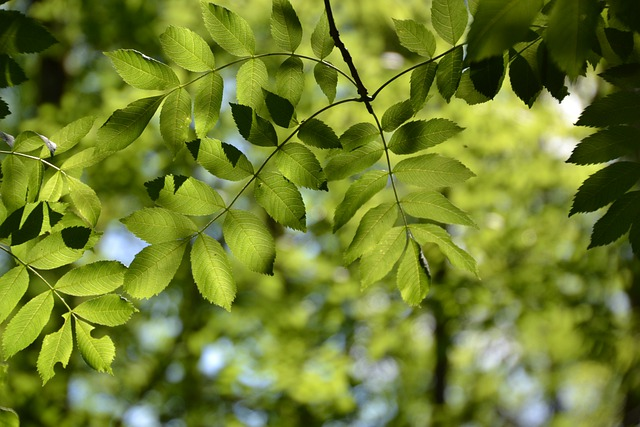 Saxon Andover had its own church and it was here that a Viking called Olaf Tryggvason was confirmed as a Christian. He later became king of Norway and helped to convert his country to Christianity.
At the time of the Domesday Book (1086), Andover had 107 male inhabitants and probably had a total population of about 500. It was quite a large settlement by the standards of the time. (Most villages had only 100 to 150 people). Andover also had 6 watermills that ground grain into flour to make bread for the villagers.
Later in the Middle Ages Andover grew larger. In fact, it grew into a small market town. By the 14th century, it probably had a population of about 1,200.
The main industry in Medieval Andover was making wool. First, the wool was woven then it was fulled. That means it was pounded in a mixture of clay and water to thicken and clean it. The wool was pounded by wooden hammers worked by watermills.
Furthermore, sheepskins were made into parchment (for writing on) in Andover and there was also a leather industry. Andover also had a lime-burning industry. Another reason for Andover's prosperity was its situation on the main road between east and west England.
In 1175 Andover was given a charter (a document granting the townspeople certain rights). The merchants of Andover were given the same rights as the merchants of Winchester. They were also allowed to organise themselves into a guild. The merchants guild took over the government of the town. The members elected 2 officials called bailiffs who ran the town day to day.
In 1201 King John gave the merchants of Andover the right to collect royal taxes in Andover themselves, rather than having a royal official do it. In 1256 the townsmen were given the right to hold a court and try criminals for offenses committed in Andover.
Furthermore, Andover sent 2 MPs to parliament in 1295 and in the years 1302-1307. But because of the expense, no more MPs were sent until Elizabethan times.
Medieval Andover suffered 2 severe fires. Fire was a constant danger when most of the buildings in the town were of wood with thatched roofs. On the other hand, when they burned they could easily be replaced. The first fire occurred in 1141 when England was in the grip of a civil war. During a fight between the two sides at Andover, a house was set on fire. The fire spread and engulfed the town.
Another fire, this one accidental, struck Andover in 1435. Afterward, a new marketplace was built and a new Guildhall was erected at the bottom of the hill. The Guildhall stood on wooden pillars. Under it was a covered market.
As well as a weekly market the people of Andover were allowed to hold an annual fair. A fair was like a market but was held only once a year for 4 days. People would come from a wide area to buy and sell at the Andover fair.
In Andover, there was a priory (a small monastery) and a 'hospital'. In the Middle Ages, the church ran the only hospitals. The Hospital of St John the Baptist in Andover was run by monks who tended to the sick and also provided hospitality for poor travelers. There was also a lepers hostel in Andover dedicated to St Mary Magdalene.
Andover 1500-1800
In 1538 Henry VIII closed the priory and the Hospital of St John the Baptist. However, in 1571 a free school for the boys of Andover was established.
In Tudor Andover, there were many leather workers such as shoemakers, glovers, tanners, and saddle makers. Other trades included haberdashers, milliners, hat makers, drapers, weavers, fullers (who cleaned and thickened wool), and tailors. By the 16th century, there was a silk-making industry in Andover.
In 1599 Andover was given a new charter. The merchants guild was made into a corporation. Furthermore, the number of annual fairs was increased from 1 to 3.
Meanwhile, by the end of the 16th century, the population of Andover may have reached about 2,000. However, like other towns, Andover suffered from outbreaks of plague. There were outbreaks in 1603-5, 1625-6, and 1636. In 1647 there was another fire that destroyed 80 houses.
In 1634 a new town called Andover was founded in Massachusetts, USA.
In the 18th century, Andover was still a quiet market town with a population of a few thousand. However, during this century Andover became a major stopping point on stagecoach routes. Eventually, more than 30 stagecoaches passed through the town every day.
The guildhall was rebuilt in 1725. Then in 1757, a pest house was built in Andover. This was an isolation hospital for people suffering from infectious diseases. In 1785 Andover town council laid out a recreational walk called the Ladies Walk. In 1789 a canal to Southampton opened (although it was not a success).
Andover in the 19th century
In the 19th century amenities in Andover improved. The first theatre in Andover opened on Newbury Street in 1803. Then in 1815, an act of parliament was passed which formed a body of men with powers to pave, light, and clean the streets of Andover. Furthermore, Andover gained gas street lighting in 1838. In 1825 Andover town hall was rebuilt again. However, the canal to Southampton closed in 1859.
By 1861 the population of Andover had risen to 5,221. Growth spread along Weyhill Road, Millway Road, and Salisbury Road. Amenities in the 19th century in Andover continued to improve. A fire station opened in 1877. The same year a cottage hospital opened. A swimming pool opened on Adelaide Road in 1885. A recreation ground was opened by Common Acre in 1887.
Andover water company was formed in 1875 to provide piped water to the town. A system of sewers and drains was built in 1899-1902. A public library opened in Andover in 1897.
During the 18th century, the wool industry in Andover declined and in the 19th century, it ceased altogether. The silk weaving industry in Andover also petered out. On the other hand, brewing was an important industry in Andover. In 1813 Takers iron foundry was founded in the town.
Andover in the 20th century
In the 20th century amenities in Andover continued to improve. Andover gained its first cinema in 1911. By 1936 there were 3 in the town. A war memorial was built in the Marketplace in 1920. In 1956 it was moved to a churchyard. Also in 1920, a center for disabled ex-servicemen opened at Enham. In 1926 the War Memorial Hospital opened on Charlton Road and Andover gained its first electricity supply in 1927.
In 1932 Andover gained a new industry when the printers for Kellys Street Directories moved to the town. In 1935 the municipal office on Bridge Street opened. In 1936 an open-air swimming pool opened.
In 1960 Andover was still a small town of about 17,000 people. However, in that year it was decided that Andover should become an overspill town for London. In 1961 a plan was drawn up to greatly expand Andover. It was planned that the population should rise to 47,000 by 1982 and about 9,000 new houses would be built. About 20,000 of the extra population, it was decided, would be 'immigrants' from London.
The first new council houses in Andover were built in Floral Way and were ready by 1964. By 1968 4,000 'immigrants' had arrived from London. By 1968 the council had built over 1,000 houses and 5 new schools. Council houses were built north of the town at Cricketers Way, River Way, and Admiral Way. About 500 new private houses were built in Andover by 1968. By 1981 the population of Andover had risen to 51,000.
A new spine road was built in 1965 and the Andover bypass opened in 1969. However, the railway from Andover to Southampton closed in 1964.
In the late 1960s Andover town centre was redeveloped and some industries there were relocated to the edge of the town. A new shopping centre, The Chantry Centre opened in 1970. It was extended in 1990.
The council also tried to diversify the industry in Andover. In the 1960s Walworth, Industrial Estate was built. The first factory there began operating in November 1964. Another industrial estate, Portway was also built. By 1969 24 new factories had been built in Andover. In 1966 Twinings the tea and coffee firm moved to the town. Another industry in Andover was engineering.
A cultural and recreation centre opened in Cricklade in 1975. In 1986 the Museum of the Iron Age opened in Andover. Meanwhile, Vigo Road was rebuilt in the early 1980s. Andover Radio began broadcasting in 2016.
In 2022 the population of Andover was 50,000.
Timeline of Andover
950 The king builds a royal hunting lodge at Andover
962 A king holds a meeting of the Saxon Witanagemot (parliament) at Andover
1086 At the time of the Domesday Book Andover has a population of about 500, making it a large village. Andover also has 6 watermills.
1141 Andover suffers a terrible fire but soon recovers
1175 Andover is given a charter (a document granting the people certain rights)
1256 The people of Andover are given the right to hold their own court for offences in the town
1348 The population of Andover is about 1,200, making it a small town. It is devastated by the Black Death but recovers. The main industry in Andover is making wool.
1435 Andover suffers another fire
1571 A free school is founded in Andover. The town is known for its leather workers.
1599 Andover is given a new charter. The population of Andover is about 2,000.
1750 Andover is a coaching town. Many stagecoaches pass through the town.

1757 A pest house is built in Andover (an isolation hospital for people suffering from infectious diseases)
1785 Ladies Walk is laid out in Andover
1789 A canal opens to Southampton
1803 The first theatre in Andover opens
1813 An iron foundry is founded in Andover
1815 A body of men is formed with powers to pave, clean, and light the streets of Andover
1838 Andover gains gas street light
1859 The canal to Southampton closes
1861 The population of Andover reaches 5,221
1875 Andover Water Company is formed
1877 A Fire Station opens in Andover
1887 A recreation ground opens by Common Acre
1897 A public library opens in Andover
1899-1902 A system of sewers is created under Andover
1911 Andover gains its first cinema
1920 A War Memorial is built
1926 The War Memorial Hospital opens in Andover
1927 Andover gains an electricity supply
1960 Andover has a population of 17,000
1961 A plan to expand Andover is made. Many people will move to Andover from London.
1964 The first new council houses are built. The railway to Southampton opens. The first factory in Walworth Estate opens.
1966 Twinings moves to Andover
1969 Andover bypass opens
1981 The population of Andover is 51,000
1986 The Museum of the iron age opens
2020 The population of Andover is 50,000