By Tim Lambert
Early Cheltenham
Cheltenham Spa began as a Saxon village. At the time of the Domesday Book (1086), it was a small village with a population of less than 200. However, Cheltenham became a focal point for the surrounding villages. In 1226 King Henry III gave the people of Cheltenham the right to hold a weekly market and an annual fair. (In the Middle Ages fairs were like markets but they were held only once a year. They attracted buyers and sellers from a wide area).
However, Cheltenham remained an agricultural settlement. Most of the people lived by farming. Furthermore, Cheltenham was a small town with a population of only several hundred people in the Middle Ages. By the 17th century, it had grown a little larger and may have had a population of about 1,500.
By then there was a malting industry in Cheltenham (malt, made from barley is used in brewing). There was also a small leather industry and there were tanners, shoemakers, and glovers in Cheltenham. Furthermore, a grammar school opened in Cheltenham in 1578.
Cheltenham the spa town
Cheltenham was changed forever in the early 18th century when local people noticed pigeons pecking at salt deposits by a spring south of the town. People began to drink the water believing it would heal all kinds of illnesses. Before long the water was put on sale.
In the years 1738-1742 the owner of the spring, a man named Henry Skillicorne deepened the spring and turned it into a well. He built Assembly Rooms where people played cards and danced at balls. He also created an avenue of trees leading to the well.
Then in 1740, a man named Dr. Short wrote a book in which he praised the water from Cheltenham's well. That led to more visitors coming to Cheltenham.
Furthermore, Cheltenham Spa became more popular still after King George III visited in 1788. So many visitors came that there was a search for a new well. A number of new spas were created between 1801 and 1825. These included Montpellier Spa with its magnificent gardens created after 1809 and Sherborne Spa which was created in 1818.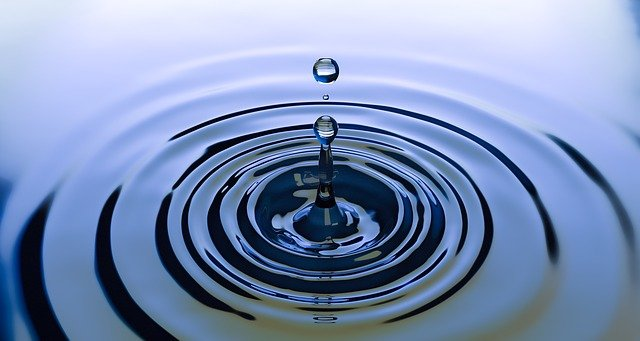 Cheltenham itself grew rapidly. In 1801 it had a population of just over 3,000. That seems tiny to us but by the standards of the time, it was a fair-sized market town. However, the population of Cheltenham exploded in the early 19th century. By 1851 the population of Cheltenham Spa had reached 35,000 although population growth eased in the second half of the 19th century.
Many new buildings were erected in the early 19th century. Royal Crescent was built in the years 1806-1810. The Promenade was laid out as a tree-lined walk in 1818 and it became built up in the 1820s. The Pittville Pump Room was built in 1830. Cheltenham College opened in 1841. Cheltenham Ladies College opened in 1854.
As Cheltenham Spa grew facilities improved. In 1786 a group of men called the Paving Commissioners was formed with powers to pave, clean, and light the streets (with oil lamps). Then in 1813, a dispensary opened where the poor could obtain free medicines.
From 1818 Cheltenham had gaslights. A private company to supply piped water was formed in 1824. In 1834 a sewers company was formed. The paving commissioners bought it in 1857. However, in 1877 Cheltenham Spa was incorporated (given a corporation and mayor who replaced the paving commissioners). The new corporation bought the water company.
The public library in Cheltenham opened in 1889. Although they were created in 1825 the council obtained Pittville Gardens in 1890. In 1892 they obtained Montpellier Gardens. Everyman Theatre was built in 1891. The famous statue of Neptune in Cheltenham was erected in 1893 and from 1895 Cheltenham had an electricity supply.
In the late 19th century spas became much less important. However, Cheltenham Spa continued to be an important tourist destination and shopping center. (Tourism was boosted when the railway came to Cheltenham in 1840).
Cheltenham Art Gallery dates from 1899. The Museum began in 1907.
Modern Cheltenham
In 1901 the population of Cheltenham was 49,000. In the later 20th century it grew rapidly. The first council houses were built in the early 1920s at the St Marks estate. Whaddon Farm estate was built in the late 1930s. Many more council houses were built after 1945. Furthermore, the boundaries of Cheltenham were extended in 1974 and 1991.
In the 20th century although Cheltenham no longer relied on spas it continued to flourish and the population rose to 74,000 in 1971. New industries came to Cheltenham such as light engineering, food processing, and pharmaceuticals. Today tourism is an important industry. Holst Birthplace Museum opened in 1975.
Amenities in Cheltenham continued to improve in the 20th century. From 1901 to 1930 trams ran in the streets. Cheltenham gained its first cinema in 1914 and the council obtained Sandford Park in 1927.
As it was not an industrial center Cheltenham escaped lightly during the Second World War. Nevertheless, there were several bombing raids and 31 people were killed.
Today Cheltenham Spa is a thriving shopping centre. Regent Arcade officially opened in 1985. The Wishing Fish clock was erected in 1987 and Beechwood Shopping Centre opened in 1991.
In 2016 the population of Cheltenham was 116,000.
Timeline of Cheltenham
1086 Cheltenham is a little village with a population of less than 200
1226 King Henry III gives Cheltenham the right to hold weekly markets and annual fairs
1660 Cheltenham has a population of about 1,500. The little town has a malting industry and a leather industry.
Early 18th Century People in Cheltenham begin selling water from a spring south of the town. People believed the water would heal all kinds of illness.
1738-1742 The owner of the spring deepens it and turns it into a well
1740 Dr Short writes a book in which he praises the water from Cheltenham well
1786 A body of men is formed to pave, clean and light the streets of Cheltenham
1788 King George III visits Cheltenham
1801 Cheltenham has a population of just over 3,000. However, the population grows very rapidly in the early 19th century.
1806-1810 Royal Crescent is built
1818 The Promenade is laid out. Cheltenham gains gaslight.
1825 Pittville Gardens are laid out
1830 Pittville Pump room is built
1834 A sewers company is formed
1840 The railway reaches Cheltenham
1841 Cheltenham College opens
1851 The population of Cheltenham Spa is 35,000
1854 Cheltenham Ladies College opens
1877 Cheltenham gains a corporation and mayor
1889 The first public library opens in Cheltenham
1891 Everyman Theatre is built
1893 The statue of Neptune is erected
1895 Cheltenham gains electric light
1899 Cheltenham Art Gallery opens
1901 Cheltenham has a population of 49,000. Trams begin running in the streets.
1914 The first cinema opens in Cheltenham
1927 The council obtains Sandford Park
1930 The trams end
World War II In Cheltenham 31 people are killed by bombs
1971 Cheltenham Spa has a population of 74,000
1975 Holst Birthplace Museum opens
1985 Regent Arcade opens
1987 Wishing Fish Clock is erected
1991 Beechwood Shopping Centre opens