By Tim Lambert
Early Swanmore
In the 6th century AD, a people called the Jutes, from Denmark invaded Hampshire and they settled in the Meon Valley. The particular tribe who settled in that area were called the Meon and they gave their name to the river. They probably founded Swanmore.
Mere is an old word for a pond so Swanmore is named after a swan pond. The swans may have belonged to the Bishop of Winchester. In the Middle Ages, the upper class ate swans as well as peacocks, herons, and cormorants.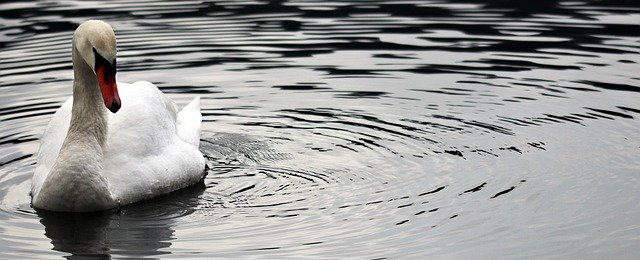 By the time of the Domesday Book in 1086, Swanmore was a tiny hamlet. It was too small to have its own entry in Domesday and was included as part of Droxford. (For administrative purposes Swanmore remained part of Droxford until 1894). Swanmore probably had a population of less than 100. To us, Swanmore would seem tiny but settlements were very small in those days.
For centuries Swanmore stood in the middle of a great forest that spread from the border with Sussex to Winchester, the Forest of Bere.
At first, the people of Swanmore lived in simple huts with wooden frames filled in with wattle and daub (panels of wickerwork covered in a mixture of clay and dung mixed with animal hair). Roofs were thatched. Windows did not have glass only wooden shutters, which were closed at night.
However, in the late 16th and 17th-century living standards rose. Houses were rebuilt in brick and they gained chimneys and glass windows.
In the 1660s a tax was levied on hearths in people's houses. A survey was made to see how many hearths each house had. In Swanmore there were 46 houses so it probably had a population of around 220. Swanmore was a typical 17th-century village.
In Swanmore only one person had 8 hearths. So he was the only affluent householder. One person had 5 hearths and 3 people had 4 hearths. They would have been reasonably well off.
However, 11 people had only 3 hearths and 16 householders in Swanmore were exempt from paying the tax because they were too poor. Most of them had only 1 hearth. (In the 17th century poor people often lived in only 1 or 2 rooms). About 1/3 of the population of Swanmore were living in poverty, which was normal at that time.
In the late 17th century a Quaker burial ground was laid out in Hampton Hill. The first burial was in 1667 and the last in 1703. Altogether 27 people were buried there.
Holywell House was built in the late 18th century.
Swanmore also stood on a coaching road between London and Southampton. The Rising Sun was once a coaching inn.
Swanmore in the 19th Century
In the 19th century, the population of Swanmore rose. By 1901 it had risen to over 900. Furthermore for centuries Swanmore only had a chapel. It was too small to be a parish in its own right. However, in 1845-46 the Church of St Barnabas was built and Swanmore became a parish. In 1876-77 A south aisle and tower were added to the church. In 1863 the Methodists built a chapel in Swanmore.
In the 19th century and the early 20th century, there was a brick-making industry in Swanmore. However, the brick-making industry ended in the 1930s.
In the 19th century, a famous person was born in Swanmore. Stephen Butler Leacock (1869-1944) was born in the village but when he was six he moved to Canada. He later became famous as a writer and economist. Leacock House is named after him.
Swanmore House was built for a rich man named Charles Myers. However, he died before the house was finished in 1880.
Modern Swanmore
Life in Swanmore in the early 20th century was still primitive. It wasn't until the 1930s that people had gas and electricity. Nevertheless, Swanmore was self-sufficient and had several shops.
A memorial cross to those who died in the First World War was erected in Swanmore in 1921.
In 1864 a National (Church of England) school was built in Swanmore. It was enlarged in the 1880s. In 1964 3 infant classrooms were added to Swanmore primary school. Other parts of the primary school were rebuilt in 1969-1971.
In 1961 a secondary school was built in Swanmore. It became a comprehensive school in 1973.
Meanwhile from the 1960s onward the population of Swanmore grew rapidly. In 1961 it only had 1,200 inhabitants but by 1974 the figure had reached 2,000.
In 1980 a new village hall was built in Swanmore. The Paterson Centre was built in 1989. It was named after Ron Paterson who was vicar of Swanmore 1962-1985 and who died in 2009. Then, in 1993 Swanmore was twinned with Maneglise in Normandy.
Today Swanmore is a pretty village with a general shop, a post office, a hairdresser, and three pubs. Many of the residents of Swanmore commute to Portsmouth or Southampton. Today the population of Swanmore is about 3,000.