By Tim Lambert
Early Swindon
Swindon began as a Saxon village. The name Swindon is derived from the Saxon words swine dun meaning pig hill or the hill where pigs were bred. Swindon is mentioned in the Domesday Book (1086). At that time Swindon was a tiny village but by the late 13th century Swindon had grown into a small town with a weekly market. Swindon was still a very small settlement with perhaps 600 inhabitants. It would seem tiny to us but settlements were very small in those days. A typical village had only 100 or 150 inhabitants.
For centuries Swindon was just a small and quiet market town. By the late 17th century a stone quarry was being worked there. In 1697 Swindon had a population of 791, which meant it was a very small town even by the standards of the time. By 1801 Swindon had grown to 1,198 people.
A writer of the time said 'The pleasantness of its situation combined with other circumstances may have induced many persons of independent fortune to fix their residence at Swindon'. It was a very small and genteel market town.
As well as the market there were 4 annual fairs. A fair was like a market but held only once a year. People would come from all over Wiltshire to buy and sell at a Swindon fair. Horses, sheep, and cattle were sold.
The Wiltshire and Berkshire canal was built in 1810 and was followed by the North Wiltshire canal in 1819 both of which brought more trade to the area. By 1831 the population of Swindon had risen to 1,742. Of course, it was the coming of the railway, which transformed Swindon from a small and sleepy market town into the largest town in Wiltshire.
Swindon The Railway Town
The Great Western Railway reached Swindon in 1840. In 1840 the village was selected as a place to build an engine building and maintenance works. The works were ready by 1842 and were officially opened in January 1843 By 1848 it had a workforce of 180 men.
There was no heavy industry in the area so workers would have to be moved in from the rest of the country. A village for workers was built about 1 mile north of Swindon. The first cottages were built in Bath Street in 1842. Later cottages were built on Bath Street and Exeter Street. Taunton Street was built in 1843. Then in 1845 London Street, and Oxford Street were built. Reading Street and Faringdon Street followed in 1847.
St Mark's church was consecrated in 1845. The first shops opened in 1846. From the mid-1840s houses were built on Bridge Street and Fleet Street. By 1851 the settlement of New Swindon, as it was called, had a population of 1,454.
In 1841 an iron rolling mill was built and Welsh ironworkers were moved in to work in it. New houses were built for them, what is now Cambria Place and Cambria Bridge). During the 1850s and 1860s, Regent Street and Queen Street were built up. In the 1860s Henry Street, Reading Street, and Oxford Street were built. Wellington Street Gloucester Street and Cheltenham Street were also built at that time. In the 1870s more houses were built on North Street, Western Street, Dover Street, and Prospect Hill.
Other streets built at that time were Haydon Street, Mill Street, Carfax Street, Oriel Street, Merton Street, and Turl Street. Other houses were built on Vilett Street, Carr Street. Dixon and Stafford Street were also built in the 1870s but they were separated from Farnsby Street by open land.
By 1881 the population of Swindon exceeded 15,000. But it was still 2 settlements, the old town and the new town, divided by fields.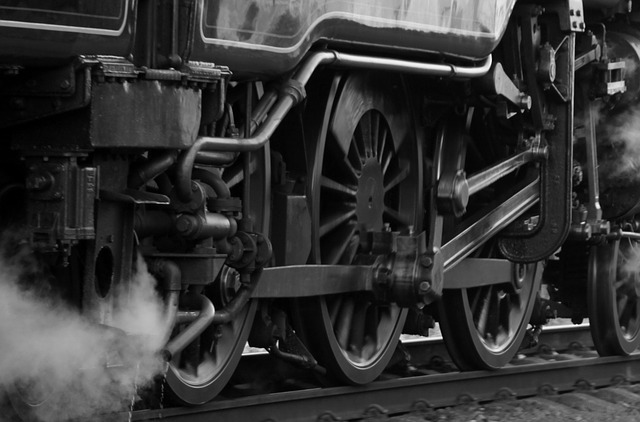 The first sewers in Swindon were laid in 1866 (before that people used cesspits). But these early sewers simply emptied into a ditch. In 1872 a sewage farm was built. The first public toilets in Swindon opened in 1877. By 1853 houses in New Swindon had piped water but it was (often dirty) water from the canal. In 1868 the town gained a fresh water supply.
As early as 1851 the old town was lit by gas. In the new town, however, there were no gas street lights till 1864.
Like other Victorian towns, New Swindon was dirty and unsanitary. There were outbreaks of cholera, typhus, and smallpox. However, life in Victorian Swindon gradually improved. In 1864 elected Boards of Health were formed in both Old and New Swindon. In 1894 they were replaced by urban district councils.
The first newspaper in Swindon began in 1854. At first, it was published monthly but from 1855 was weekly, and from 1895 daily.
A corn exchange (where grain was bought and sold) was built in 1866. In 1872 the Great Western Railway Company built a cottage hospital in Faringdon Road. Swindon and North Wiltshire Victoria Hospital were built in 1887 on Okus Road. This hospital was supported by voluntary subscriptions.
A cemetery off Whitworth Road opened in 1882. The Technical College was founded in 1896 on Victoria Road.
In the last years of the 19th century, Swindon continued to grow rapidly. Victoria Road was built in 1888. A square, Regent Circus was built in 1889. In the 1890s Kent Road and Hythe Road were built. Gorse hill also became built up in those years. So did Rodbourne.
Several recreation grounds were created in Swindon. In 1889 Radbourne recreation ground opened. In 1894 Town Garden park opened. Cambria Bridge park opened in 1899.
Swindon was, of course, dominated by the railway works. Other significant industries were building and quarrying. There were also engineering firms that made agricultural tools and machines. In the late 19th century there were clothing firms in Swindon that employed large numbers of women.
20th Century Swindon
By the early 20th century there were about 14,000 men working in the railway works at Swindon.
Manchester Road was built about 1900. By 1900 the 2 towns, Old and New Swindon had fused together. In 1900 the new town was made a Borough. By 1901 its population had grown to 45,000. And it continued to grow, reaching 54,000 by 1921.
In the years 1900-1914 houses were built at Westlecot Road, Okus Road, and Kingshill Road. At that time Newcastle Street, Plymouth Street, Portsmouth Street, and York Road were built.
In 1900 an isolation hospital opened in Gorse Hill. In 1903 an electricity generating station was built on Corporation Street. In 1904 a system of tramways was built in Swindon. The first cinema opened in Regent Street in 1910. In 1911 a cemetery was opened by Whitworth Road. In 1914 the canal was finally filled in. In 1914 the council bought Coate water and the surrounding land for use as a public park.
During World War I about 1,000 men from Swindon were killed. In 1920 a cenotaph was built in Regent Circus. Also in 1920 Swindon gained its first museum.
After the war, the first council houses were built in Swindon. An estate was built north of the town at Pinehurst in 1919-1925. The first buses ran in Swindon in 1927. In 1929 they replaced the trams.
In 1928 the boundaries of Swindon were extended to include parts of Stratton St Margaret, Rodbourne Cheney, and Chiseldon. Swindon was still growing rapidly. Rodbourne Cheney was built up in the 1920s and became a quiet suburb. The area between Dore Road and New Road was also built up. Development also spread to the area around Dore Road.
In the 1930's Swindon continued to grow and reached a population of 61,000 by 1939. More houses were built at Rodbourne Cheney. Houses were built at Churchward Avenue, Northern Road, Headlands Grove, Malvern Road, Burford Avenue, and Walcot Road. The Roads south of Kingshill Road were built.
Kingshill House was made a maternity hospital in 1931. In 1938 new civic offices were built.
In 1948 the council bought land at Rodbourne Cheney and Moredon and in the early 1950s, a large council estate was built there.
After World War II it was decided that people and industry should be moved out of London to 'overspill' towns. In 1952 Swindon was designated an overspill town and about 14,000 people moved to the town from London between then and the mid-1960s. There were also many 'immigrants' from other areas.
Swindon expanded rapidly and new estates, both council and private were built. In the 1950s a council estate was built north of the town at Penhill. Another was built at Walcot East. Other council estates were built at Park North and Park South in the 1950s. Private houses were built at Walcot West and in the area known as Lawn around Sandringham Road.
The manor house belonging to the Lords of the manor of old Swindon stood here until it was demolished in 1952 but the grounds remain as a park.
Queens Drive was built in 1953. Fleming Way was built in 1965. In 1972 a multi mini-roundabout known as the magic roundabout was built.
The old cottage hospital closed in 1960 but a new general hospital replaced it. Princess Margaret hospital opened its outpatient department in 1959. The main block opened in 1966 and the casualty department opened in 1974. Meanwhile, a railway museum opened in Swindon in 1962.
In the mid-1960s another private estate was built at Covingham. Another estate was built at Nythe.
After World War II the council tried to diversify industry. Swindon was still very much a one-industry town in the late 1940s with more than half of the male workforce working for the railway. An industrial estate was built at Rodbourne Cheney in the years 1955-64. Greenbridge industrial estate was built in the early 1960s.
The end of an era came in 1986 when the railway works closed but by then the town was no longer dependent on it. But Swindon's railway heritage lived on in the form of museums.
In the early 21st century industry was far more diverse than it was 50 years ago. The main employers were car manufacturing (Honda moved to Swindon in 1985), insurance, banking, and building societies Other large employers were engineering, pharmaceuticals, and food distribution. Tourism was also a thriving industry.
The Parade Shopping Precinct was built in 1964 and the town centre was pedestrianized in 1976. The Brunel Centre was first built in 1978. However, it was revamped in the 1990s and was turned into Brunel Arcade and Brunel Plaza. Great Western designer outlet centre opened in 1997. Greenbridge retail centre was opened in stages between 1996 and 1999. Oasis leisure centre opened in 1976.
In 1997 Swindon was made a unitary authority. In 1998 a park-and-ride scheme began in the town.
21st Century Swindon
Steam, the Great Western Railway museum opened in 2000. Also in the year 2000, Bath University opened a branch in Swindon.
The Great Western Hospital opened in December 2002 and the Great Western Hospital opened in 2002. Then a new library opened in Swindon in 2008.
In 2022 the population of Swindon was 233,000. Swindon is now one of the fastest-growing towns in Europe.