By Tim Lambert
Early Trowbridge
At the time of the Domesday Book (1086), Trowbridge was a typical settlement with a population of about 120. However, during the 12th century, Trowbridge became a focal point for the surrounding villages. In 1200 the Lord of the Manor was granted the right to hold markets in Trowbridge and it grew into a small town.
As well as weekly markets Trowbridge had an annual fair. In the Middle Ages fairs were like markets but they were held only once a year. A Trowbridge fair attracted buyers and sellers from a wide area.
By the early 12th century a castle was erected at Trowbridge. It was first recorded in 1139 when it was besieged during a civil war.
At first, Trowbridge was a farming settlement but by the 14th century, it was a centre of the wool industry. In 1540 a man named Leland said that Trowbridge 'flourished by drapery.'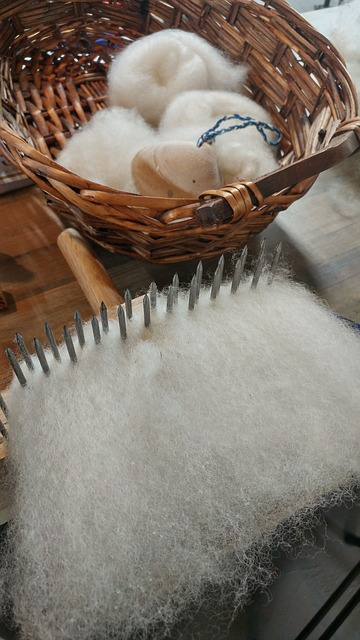 There was also a leather tanning industry in Trowbridge. To us, Trowbridge would seem tiny. In 1500 it probably had a population of no more than 1,000. However, settlements were very small in those days.
In the late 17th and 18th centuries, Trowbridge grew much larger. By the mid-18th century, Trowbridge probably had a population of about 3,000. It was a prosperous town due to the wool industry. Meanwhile, in 1700 an Act of Parliament set up a body of men called Commissioners with powers to pave, clean, and light the streets of Trowbridge.
Blind House was built in 1757 to hold prisoners. Polebarn House was built in 1789. Rodney House followed in 1790.
Modern Trowbridge
At the time of the first census in 1801 Trowbridge had a population of 5,799. By the standards of the time, it was a fair-sized town. By 1831 the population had grown to almost 11,000. However, the population then stagnated for a hundred years. In 1951 the population of Trowbridge was still less than 14,000.
During the 19th century, the wool industry continued to dominate Trowbridge. (Although machinery was now powered by steam engines rather than being worked by hand). However, the cloth industry began to decline at the end of the century. There was also a brewing industry in Trowbridge during the 19th century.
Sir Isaac Pitman, who invented Pitman shorthand was born in Nash Yard in Trowbridge in 1813.
George Crabbe, the poet, was a rector of Trowbridge from 1814 to 1832.
In the 19th-century amenities in Trowbridge improved. The railway reached Trowbridge in 1848 and Market House was built in 1861. The first hospital in Trowbridge opened in 1870.
Trowbridge gained a gas supply (for lighting) in 1824. From 1874 Trowbridge had a piped water supply. The People's Park opened in 1884.
In the 20th century, the old wool industry in Trowbridge declined. It ended altogether in 1982. Today industries in Trowbridge include a call centre, food processing, bedding, and light engineering.
County Hall was built in 1940.
In the late 20th century Trowbridge grew rapidly. By 1981 its population reached 23,000.
Castle Place shopping centre was built in 1974. Trowbridge Museum opened in 1990. The Shires shopping centre also opened in 1990. 
Today the population of Trowbridge is 33,000. The population of nearby Westbury is about 11,350. In 2009 Trowbridge was twinned with the city of Oujda in Morocco.
Timeline of Trowbridge
1086 Trowbridge is a little village with a population of about 120
1139 By now a castle exists at Trowbridge
1200 Trowbridge is allowed weekly markets and it soon grows into a busy little town. Trowbridge is also allowed annual fairs.
1540 Trowbridge is famous for its wool industry. John Leland said it 'flourished by drapery'. However, Trowbridge is still a small town with a population of only around 1,000.
1750 By now Trowbridge is growing rapidly and it has a population of around 3,000. The wool industry is continuing to flourish.
1700 A body of men is given powers to pave, clean, and light the streets of Trowbridge
1757 Blind House is built to house prisoners
1789 Polebarn House is built
1790 Rodney House is built
1801 Trowbridge has a population of 5,799. By now it is a medium-sized town and it is growing rapidly.
1813 Isaac Pitman is born in Trowbridge
1824 Trowbridge gains gaslight
1831 The population of Trowbridge has risen to nearly 11,000. The wool industry is still the main industry in Trowbridge.
1848 The railway reaches Trowbridge
1861 Market House is built
1870 A hospital opens Trowbridge
1874 Trowbridge gains a piped water supply
1884 The Peoples Park opens
1940 County Hall is built
1951 The population of Trowbridge is nearly 14,000
1974 Castle place Shopping Centre is built
1981 The population of Trowbridge is 23,000
1982 The wool industry in Trowbridge ends
1990 Trowbridge Museum opens. Shires Shopping Centre opens.