By Tim Lambert
Titchfield in the Middle Ages
In the 6th century AD, people called the Jutes from Denmark settled the Isle of Wight and part of Hampshire. A tribe called the Meon settled in the Meon Valley and they founded the settlement at Titchfield.
Titchfield was originally a feld, which was an open area of land where animals could graze. This feld may have belonged to a man with a name like Ticca. In time Ticca's feld became the village of Titchfield.
St Peters Church in Titchfield dates from the late 7th or 8th century. It is still known for its Saxon 'long and short' stonework and for the Roman bricks which were incorporated into the building.
By the time of the Domesday Book in 1086 Titchfield or Ticefelle as it was called, was a flourishing village with a population of around 130 but it soon grew bigger.
Medieval Titchfield was a large village with a population of a few hundred. Its inhabitants lived by farming and on the River Meon was a mill that ground grain to flour for the villagers.
Although it was really only a village Titchfield did have weekly markets. (In the Middle Ages there were few shops and if you wished to buy or sell anything you had to go to a market). From 1447 Titchfield also had a fair. (In the Middle Ages fairs were like markets but they were held only once a year and they attracted buyers and sellers from a wide area).
Furthermore, Titchfield was a busy little port as the river was navigable in those days. Meanwhile, Titchfield Abbey was founded in 1232.
Titchfield has had several royal visitors over the centuries. Richard II stayed in Titchfield in 1393. He stayed in the Abbey. In 1445 King Henry VI married Margaret of Anjou at Titchfield Abbey. It is said that Anjou Bridge was built especially for them.
Titchfield 1500-1800
Titchfield Abbey was dissolved in 1537. It was given to Thomas Wriothesley, who converted it into a mansion. Then in 1552, King Edward VI stayed in Titchfield. He described it as 'a handsome town'.
Queen Elizabeth stayed in Titchfield in 1569 and William Shakespeare may have stayed there.
However, in 1612 the 3rd Earl of Southampton built a sea wall over the mouth of the river. A canal was built at the same time. However, the sea wall spelled the end of Titchfield as a port.
In the early 17th century a market hall was built in Titchfield. In 1972 it was dismantled and moved to Weald and Downland Open Air Museum.
In 1779 Peter Delme purchased Place Hall. He dismantled it except for the gatehouse and the outer wall.
Modern Titchfield
In 1801 Titchfield had a population of almost 3,000. It was almost as large as Fareham! Titchfield grew steadily during the 19th century and by 1901 it had a population of almost 7,000.
In the 1830s a writer said that although Titchfield was 'not large'. He said: 'it is neat and there are many respectable people resident in it'.
In the 19th century, there was a tanning industry in Titchfield. There was also a brewing industry and there were many pubs. There was also a large strawberry-growing industry around Titchfield.
Meanwhile, in 1865 a gas company was formed in Titchfield to provide gaslight. In 1894 Titchfield was given a parish council.
In the 1920s Titchfield was 'modernised'. It gained a piped water supply, sewers, and electricity. Furthermore, West Hill Park School opened in 1920.
Plessey opened a plant at Titchfield in 1963.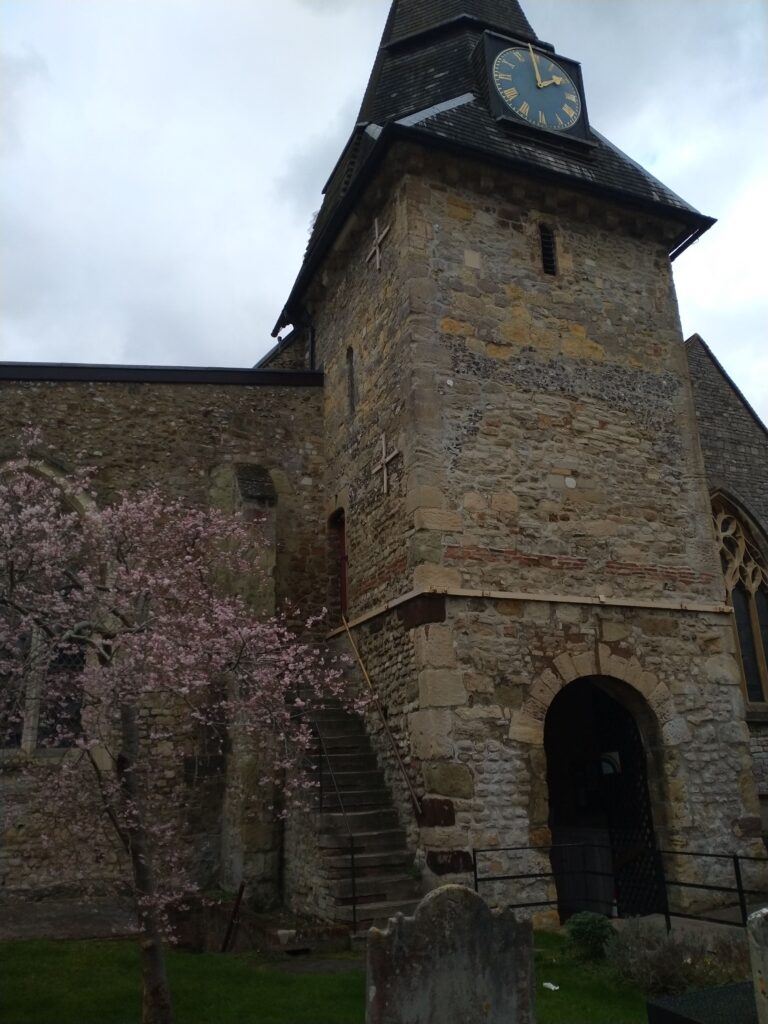 However, during the 20th century Titchfield retained its character and today it is a charming village famed for its many historic buildings. A nature reserve was created at Titchfield in 1972.
Today the population of Titchfield is 7,000.
My Youtube video about the history of Titchfield